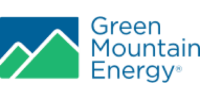 Compare Green Mountain Energy Rates & Save
Green Mountain Energy began in Vermont in August 1997 as an offshoot of Green Mountain Power to take advantage of electricity deregulation around the country. The company moved its headquarters to its current location in Austin, Texas, in September 2000.
Green Mountain began serving the Texas competitive market in January 2002 and was the first retailer to offer alternative energy in the state. After the company expanded into the New York City market in 2009, NRG acquired it for $350 million and formally sealed the deal in November, 2010.
Green Mountain offers 100% renewable energy plans to residential consumers and businesses in Texas.
Green Mountain Energy Ratings and Reviews
We look at dozens of additional data sources such as Yelp, Google Reviews and Consumer Affairs to generate a complete picture of the company's performance.
Our Grading of Green Mountain Energy
How Ratings Work
---
Green Mountain Energy Scores and Ratings
Green Mountain Energy Reviews
440 Reviews for Green Mountain Energy
Green Mountain Energy received a JD Power score of 765/800 in 2016 (the last year of JD Power Ratings in Texas) putting it with in the top 10 providers in Texas. Most recently, in the 2021 Cogent Syndicated Texas REP Trusted Brand study from Escalent, Green Mountain placed 6th out of 50 marketers, scoring 759. Green Mountain has an A+ on the BBB.
---
Green Mountain Plan Summary
Green Mountain Energy does not currently have any plans available on Texas Electricity Ratings.
We recommend plans from
Energy Texas
and
TXU Energy
instead.
Compare and Save on the Cheapest Houston Rates
Compare and Save on Your Texas Electricity Bill
How do I get the Cheapest Electricity Rate?
Be careful of Tiered Rates and Bill Credits
Tiered rates and Bill Credit plans offer some of the cheapest prices -- but those discounts only kick in when you meet certain usages rates. Use too little or too much and you could get gouged! Since not all plans charge the same, it pays to know your usage before you shop!
Watch out for variable rates in the TOS.
As required by law, Green Mountain Energy sends notices out to their customers at least 30 days prior to the end of their electricity contract in Texas. These notices inform customers that their contract is ending and that their rate will move to a month-to-month or variable rate. If the customer does nothing to renew the contract, cancel it, or does not select a new plan then Green Mountain Energy will flip the customer to its variable rate. This rate which may be 2 to 3x higher than the original contract rate. And since it's a variable rate it may move up or down every month until you lock in a new fixed rate plan with Green Mountain or you switch to another provider. In other words you can go from paying 9¢ per kWH to 20¢ per kWh in one month.
For these reasons, we've created a step by step guide to help you get the cheapest electricity rate. Plus we've built tools to help analyse your rate. Or you can use our Bill Calculator tool.
There are four basic steps
Compare and Shop Provider Plans and Rates in Your Area
Compare Electricity Rates in Houston
Houston - Centerpoint Electricity prices as of 02-07-2023. See all
Houston Electricity Rates
.
Compare These Electricity Rates in Dallas
Dallas - Oncor Electricity prices as of 02-07-2023. See all
Dallas Electricity Rates
.
Compare These Electricity Rates in Abilene
Abilene - AEP North Electricity prices as of 02-07-2023. See all
Abilene Electricity Rates
.
Compare These Electricity Rates in Corpus Christi
Corpus Christi - AEP Central Electricity prices as of 02-07-2023. See all
Corpus Christi Electricity Rates
.
Compare and Save on Your Texas Electricity Bill
Texas Energy Companies
Zip Codes with the Cheapest Electricity Rates in Texas