Compare Electricity Rates in The Oncor Service Area
36 Month Fixed Rate
$
117
est. avg. bill
Based on a
yearly usage curve
averaging
0
kWh per month

Variable Rate
$
191
est. avg. bill
Based on a
yearly usage curve
averaging
0
kWh per month

Best 24 Month Plan
$
128
est. avg. bill
Based on a
yearly usage curve
averaging
0
kWh per month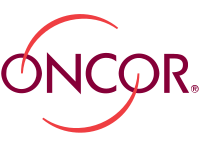 About Oncor Energy
Oncor Energy is the state's largest Transmission/Distribution Utility (TDU), serving more than 420 Texas cities, delivering power to over 10 million Texans in 120 Texas counties via more than 103,000 miles of power lines.
About Oncor The Dallas Electric Company first brought electricity to Dallas in 1882. As demand for electricity grew in north Texas, Dallas Electric Company consolidated with twelve other Texas electric companies to form Texas Utilities in 1945. As the company grew over the years, it reorganized in 1999 as TXU Corporation. Following deregulation, TXU Corporation split into three separate entities that handled generation, retail, and transmission/distribution.
In 2007, Energy Future Holdings Corporation (EFH) acquired TXU and reorganized its transmission/distribution business into Oncor Electric Delivery Company. Unfortunately, the deal proved too big and EFH foundered. In 2018, Sempra Energy acquired a majority stake in Oncor for US $9.45 billion.
Oncor's community roots go as deep as the trees lining the Trinity River. From partnering with the Arbor Day Foundation to give away 8,000 trees, to employees volunteering with STEM students for National Engineer's Week, and to lighting up the Texas state fair, Oncor proudly contributes to the quality of life in the communities of north Texas.
Oncor Electricity prices as of 02-07-2023.
Get the best Texas electricity deal for your home now and save. Compare Oncor Electricity Rates.
Oncor Transmission/Distribution Rates
Electricity customers in Texas pay separate charges for their electricity supply and the electricity's transmission and distribution. Your local utility, which providers refer to as "TDSP" and "TDU", is repsonsible for maintaining the poles and wires of the local grid to get your electricity to your home or business.
The TDSP or TDU charges on your bill cover your local utility's cost to do that important job safely and reliably. The Public Utility Commission of Texas oversees how these rates are set to keep them fair for all electricity customers.
On your bill, TDSP or TDU charges reflect two main charges:
A fixed-rate customer charge. This charge is made up of the cost of maintaining an account with Oncor and a metering charge measuring your usage.
Transmission/distribution charges per kWh used during the month.
Compare Oncor Utility Rates
Texas utilities rates vary according to their service area.
| | | |
| --- | --- | --- |
| TDU and City | Base Customer Charge | Per kWh Rate |
| Oncor (Dallas/Ft Worth) | $3.42 | $0.035585 cents per kWh |
| | $5.47 | $0.024928 cents per kWh |
| AEP (Abilene) | $8.18 | $0.024837 cents per kWh |
| TNMP (Fort Stockton) | $7.85 | $0.025670 cents per kWh |
Ask Oncor Why TDU Charges So High?
Oncor imposed two types of TDU charges on its customers: a fixed monthly charge and another charge based on customer usage by kWh. While Oncor's actual charges to send electricity to your home are relatively small, other surcharges and fees are included to pay for Texas state programs or ways for the TDU to recover expenses from government-mandated programs.
Oncor Delivery Charge Breakdown
Residential Rates below are shown as an example and were current as per Oncor's Tariff for Retail Delivery Service.
Monthly Oncor Customer Charges
| | | |
| --- | --- | --- |
| Charge/Fee Name | Rate | Description |
| Monthly Customer Charge | $0.90 | charge per retail customer per month |
| Monthly Metering Charge | $2.52 | Monthly meter-reading charge per customer |
| Total Monthly Customer Charge: | $3.42 | |
Oncor Delivery Charges Per kWh
| | | |
| --- | --- | --- |
| Charge/Fee Name | Rate per kWh | Description |
| Distribution System Charge | $0.019841 | Oncor's residential rate for delivering electricity. |
| Transmission Cost Recovery Factor (TCRF) | $0.012721 (effective 3/1/21) | A fee to cover changes in wholesale transmission rates without a TDU rate case |
| Rate Case Expenses (Rider RCE) | $0.000861 (effective 3/1/21) | Allows the TDU to recover expenses associated with rate cases. |
| Energy Efficiency Cost Recovery Factor (EECRF) | $0.000739 | Charge to repay TDU for energy efficiency programs |
| Nuclear Decommissioning Charges | $0.000218 | Covers the cost of safely deactivating nuclear power plants. |
| Distribution Cost Recovery Factor (DCRF) | 0.001287 (effective 9/1/20) | Temporary rate to cover investments in distribution projects without filing a full rate case. |
| Capital Structure Refund | ($0.000377) credit to customer | A refund of capital structure regulatory liability. |
| Interest Rate Savings Refund | 0.000295 | refunds the balance of the interest-rate savings regulatory liability authorized by the PUCT. |
| Total Usage Rate per KWh Charge: | $0.035585 per kwh | |
| Total Oncor kWh charges | @ 1,000 kWh of usage | $35.27 |
| Total Billed Oncor Delivery Charges | w/monthly customer charge | $38.69 |
All told, Oncor's usage-based charges can add 1/3 or more to your monthly bill because they depend on how much electricity you use. And this doesn't even include the cost for the electricity you did actually use!
While these charges aren't welcome expenses, remember that Oncor is required by the State of Texas to reliably operate and maintain a transmission and delivery network to deliver power to some 420 cities and towns in Texas in all kinds of weather.
Before Oncor can change its rates, it must file a request with the Public Utility Commision of Texas. The PUC updates rates (also called "tariffs") twice a year. Oncor and other TDUs can file rate change requests whenever they want but all such changes must be first reviewed and approved by the commission before they can go into effect.
Calculating Oncor Distribution Charges
At present, Oncor distribution charges per month consist of $0.035585 per kWh used and a $3.42 customer charge. On typical Texas electricity EFLs, these charges are factored into the total price of an electricity plan to calculate the "average" price.
To start, divide the amount of the monthly customer charge ($3.42) by the kWh usage amount (500, 1,000, or 2,000 kWh) and then adding that to Oncor's rate per kWh used, $0.035585.
At the 500 kWh level, Oncor TDU charges = $0.042425 OR 4.2425 cents per kWh.
At the 1000 kWh usage level, Oncor TDU charges = $0.039005 OR 3.9005 cents per kWh
At the 2000 kWh usage level, Oncor TDU charges = $0.037295 OR 3.7295 cents per kWh
The resulting amount is then added to the provider's energy charge to produce the total "average" price for consumption at 500, 1,000, and 2,000 kwh.
Notice that as the usage level rises, the price per kWh for these Oncor Distribution Charges decreases.
Here's what's happening: The 0.035585 per kWh used and the $3.42 customer charge stay the same no matter how much you use. So, as your usage goes up, the Oncor charges are being divided by bigger and bigger usage amounts. As a result, the average price per kWh decreases even though the distribution charge rate doesn't change at all.
This little math trick also explains why the average price on retail providers' flat rate electricity plans appears to penalize low usage customers.
So, the key point to remember about flat rate plans is that at the end of the month the higher your electricity usage, the higher your total bill.
Read Oncor Reviews
Oncor Energy Scores and Ratings
How do I get the Cheapest Oncor Energy Rate?
We've created a step by step guide to help you get the cheapest electricity rate. Plus we've built tools to help analyse your Oncor Energy rate. Or you can use our Oncor Energy Bill Calculator tool.
There are four basic steps
Find Fixed Rates in the Oncor Energy Area
Shop for Grand Prairie Electricity Rates:
Zip Codes with the Cheapest Oncor Energy Rates in Texas
How To Reduce Oncor Electricity Delivery Charges
If you've heard that you can reduce your monthly Oncor delivery charges, you need to pay attention to this important fact:
All residential electricity customers in the Oncor service area pay the same distribution charge rates no matter where or who their retail electric provider is.
Residential electricity customers generally do not use the same volume of electricity as businesses. Consequently, they don't need to worry about demand charges, demand ratchets, or time of use charges. However, business and commercial customers as well as places of worship do.
The only way for residential customers to reduce their monthly TDU charges per kWh is to reduce the amount of electricity that they use. Unfortunately, if you've signed up for a tiered rate plan that penalizes you for using less electricity, cutting your usage each month might cost you more.
The smart way to cut your monthly bill is to shop for a new Texas retail electricity provider offering plans and low rates that don't gouge you for using less energy. That's the best way to avoid paying high TDU charge!
The MyOncor App
Oncor also offers customers its MyOncor App for iOS and Android devices. Oncor customers to report and track outages, manage service requests, and receive news and updates. The app also give customers access to energy efficiency tips to help manage your energy consumption and save on your electric bill and important safety information during severe weather events. To use MyOncor, you must be a customer in the Oncor Electric Delivery service territory.
Oncor Outage Map
Storm damage, equipment failure, and even simple accidents can knock out the power not just to your home but to your neighborhood and your entire community. If the power goes off suddenly, the first thing a Texas electricity customer should do is to contact their local utility TDU.
Customers can report an outage to Oncor by phone: 888.313.4747.
Customers can also report problems or through the Oncor StormCenter web site. Customers can not only track reported power outages that affect them but view detailed outage information from all over the Oncor service territory.
Power Outages in Dallas, Today.
Because power outages are not only inconvenient to comfort but often crucial to safety, Oncor's outage map for the Dallas-Ft. Worth metro area is very detailed, providing information on the number of people affected and an estimate on when power will be restored. However, because the map is based on data transmitted from electrical equipment where the outage originates, customers will not see outage symbols over their homes. For reasons of security and safety to homes and businesses, Oncor does not supply specific addresses affected by a power outage.
Oncor on Twitter
If you want to stay right on top of the latest power failure information, Oncor routinely posts outage and power restoration information as well as weather updates.
How to Report an Oncor Street Light Outage
Oncor owns, powers, and maintains more than 420,000 streetlights across Texas, responding to more than 70,000 streetlight outage reports annually. Most streetlight repairs take 5 to 10 days to complete. Because streetlights are so important to public safety, you can report streetlight problems to Oncor at https://www.oncorstreetlight.com.