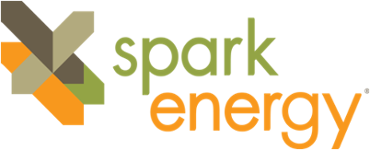 Quick Links
Ratings & Reviews
Founded in 1999 and licensed to sell electricity in Texas in 2002, Spark Energy is now a national retail electricity and natural gas provider. They now provider electricity and/or natural gas services in the following states: Arizona, California, Colorado,
Connecticut
, Florida, Illinois, Indiana, Maryland, Massachusetts, Michigan, Nevada, New Mexico,
New York
, Ohio,
Pennsylvania
and Texas.
Recommended Plans
All Plans
Spark Energy News
Best 12 Month High/Low Usage Electric Plans
Which Are The Best High and Low Usage Electric Plans?Falling short or going over the usage threshold on some electric plans can easily wind up costing you more. Find out how you can save with these cheap electric plans.One-size-fits-all products usually don't live up to the hype. Unless...
Find The Cheapest Electric Bill In Texas
Which Electricity Plans Offer the Cheapest Rates in DallasIf your usage isn't working for your current tiered or bill credit plan, now's a great time to shop these plans offering the cheapest bill in Dallas!Looking to save money on your energy bills in Texas? As a Dallas energy customer, yo...
Best Fixed Rate 12 Month Electricity
Tiered rates and bill credits offer you crazy-cheap rates as long as you jump through all their hoops. Want predictable monthly electric bills? Get a fixed rate 12 month plan so you can stay on top of your monthly bills with less worry. Which Plans Have The Best Fixed Rate 12 Month Electricity? F...
Spark Energy FAQs
Where can I order Spark Energy electricity?

Where can I order Spark Energy natural gas?

What do customers think about Spark Energy?

Why is my electricity rate higher than when I signed up?
Spark Energy Plan Summary
Spark Energy does not currently have any plans available on Texas Electricity Ratings.
We recommend plans from
Energy Texas
and
TXU Energy
instead.
36 Month Fixed Rate
$
126
est. avg. bill
Based on a
yearly usage curve
averaging
0
kWh per month