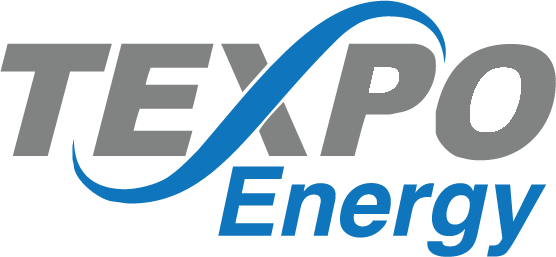 Quick Links
Ratings & Reviews
Texpo Energy was founded in 2006 to sell retail electricity in the state of Texas. They also market themselves under the brands Southwest Power & Light and YEP. Their website claims they sell electricity in deregulated markets other than Texas but does not say which markets specifically, although they seem to be tied to a company called Enercal USA, an electric provider that does business in California.
Recommended Plans
All Plans
Texpo Energy News
Some Facts about Pennywise Power & Reliant Energy: Part 2
In Part One of my article discussing the relationship between Pennywise Power and Reliant Energy, I took a look at how the two separate brands are actually tied together as one company. I also identified why their relationship is different than other REPs in the Texas electricity that have the same...
Some Facts about Pennywise Power & Reliant Energy: Part 1
Last month I published an article which attempted to illustrate the deregulated Texas electricity market. The point was to connect many of the REPs with their parent companies to give consumers a clearer picture of who all the players were in the Texas market. Building off of that post, I'd like...
Texas Electricity Provider Map
Last week's purchase of First Choice Power by Direct Energy was yet another major acquisition of a Retail Electricity Provider by a major energy conglomerate. There's been around half a dozen of these deals in the past year, and in my opinion, things have gotten a bit muddled and confusing. So I wan...
Texpo Energy FAQs
Where can I order Texpo Energy electricity?

Texpo Energy does not have any electricity plans

Where can I order Texpo Energy natural gas?

Texpo Energy does not have any natural gas plans

What do customers think about Texpo Energy?

That depends on who you ask. There will always be someone who feels wronged by a company, no matter how good they actually are. The average Texpo Energy customer review is 0 / 5 stars. Keep in mind, consumers will go out of their way to complain far more often than they will to give praise.

Why is my electricity rate higher than when I signed up?

The rate you see when you sign up is the average rate at that exact amount of usage in one billing cycle. Some companies try to game the system by applying bill credits between certain usage thresholds. It works great if you are within the margins, but as soon as you leave that band you no longer get that bill credit and your rate per kWh can double. The PUC only requires that companies disclose their average rates at 500, 1000, and 2000 kWhs. Companies can get around this by giving you a $50 bill credit if you use between 1000 and 2000 kWhs per billing cycle. The only way to really know what you're getting into is to read your EFL. A 10¢ rate at all usage amounts may end up being cheaper than that 8¢ rate at 1,000 kWh!
Texpo Energy Plan Summary
Texpo Energy does not currently have any plans available on Texas Electricity Ratings.
We recommend plans from
Energy Texas
and
TXU Energy
instead.
36 Month Fixed Rate
$
126
est. avg. bill
Based on a
yearly usage curve
averaging
0
kWh per month