Rate Reforms Planned for Texas Grid
Posted on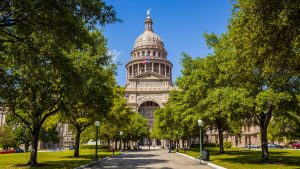 What Planned Rate Reforms for the Texas Grid Are Coming?
The thaw after
Winter Storm Uri
has come, and nearly all Texans have reliable power and water once again. But as Texans huddled in unheated homes and boiled snow for potable water, they wondered who to blame.  They also wanted measures in place to prevent it happening again. Lawmakers demanding answers have since returned to the Texas Capitol and planned rate reforms for the Texas grid. 
Weatherizing Electricity and Natural Gas Infrastructure
Winter Storm Uri caused numerous freeze-offs that shut down both natural gas pipelines and 
Texas electricity
 plants. The Texas House and Senate differ in their approaches to improving weatherization. House legislation addresses electricity infrastructure but remains silent on natural gas. However, House leaders say natural gas infrastructure legislation is on the way. That means the lower and upper chambers could be closer in thinking than their bills currently reflect. High profile bills tend to be fluid until conference committee members hash out details late in a legislative session.  
Both House and Senate legislation authorize the
Public Utility Commission of Texas
to penalize utility companies when they fail to weatherize. No doubt the five TDUs operating in Texas (
AEP Texas Central
,
AEP Texas North
,
Centerpoint Energy
,
Oncor
,
TNMP
) are watching this provision closely. 
An interesting sticking point is who will pay for all this weatherization. Current legislation does not address that issue. In the end, customers will likely bear the brunt whether through public expenditures or higher electricity bills. 
Emergency Alerts ... Someday
House and Senate bills under consideration would create an emergency alert system for power disasters. The Senate version moves more quickly by directing the Public Utility Commission to create one. The House version requires the
Texas Division of Emergency Management
to conduct a study by March 2022. 
Bye Bye Griddy 
Rate reforms planned for Texas grid include the banning of wholesale indexed products like those offered by now-defunct
Griddy
. Some customers saw rates skyrocket during the storm to as much as $9.00 per kWh. Banning products like Griddy's appears to have traction in both chambers of the legislature.   
Legislation to be Finalized Soon
Whatever the legislature decides to send to Governor Greg Abbott, Texans won't have to wait long to see it. The last day of the 87th Regular Session is May 31. At that point, Abbott will decide which bills to sign and which to veto. Only then will Texans know what to expect for the Texas power grid.