Champ Saver-24 details
Champ Saver-24 Details
Rated #1 overall, with no hidden fees.
PLUS: $50 smart home rebate and $100 of LEDs
Plan Type:
Fixed
Term Length:
24 months
Early Termination Fee:
$250.00
Monthly Recurring Charge:
$0.00



12.4¢ / kWh
$
120
est. avg. bill
Based on a
yearly usage curve
averaging
1,000
kWh per month
Champ Saver-24 Rate Summary
| | | | | | | | |
| --- | --- | --- | --- | --- | --- | --- | --- |
| If your monthly kWh usage is | 500 | 750 | 1,000 | 1,500 | 2,000 | 2,500 | 3,000 |
| Your average price per kWh will be | 12.8¢ | 12.5¢ | 12.4¢ | 12.2¢ | 12.1¢ | 12.1¢ | 12.1¢ |
Rate by Usage Amount
I use kwh on average each month
| | | | |
| --- | --- | --- | --- |
| Month | Usage | Rate | Bill |
| January | - | - | - |
| February | - | - | - |
| March | - | - | - |
| April | - | - | - |
| May | - | - | - |
| June | - | - | - |
| July | - | - | - |
| August | - | - | - |
| September | - | - | - |
| October | - | - | - |
| November | - | - | - |
| December | - | - | - |
Bill Estimate by Month
General Info
Rate Type: Fixed Rate
Cancellation Fee: $250
Contract Type: Fixed Term
Term Length: 24 months
Charge Detail
Utility usage charges: 3.9¢ per kWh
Utility monthly charge: $4.23 per bill
Champion Energy Services usage charges: 8.1¢ per kWh
Plan Documents
Champ Saver-24 rates through time
What is the term length for the Champ Saver-24 plan?

The Champ Saver-24 electricity plan has a term length of 24 months. If you switch to another provider within that period, you may be charged a cancellation fee.

What is the cancellation fee for the Champ Saver-24 plan?

The cancellation fee for this plan is $250.

Is Champ Saver-24 a good electricity plan?

Champion Energy Services offers plans that range in price from 12.20¢ to 13.80¢ depending on the term length and where you are located in Texas.

Champ Saver-24 is a Fixed Rate plan. This means that the amount that Gexa Energy charges you for each additional unit of electricity (the energy charge) is consistent no matter how much you use. You can see a breakdown of these other monthly charges on the Champ Saver-24 Electricity Facts Label (EFL). However, the overall 'average rate' shown on your bill may still vary slightly because there are charges on your bill that are applied regardless of usage. Fixed Rate plans generally offer the least amount of surprise on your bills, because if you use more electricity you pay more on your bill, and your average rate will not change much from month to month.
Find What You're Looking For
Location
Texas Electricity Ratings
1502 Sawyer St, Ste 130
Houston
,
TX
77007
TX Broker Registration
BR190365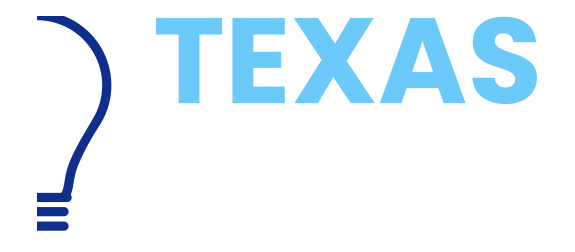 © 2023 Texas Electricity Ratings — Rates as of

Looks like we found more than one Utility: