5 Energy Saving Holiday Gifts to Give Your Home
Posted on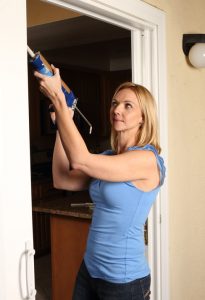 How Can I Make My Home Energy Efficient?
If you're looking for cheaper electricity bills, then there are a few energy efficient presents you can give your home this holiday season. Some of these are quick, easy fixes, and others require a larger budget and a little planning. But either way, these 5 energy-saving additions will quickly lower your monthly Texas energy bills.
Do LED Lights Lower Energy Bills?
LED lights are as cheap as $2 each. These are great alternatives to traditional incandescent light bulbs, and the energy savings are real. Over time, these bulbs easily pay for themselves, saving you roughly $150 over their lifespan compared to incandescent lights.
How Can Caulking and Weather-Stripping Lower My Electricity Bills?
Caulking is an easy way to help weatherize your home. Simply search your house for gaps and drafts around doors and windows. You'll want to scrape and clean away any cracked or loose caulk first and then apply the new caulk. Weather-stripping is another quick but effective fix. These strips can be applied to the spaces around doors and windows, creating betters seals to help lower your Oncor energy billseven further.
Smart Thermostats Can Easily Reduce My Energy Rates
Smart thermostats make it easy to precisely monitor the energy usage in your house. The thermostats store data that also allow you to track your energy use, so you can better plan for savings. And you can even adjust the temperatures from your smartphone. If you don't already have a smart thermometer, you can switch to a smart thermometer plan in Dallasthat will give you one when you sign up.
Which Energy Efficient Appliances Should I Get for My Home?
Some of the biggest energy wasters in your house are the washing machine, water heater, and refrigerator. If you're not ready to purchase a new, more energy efficient appliance, there are some easy tricks you can use to reduce energy use and lower your rates.
Lower the temperature on your water heater.Lowering the temperaturefrom the default 140°F degrees to 120°F still maintains efficiency but reduces costs.
Use cold water for washing. Most clothescan be washed in cold water. Running the washing machine on cold or the energy efficient cycle can help keep energy bills low.
Use your refrigerator effectively.Keep your fridge in a cool place with plenty of space around for air to circulate around it. Also clean the door seal regularly and inspect them for cracks or damage.
What's the Best Form of Insulation for My House?
Poorly insulated homes can lose 25 percentof their heat through the roof. If you're looking for a way to impact your energy bills, then you have options when it comes to replacing the traditional batt insulation. The cheaper option would be to add blown insulationinto the attic. These light, fluffy pieces of either fiberglass or cellulose work extremely well for trapping the air in your house. This is because the pieces can get into all the joints and crevices to create a better seal than batts. The other option is to use urethane spray insulation. Using spray insulation around the joists in the attic floor helps keep air from the inside of the house from traveling into the attic space. The one downside is that spray foam insulation is usually more expensive than blown insulation. While costs varydepending on several factors, blown in insulation is typically around $0.65 to $0.80 per square foot while closed-cell spray foam can cost between $0.70 - $1.00 per square foot.
Switch to the Best Electricity Plan in the Dallas
The easiest way to find huge savings on your electricity bills is to switch to an electricity provider with the cheapest rates. But it's not always easy. You have the power to choosein Texas. And there are a lot of options. At www.TexasElectricityRatings.com, we're here to help make shopping for the cheapest energy rateseasy for you. Visit our website for more information on how to compare electricity rates before switching to the best plan for your needs.