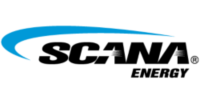 SCANA Energy Resources
SCANA Energy began serving residential and commercial customers in 1997. They are a subsidiary of SCANA Corporation, a trusted source of energy in the Southeast for more than 160 years. SCANA Energy serves more than 475,000 households and businesses across Georgia. SCANA routinely has some of the lowest
Natural Gas Rates in Atlanta
. We rate them as a "Market Leader" in their pricing. They tend to match or beat the market average price by 10%-20%.
---
Recommended SCANA Energy Plans
---
Most Recent SCANA Energy Reviews
Good customer service
Has a good customer service.. Can't wait to shop for the second time

— Brian Osano from Los Angeles CA
Billing Question
Has Scana set up our billing. Was it in my email and I Missed it? I feel like it is time for us to receive a bill.

— Mayme Harris from Savannah GA
Cool,calm and effective
Very efficient and inexpensive

— Ave from Griffin GA
4-5 Star Reviews: 55 (47%)
Good customer service
Has a good customer service.. Can't wait to shop for the second time
3-4 Star Reviews: 15 (13%)
What is AGL Passthrough? Why wasn't it mentioned in promotion?
Received bill that had an over $40.00 AGL pass through fee. This wasn't explained in the promotion and there's no explanation on the bill. Help me out here. As a brand new customer, I'm not impressed! Would have been okay with the charge if there was some communication on this. Is it a one time charge or a future permanent charge?
2-3 Star Reviews: 13 (11%)
1-2 Star Reviews: 40 (34%)
Stay away, unless you want to pay more and be disrespected
Scana is one of the most expensive gas provider in the area. Every time my fixed rate would expire I had to call and threaten to leave to get lower competitors rate. Last time I got different rate on the phone and different in actual. When I called I was told that I had to rely what they told me and if I wanted to listen the call recording I had to obtain court subpoena... so, you cant even find the truth with them. And Georgia gas commissioners office is been less than helpful...
SCANA Energy News
No applicable blogs have been written

SCANA Energy FAQs
Where can I order SCANA Energy electricity?
---
SCANA Energy does not have any electricity plans
Where can I order SCANA Energy natural gas?
---
SCANA Energy has natural gas plans in Georgia
What do customers think about SCANA Energy?
---
That depends on who you ask. There will always be someone who feels wronged by a company, no matter how good they actually are. The average SCANA Energy customer review is 2.8 / 5 stars. Keep in mind, consumers will go out of their way to complain far more often than they will to give praise.
Why is my electricity rate higher than when I signed up?
---
The rate you see when you sign up is the average rate at that exact amount of usage in one billing cycle. Some companies try to game the system by applying bill credits between certain usage thresholds. It works great if you are within the margins, but as soon as you leave that band you no longer get that bill credit and your rate per kWh can double. The PUC only requires that companies disclose their average rates at 500, 1000, and 2000 kWhs. Companies can get around this by giving you a $50 bill credit if you use between 1000 and 2000 kWhs per billing cycle. The only way to really know what you're getting into is to read your EFL. A 10¢ rate at all usage amounts may end up being cheaper than that 8¢ rate at 1,000 kWh!