Lower Electric Bills for High Use
Posted on
Who Offers Lower Electric Bills for High Use in Friendswood?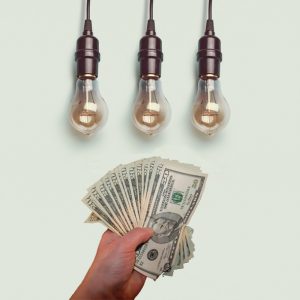 Just because you use a large volume of electricity doesn't mean you should pay a high price. Sure, your bill will be sizable because of
how much energy you consume
, but it doesn't have to be unnecessarily costly. Get lower electric bills for high use when you shop at
https://www.texaselectricityratings.com
. 
Friendswood's Lowest Electric Bill Plans 
Check out these retail electricity plans have the lowest average bills for homes using 2,000 kWh per month. They all have simple pricing structures. There are no bill credits or
tiered rates
for you to try to game your monthly bill. Your bill increases and decreases proportionally to the amount you consume. 
Three Years Of Cheap Electricity
The cheapest plan for high usage customers is the
You Got This 36
plan from
First Choice Power
. Sign up for this plan, and you won't
shop for Texas electricity
until April 2024. That's a long time to not worry about whether you're getting the best electricity deal. The average bill is $169 which is $13 per month cheaper than the nearest competing plan. 
If you want to cancel your contract before it ends, the early termination fee is only $135. Three-year plans tend to have much higher early termination fees. However, the
Spark Energy
plans have an even lower early termination fee of $100. 
Shop Power Plans In April 
April is the perfect time to shop for Friendswood electricity. Power plan prices in the
TNMP
service area have dropped since winter and have yet to experience their summer increase. Locking in a fixed rate contract now will give you lower bills throughout the year. 
When your contract ends, make sure you sign up for another fixed rate plan. Retailers provide customers a notice at least 30 days before their contracts expire. If you don't pick a new plan, you'll transition to one of the retailer's
month-to-month plans
. Don't let this happen. First, choose a 12-, 24- or 36-month plan. Second, keep the savings going when you pick another plan in a future April. 
Get Lower Electric Bills
Even though you use a large amount of electricity, you can rest easy knowing you there's plenty of plans available to help you lower electric bills. Select one of the plans shown above, or choose from dozens of others on
Texas Electricity Ratings
. You're sure to find one that will satisfy your power consumption needs.