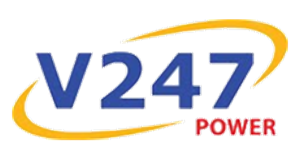 V247 Power Resources

V247 Power was founded in 2012 in Houston, Texas. They are licensed to service residential and commercial customers throughout Texas.
---
Recommended V247 Power Plans
---
Most Recent V247 Power Reviews
Great experience
I've had v247 for 2 years ... no issues ... zero problems. Today I renewed for another 2 years :)

— Eric M. from Plano TX
Payment missing
Well I got an automated call from them saying that our power was going to be cut off on June 11 this is June 1 I never got to cut it off for nonpayment. We searched Wells Fargo and found the canceled check dated May 22 it cleared the bank on May 29 told them about it. Hopefully this will be settled because the company says they dont have a record of our payment yet it went through the bank. In the last month they changed from the Houston billing office to Dallas. This is the first issue weve had with them but its a serious issue because you know dont want my power turned off

— Mary Dickson from Houston TX
Great Experience
I switched my service to V247 and I could not be happier. They offered me a better rate and the customer service has great! I am glad I made the move to V247. It was easy to set up. They also send me weekly updates on my energy use and what my projected bill will be for the month. I love this feature!

— Rochelle L from Houston TX
4-5 Star Reviews: 22 (69%)
Great experience
I've had v247 for 2 years ... no issues ... zero problems. Today I renewed for another 2 years :)
Referring credit is pretty awesome
I love the referring promotional offer that you get
I have been with v247power for almost 1 year and I have never had an issue. Their prices are competitive, the customer service is good . Their referral program helps keep my bills low as well! $25 for each referral, for both you and the person you referred also as a new enrollment they give you a $25 credit too
No Frills, Low rate, Bad service
The rates are great and no service/base fees, but don't expect top notch service. I've always used my bank to pay bills, you can't do that with V247. That's not something they tell you when signing up which can result in a late payment. After confirming with my bank that they tried to send payment, but V247 refused to receive it, I berated thier customer rep until they reversed the late fee. Thier employees sound like they hate life. You have to use thier website to pay bills electronically, so now they get to pay credit card transaction fees and I get cash back. Don't automate anything with them, thier employees sound like they hate life. If you're old enough to remember mailing checks for bills and don't mind monthly paying a bill, you can save a good deal of money with no base fees and a low rate.
1-2 Star Reviews: 6 (19%)
Disappointing
In the midst of the pandemic, I have been working for 4 weeks straight on the frontlines.
I thought I paid my bill online however it did not go through. After a call to V247, they said we had 4 days to pay before turning off our service. Then we get an email that states we have been put on a payment plan which we had not. Not mention the women was very rude and we have never been late on a bill. We were also told that the bank has to send a check and not electronically if we pay online.
So I went in and paid online again, the next day I called and they already had the payment from the day before. I actually got the same rep that my husband had the day before, still rude and argumentative.
It is just a disgrace after what everyone is going through to be treated so poorly for working and saving lives.
V247 Power News
No applicable blogs have been written

V247 Power FAQs
Where can I order V247 Power electricity?
---
V247 Power does not have any electricity plans
Where can I order V247 Power natural gas?
---
V247 Power does not have any natural gas plans
What do customers think about V247 Power?
---
That depends on who you ask. There will always be someone who feels wronged by a company, no matter how good they actually are. The average V247 Power customer review is 4.4 / 5 stars. Keep in mind, consumers will go out of their way to complain far more often than they will to give praise.
Why is my electricity rate higher than when I signed up?
---
The rate you see when you sign up is the average rate at that exact amount of usage in one billing cycle. Some companies try to game the system by applying bill credits between certain usage thresholds. It works great if you are within the margins, but as soon as you leave that band you no longer get that bill credit and your rate per kWh can double. The PUC only requires that companies disclose their average rates at 500, 1000, and 2000 kWhs. Companies can get around this by giving you a $50 bill credit if you use between 1000 and 2000 kWhs per billing cycle. The only way to really know what you're getting into is to read your EFL. A 10¢ rate at all usage amounts may end up being cheaper than that 8¢ rate at 1,000 kWh!
Recommended V247 Power Plans