Get Cheap Electric Bills in Abilene
Posted on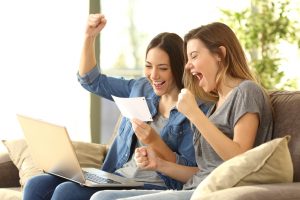 Which Plans Have Cheap Electric Bills in Abilene?
If you want cheap electric bills in Abilene, now is the time to sign up for a fixed rate electricity plan. Electricity industry insiders call April a "shoulder month" because it falls between the typically higher prices in summer and winter. Picture rates on a line graph's curve across the year. You can imagine the shoulders that appear on either side of seasonal peaks. If you lock in a fixed rate electricity plan now, you'll
save money on utility bills
year round.  
Average Bills Preview Your Future
With plans offering flat rates, bill credits, and
tiered rates
, it can be confusing to compare Abilene electricity prices. To make things easier,
Texas Electricity Ratings
provides an average bill for each plan based on consistent usage over the year. The plans below have the lowest average bill for customers who consistently use 1,000 kWh of electricity each month: 
Incredible Savings With First Choice Power
The
You Got This 36
plan from
First Choice Power
offers a super low price on a 36-month contract. The pricing is straight-forward: a $4.95 base charge, 3.5 cents per kWh, and
AEP North
utility charges. If you want to get out of your 3-year contract early (but at these prices, why would you?), the early termination fee is a reasonable $135. 
With the exception of the
Clear Deal 12
plan, the other plans with the lowest bills also have simple pricing. The
TXU
plan suits customers with low
normal electricity usage
because the first 1,200 kWh have a lower price than subsequent usage. 
Shop April Prices Forever
As your contract term nears completion, you should begin thinking about your next retail electricity contract. Fortunately, these providers give you a notice at least 30 days before your contract expires. If you do nothing, your retailer will continue to provide you electricity. However, they will switch you to a
month-to-month plan
that does not lock in your electricity price beyond one month. 
Another huge benefit to shopping Texas electricity in April is that you can shop this month for years to come. When you commit to a 12-, 24- or 36-month term, you shop April prices no matter how many years are on your contract. 
Shoulder High Electric Bills No More! 
There's no need to shoulder the burden of high electricity prices when you shop this April. Cheap electric bills in Abilene are just a few clicks away when you shop at
https://www.texaselectricityratings.com
. With dozens of power plans covering Abilene, you'll find the right one for your home.