Best Summer Maintenance Tips To Cut Your Dallas Electric Bills
Posted on
Six Easy Fixes to Save Money on Dallas Electric Bills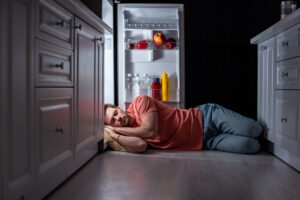 Dallas summers are hot. You can see just how hot by your increased electricity bill. As we're approaching the summer months, it's good to think about what easy things you can do to make sure your appliances and AC run as effectively as possible. So, just follow these six summer maintenance tips to save money on your Dallas electric bills.
1. AC Maintenance Cuts Dallas Electric Bills
Your HVAC unit works overtime during the Dallas summer. So, make sure you do these easy maintenance steps to keep it in good shape. You won't just save money on electricity. You can also save big bucks by giving your AC a longer life.
Clean or replace the air filter once a month.
Keep shrubs at least 24 inches away from your outside unit.
Inspect the outside condenser unit and clean out any leaves or debris.
Use a programmable or a smart thermostat to prevent your HVAC from running when you're not home.
Use a timer to control to start and turn off a window AC unit.
Inspect blower fan belts once a year. Replace if worn or frayed.
Do these AC maintenance steps now; don't wait until the peak of summer to repair anything that may be worn out.
2. Check Your Insulation
You can keep your house cooler for longer if it's well-insulated. Check the windows and doors for any gaps, cracks, or other potential leaks that developed since winter.
You should also check how well your attic is insulated. Thanks to the "stack effect", the cold air from your AC pushes the hot air up into your attic. If your attic is air sealed and well-insulated, the hot air will get trapped there, keeping the parts of the house you actually use cool. So, a well-insulated attic doesn't just help in the winter. It also keeps your cooling more efficient in the summer.
3. Clean Your Filters
Cleaning or replacing your AC filters can reduce your electricity consumption by 5-15%. For example, cleaning air vent filters now wouldn't just save money on electricity. It may also remove seasonal pollen and improve your home's air quality. But, it's not the only filter in your house you should look after.
Clean the range hood and water filters in your home to keep your appliances running most effectively. Finally, cleaning your dryer vent can also prevent fire hazards.
4. Trim Your Branches and Bushes
You can keep your home cooler in the summer months with strategic landscaping. But, no matter how well-planned your trees and shrubs are, they have a nasty habit of growing. Now is a good time to trim the bushes around your windows to make sure they direct cool evening breezes into your home.
Similarly, cut overgrown branches on trees that provide shade. No matter how nice the shade may be, falling branches can easily cause property damage.
5. Change Your Fan's Direction
This is probably the easiest summer maintenance tip, but it's definitely useful. Now that the weather's warm, you need to change the clockwise ceiling fan spin from clockwise to counter-clockwise. Counter-clockwise fans push the air down, making your room feel cooler. Consequently, you won't need to run your AC for as long, and you can save money on lower electricity usage.
6. Shop Better Deals for Your Dallas Electric Bills
No maintenance tip will save you as much money on electricity as a great deal will. Plus, you don't want to be stuck in summer without an electricity deal. Prices during the peak demand of hot weather will be higher than right now.
Browse all the latest plans in your area at www.texaselectricityratings.com. Choose the one with the best rate, and sign up easily for the best deal for your home.