Best 12 Month Electricity in Fort Stockton, TX
Posted on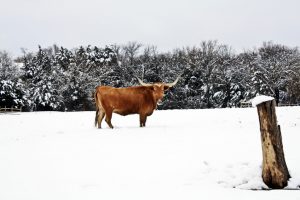 Can you get fixed rate electricity in Fort Stockton?
The wind blows a little harder in the TNMP service area of West Texas. The cold of winter means Fort Stockton residents use more electricity this month than in the previous few months so it's especially important for people to find
good prices on electricity
. 
Historical electricity pricing trends
show electricity prices in TNMP will go up over the next few months. Be ready by securing your low rate today. 
Locking in a 12-month contract means not having to think about retail electricity providers for a full year. The key feature among Fort Stockton's cheapest 12-month electricity plans is the bill credit. Understanding your prior usage will help you understand which plan is best for your home. See whether one of the following fixed rate plans makes sense for your retail electricity in the
TNMP service area
. 
TNMP Electric Provider 
Bill Credits
Two plans have the lowest average price for electricity in Fort Stockton at 8.4 cents per kWh at 1,000 kWh of usage. The
Best Value 12
plan from
Frontier Utilities
achieves this price by offering a $75 bill credit when customers use between 1,000 and 1,500 kWh in a billing cycle. If your usage falls above or below this window, you don't get the bill credit. For this plan to be advantageous to you, your usage should fall within the bill credit window each month. Otherwise, you should explore other plans. 
Cheap TNMP Electricity
The
Texas Saver 12
plan from
Pulse Power
also offers an average price of 8.4 cents per kWh at 1,000 kWh. Rather than a window where customers can take advantage of a bill credit, this plan has a bill credit threshold. Customers receive a $95 bill credit at 1,000 kWh of usage. Whether you use a moderate amount of electricity or a lot of power, this plan offers a great deal. 
Competitive 
Renewable Energy Rates
Environmentally conscious customers can get a competitive price with the
Gexa Saver Supreme
plan from
Gexa Energy
. At 8.7 cents per kWh at 1,000 kWh, Fort Stockton residents can have 100% green energy. This plan offers an $85 bill credit for usage between 1,000 and 2,000 kWh. If your usage consistently falls within this range, the
Gexa Saver Supreme
plan is a solid option for you.  
Compare Electricity Rates in Fort Stockton 
If one of the plans described above fits your needs, that's great! You can sign up for it right from
https://www.texaselectricityratings.com
. If these plans don't quite match what you need from a retail power plan, dozens more are available.
Search electricity plans
in your zip code, and see what comes up. All the most important information is right in front of you, and the details are just a click or two away.