What to Expect in Texas Green Energy 2021
Posted on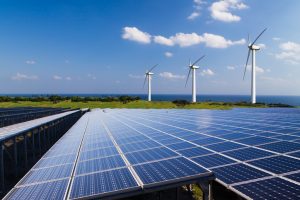 What's the Future For Texas Green Energy 2021?
Predicting the future in the energy sector can feel like playing darts blindfolded, but it can be fun to guess. Texas green energy 2021 looks to be a year of progress. With a federal executive branch making big plans on climate change and many renewable energy projects within Texas flourishing, 2021 should be a banner year for
green energy
. 
Biden's Clean Energy Commitment 
During his campaign, President-elect Joe Biden laid out a
$2 trillion climate plan
which includes significant investment in clean energy. His targets include electricity infrastructure, electric vehicles, battery technology, and green energy jobs. 
The plan calls to "move ambitiously to generate clean, American-made electricity to achieve a carbon pollution-free power sector by 2035. This will enable us to meet the existential threat of climate change while creating millions of jobs with a choice to join a union." 
Pending the outcomes of the two Georgia senatorial races, Biden could face a divided Congress in January. His bolder points may draw conflict in the Senate. That said, some traditionally Republican leaning states rely upon their green energy industries. For instance, Texas and Oklahoma produce large amounts of wind power. Florida supports its growing solar power industry. 
Though Biden's climate plan doesn't overtly mention the
Solar Investment Tax Credit
  or the tax credits for wind, expect them to continue. These tax credits incentivize residential and commercial property owners to invest in solar and wind power. 
Texas Renewable Energy Projects
Ironically, solar energy projects are powering oil and gas drilling in the west Texas Permian Basin shale
. Last month, pipeline giant Energy Transfer announced a 15-year arrangement to buy power from Recurrent Energy's Maplewood 2 Solar Project. This solar farm should come online in early 2021 and to produce 385 megawatts (MW).  
Similarly, Occidental Petroleum announced last year that a solar installation in Ector County would power its drilling operations. Occidental Petroleum built 120 acre Goldsmith Field solar facility to generate 16 MW and to offset its carbon emissions. 
Since a large number of
renewable energy projects
came online in 2020, we can reasonably expect much of the same in 2021. Already, 45 solar projects are scheduled to begin in Texas, including the 500 MW Pecan Prairie Solar Project. Wind, however, may build somewhat fewer with only 1,540 MW of wind projects forecast to begin.
Prepare For Texas Green Energy 2021
No one knows for sure what the future holds for Texas green energy 2021. However, finding a new electricity plan at
https://www.texaselectricityratings.com
is a safe bet. Pick the plan that best matches your home electricity, and sign up to begin saving money.