FIND THE CHEAPEST ELECTRICITY RATES FOR Houston TX 77050
We have made it very easy to compare Houston power rates so you can get the least expensive electric price for your needs. Just enter your zip code then read company reviews, compare the Texas electricity companies that serve the area to get the best electric plan that meets your needs.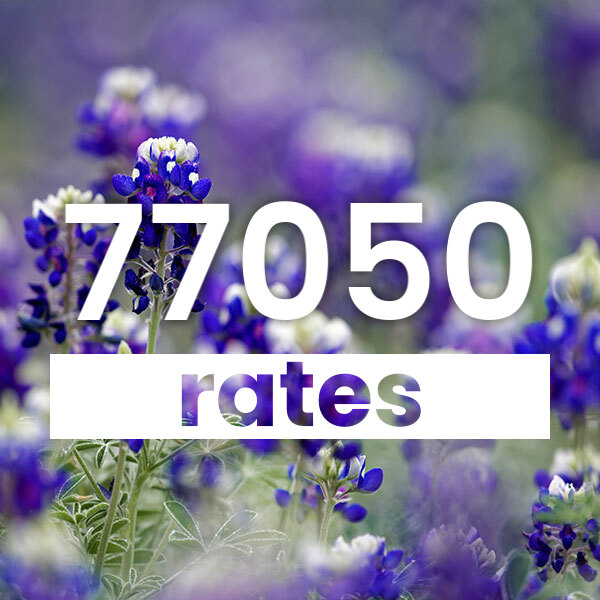 Top Electricity Rates for Houston 77050
Company
Term
Rate
Gexa Energy
24/months
12.1¢/kWh
Frontier Utilities
24/months
12.1¢/kWh
4Change Energy
12/months
12.1¢/kWh
Constellation
12/months
12.9¢/kWh
Rhythm
9/months
13.4¢/kWh
Veteran Energy
36/months
14.7¢/kWh
Energy Texas
18/months
14.8¢/kWh
TXU Energy
12/months
14.9¢/kWh
BKV Energy
36/months
15.5¢/kWh
GoodCharlie Energy
48/months
15.9¢/kWh
Rates as of Sep 21, 2023 at 09:25 AM
Electricity and local information about 77050
Houston 77050 stats
77050 is a zipcode residing in Houston, Texas covering an area of 6.67 square miles. With a population of 4611 people, 77050 is the 1012th most populous zipcode in all of Texas.
Area codes include 713/281/832.
Zipcodes Near Houston
4 Cities Nearest to Houston
Smaller Zipcodes in
77050 Energy Rates, Providers, and Plans FAQ
Company
Term
Rate
Chariot Energy
12/months
11.8¢/kWh
Gexa Energy
12/months
12.1¢/kWh
4Change Energy
12/months
12.1¢/kWh
Frontier Utilities
12/months
12.1¢/kWh
Constellation
12/months
12.9¢/kWh
Rates as of Sep 21, 2023 at 09:25 AM
Cheap 24 Month Electricity Plans in Houston 77050
Company
Term
Rate
Chariot Energy
24/months
11.3¢/kWh
Gexa Energy
24/months
12.1¢/kWh
Frontier Utilities
24/months
12.1¢/kWh
4Change Energy
24/months
12.1¢/kWh
Energy Texas
24/months
15.1¢/kWh
Rates as of Sep 21, 2023 at 09:25 AM
What customers are saying in Houston

Great but the fees are too much
Love the company. But the $4.95 fee can get excessive
Plans & Pricing

Order Experience

Customer Service

Account Management

Likely to Recommend