Best 12-Month Electricity Rates in McAllen, TX
Posted on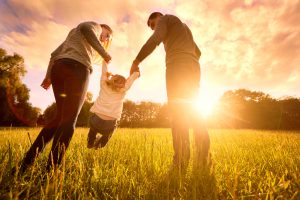 How Do I Find the Best Electricity Rates?
If you're looking to lock in low rates for the long term, then you'll want a fixed-rate electricity plan in Texas. Luckily, you have plenty of options for 12-month plans as a resident in the AEP Central service area. These are your top three 12-month, fixed-rate options for residents in McAllen.
Cheap 12-Month, Tiered Energy Plan in McAllen
4Change Energy Value Saver 12 offers a great tiered option for electricity in South Texas. Your energy charge for up to 500 kWh is 8.5 cents per kWh. Between 501 – 1000 kWh, it drops to 3.7 cents per kWh. And after 1000 kWh, the rate returns to 8.5 cents per kWh. The rate increases after adding the standard TDU charges of $9 per billing cycle and 3.9 cents per kWh. However, you receive a $20 bill credit at 1000 kWh of use, bringing the average for 1000 kWh down to a low 8.9 cents per kWh. Keep in mind that terminating your contract early will cost $20 in early termination fees. While the plan only uses 6 percent renewables, you can increase that to 100 percent if you sign up for the 4Change Renewable Option (up to $19.95 per month).
Low Electricity Rates with Bill Credits in South Texas
The 12 Month with Bill Credit from Constellation Energy is a great bill credit option. You pay a low energy charge of 8 cents per kWh in addition to the standard TDU charges. After 1000 kWh of use, you receive $35. And after 2000 kWh of use, you receive another bill credit for $15. This lowers the average energy rate to 9.4 cents per kWh at 1000 kWh of use. This plan is also a great option for cheap early termination fee electricity in Texas. Leaving your contract early will only cost you $50.
Best Green Energy Plan in the Rio Grande Valley
If you're looking to minimize your carbon footprint while taking advantage of the major push toward wind energy in Texas, then you want 12 Month Texas Wind from Constellation Energy. The plan offers 100 percent renewable energy at low rates for South Texas residents. Your fixed energy charge is 5.9 cents per kWh. And once you factor in the TDU charges, the rate averages out to 10.8 cents per kWh of use for 1000 kWh. Plus, you'll have access to award-winning service from a top-rated energy company in Texas.
How Do I Compare Electricity Companies in McAllen Texas?
Shopping for the cheapest energy rates in McAllen means knowing where to look and how to compare. Texas Electricity Ratings makes this easy for you. Visit www.texaselectricityratings.com for more information on finding the best energy rates in your area. Shop. Compare. And when you're ready, take advantage of your power to choose by switching to your best electricity provider.