Shop Best High Use Electricity in Houston
Posted on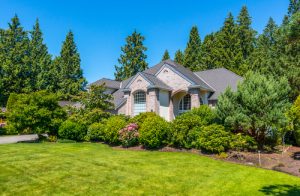 Can High Usage Customers Find Low Rates?
An Odessa man received a
$17,000 electric bill
from
Griddy
. Many other Texan saw astronomical bills from their variable rate plans. Perhaps, you learned from others' mistakes of riding the waves of the wholesale electricity market during last month's
Winter Storm Uri
. However, maybe you don't want to commit long term to a retail electricity provider. Unfortunately, if your usage is high, then you usually pay high bills at a higher rate. No one wants to pay too much. So, give one of these 6-month plans a try. Not only do you get a
fixed rate plan
that doesn't tie you down for too long, they come with low rates, too. Shop the best high usage electricity in Houston and test the waters with a new light company. 
Two 6 Month TriEagle Plans For High Usage Customers 

TriEagle Energy

maintains a 4-star rating on

Texas Electricity Ratings

which is among the top light companies in Texas. This retail electricity provider offers two 6-month plans with reasonable rates for high use electricity customers. 

The

Eagle 6

plan has an average bill of $219 at an average usage of 2,000 kWh. The retail energy charge is 10.7 cents per kWh, and the base charge is $4.95 per month. The average price at 2,000 kWh is 10.9 cents. This plan has 6%

renewable content

which is well below the state average of 21%. 

The

Green Eagle 6

plan has a slightly higher price but in exchange offers 100% renewable content. The average bill is $227 at 2,000 kWh. The retail charge is 11.1 cents per kWh with the same base charge of $4.95. The average price at 2,000 kWh is 11.3 cents. 

TriEagle notifies its customers 30 days before a plan expires about renewing their plan with a new agreement under new terms and pricing. If the customer does nothing, TriEagle will transfer them to its month to month indexed holdover rate. So customers that want to avoid high use electricity bills should be ready to shop as the plan ends.
High Use Electricity From APG&E
The
TrueClassic 6
plan from
APG&E
sits between the two TriEagle plans on price. The average bill is $225, and the average price is 11.0 cents. The plan's renewable content is less than 6%. When the plan expires, the customer must notify APG&E about their renewal offering. If the customer does nothing, APG&E will roll them into their variable month-to-month rate until the customer either renews with APG&E or switches to another provider. 
The
customer ratings
on Texas Electricity Ratings are significantly different between the two retailers discussed here. Customers rate
APG&E
at 1.5 stars. You don't need to avoid the company because of this rating, but you should proceed with caution. 
Shop Short Term Electricity Plans
If your usage is higher than most, choosing the right light company can be critical. Short term plans are great way to try out a new light company for a while. You might like it, or you might want to find a better deal in six months. Shopping short-term plans let you secure a good price that won't force you into a long commitment. The best place to shop high usage electricity in Houston is at 
https://www.texaselectricityratings.com
.