How old is Xoom Energy ?
XOOM Energy was founded in 2011 in Charlotte, North Carolina. After just two years of solid growth, the company moved to a larger office location in nearby Huntersville, North Carolina. The company added renewable energy products in 2015 for Texas, New York, New England and deregulated Mid-Atlantic markets.
Are there a lot of Xoom Energy customers?
The company does not state how many customers it serves; however, it conducts business in more than 90 deregulated energy markets in North America.
What states Xoom Energy serve?
In the US, XOOM Energy operates in 19 states and the District of Columbia. It provides both electricity and natural gas in six states: Illinois, Maryland, New Jersey, New York, Ohio, and Pennsylvania. XOOM Energy offers electricity but not natural gas in the District of Columbia and seven states: Connecticut, Delaware, Maine, Massachusetts, New Hampshire, Rhode Island, and Texas. The company supplies natural gas but not electricity in six states: California, Georgia, Indiana, Kentucky, Michigan, and Virginia.
In Canada, XOOM Energy serves the provinces of Alberta and Ontario with electricity and natural gas.
Does Xoom Energy have a parent company?
XOOM Energy is a limited liability corporation with separate subsidiaries operating in US states and Canadian provinces. For example, the company operates in Texas as XOOM Energy Texas, LLC. Other states and provinces have similarly named subsidiaries.
FEATURED PLAN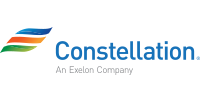 12 Month Flat Tier Product
Great for high-usage months
Save money this summer

9.5¢
more info