We're sorry, that plan is no longer available.

Below is a list of all our current plan and rates!
We've assembled this group of plans because they consistently provide good value for majority of our users. You can order these with confidence!
Recommended Plans
Our customers have spoken! We've combined companies with great customer reviews with our most popular plans to bring you the People's Choice.
People's Choice Plans
24 month
Fixed Rate



16 month
Fixed Rate



12 month
Tiered Rate



12 month
Tiered Rate



36 month
Fixed Rate



Sometimes you just need electricity right away without the hassle of deposit payments or contracts. These plans are for you!
Plans With No Deposit Required
12 Month plans are very popular and provide a steady fixed rate without forcing you into a really long term relationship.
Cheapest 12 Month Fixed Rate Plans
These plans are great for homeowners who want to lock in a great rate and not have to worry about switching next year.
Cheapest 24 Month Fixed Rate Plans
Who doesn't like FREE! Crank that A/C all night or all weekend long - the choice is yours!
Plans with Free Nights and/or Weekends
Change starts with you! Make a choice to make a difference with one of these great plans.
100% Green Energy Plans
Use the filters below to find the best plan for your needs
Recommended Plan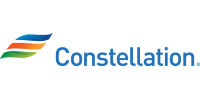 36 Month Usage Bill Credit
Plan Type:
Bill Credit
Term Length:
36 months
Early Termination Fee:
$150
Monthly Recurring Charge:
$0.00
3 Year Price Protection
Great for all home sizes