Which Energy Texas rates are available in Texas?
Like most providers, Energy Texas has several plans available to customers in Texas. These plans, along with their specific rates by area, are listed in the tables below: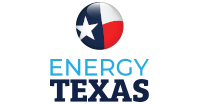 Energy Texas Rates for Dallas
Energy Texas Rates for Houston
Energy Texas Rates for Alvin
Energy Texas Rates for Corpus Christi
Energy Texas Rates for Abilene
How do I find other providers plans?
You can easily find the electricity rates for Energy Texas as well as other suppliers in your area by entering your zip code in the box provided below.
Why does Energy Texas charge different electricity rates depending on where I live?
That's a good question - you might think the rates should be the same everywhere, after all, it's just electricity, right?
The reality is that as the Texas electric grid was built out, infrastructure was put in place by the regulated monopoly providers at the time. They built generators here and there, using different kinds of fuel and different configurations, and hooked them to the grid as it made sense to at the time. When electricity was deregulated, retailers like Energy Texas were allowed to offer a price to the public. However, the old decisions about how to construct the grid and where to put the generation plants does affect how expensive the wholesale electricity is in different regions, and the various TDSP's (the companies that take care of the poles and wires) all charge different rates to the retail providers for their services as well. Thus, in order to be competitive and provide the best rates for customers, Energy Texas (as well as other retailers) generally base their prices on the costs of generation and distribution in the different areas.