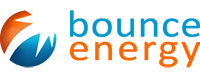 PUCT# : 10162
best provider for electricity in texas
" One of the best electricity provider in texas. They have good plans whhich saves money. Excellent website to understand your bill. Most of all have superb rewards program. "
— reaz from Allen
December 14th, 2017
" I called to cancel.my service during the Harvey. The representative told me, my service will automatically cancelled from the apartment after I move out in October the 5. I moved into another apartment yet was still charged for the previous apartment for October, then November. I paid for the first week of November 106, but received another for November 11. 9.46. This was after I spoke again to a representative about the 106 dollars and she told.me my account will be cancelled and the 106 will be my lastbil. But how do you charge a bill for an apartment which has already been rented by another resident with a different electric plan? How can i charge for two ful month, for an apartment i moved out. For an electric service i cancelled too "
— Ofy from Houston
November 5th, 2017
be aware with their cash back scam
" I signed up two years service. after 2 year I renew and they just post 0$/kwh. I switched to another company and asked them for the cash back reward. They said they can not reward because I am no longer their customer. I wish I can post the chat I talked with them. Be aware this company people. read their contract carefully . "
— khanh tran from Houston
October 30th, 2017
Won't send a Bill - Just Disconnect Notices - So Frustrating!
" We have have been using Bounce Energy for about a year now and NOT ONCE have we received a Bill(Paper or Email). However, we will receive a disconnect notice via US Postal and we will receive a Survey" email from them. We have made multiple calls to them trying to resolve this issue - Incredibly Frustrating! "
— Joe from Austin
October 24th, 2017
6 months paying market rate
" Called them today to verify my bill and was informed that I was paying market rate since I was on a month to month basis. Last March or so I got a call from Bounce that my contract was expiring and would I like to renew with a 2 year plan for long term savings. The one year plan had better rates at the time so I went with that deciding to risk the market. When I told the gentleman that today he said they had no record of that contact (as if that's a story anyone would make up) and he was sorry for the inconvenience but there was nothing that could be done. I knew my bills were higher this summer but we had record heat and I chalked up to that. I didn't even know they had a month to month plan which I would NEVER knowingly choose anyway.
They've been good in every other respect but this is was their mistake and I paid for it. Going to have to go somewhere else. "
— Mike from Humble
October 16th, 2017
Their "rewards" are a gimmick.
" I enrolled in their cashback rewards program, but never received the promised rewards. They cite a clause in the fine print "You are deemed a customer in good standing as determined in our sole discretion" to say that I'm not eligible for rewards since I'm switching to another company next month, even though I met all the criteria.

They advertise that you can cash in the rewards after 12 months, which is the term of the contract, but in reality it takes anywhere from 15-17 months. The rewards don't start until 30 days after your first bill, then the rewards aren't applied until 2 billing cycles after you qualify. So you either have to let your contract lapse and pay an astronomical rate, or renew your contract with them, since they will "not apply the rewards to your final bill." This is just a scheme to lock in customers. You can't actually get the rewards until after you've renewed your contract or let it lapse and pay high rates which way out balance the rewards.

So I left and went with a reputable company with a better rate and no gimmicks to lock me in at the end of my contract. "
— Joe from Denton
September 5th, 2017
Long time Bounce Energy Customer
" I have been a customer for 5 years but not any more. They quietly increased my bills and never notified me about my current plan expiring. They used to send letters before but not any more. Something has changed with this company and I don,t like it at all, stay away. "
— Khan from Irving
August 31st, 2017
Pretty good rates if you can tolerate unsatisfactory customer service
" I will say from the beginning my situation is unusual in that my property has two services, one for the home and a separate one for guard lights. It took many months of communication with customer service, supervisors, and even a letter to the company president before they were able to (a) realize I had two services, (b) put them together in one account so I would receive only one bill. Their email notifications of bills still do not add both amounts together for the correct bill amount, and they are unable to make both service plans end on the same date, making me choose new plans twice instead of once. "
— Ernest from Rockwall
August 22nd, 2017
Stop Looking - Get Bounce!
" I have been using Bounce Energy for almost 2 years now. I was referred by a friend and it has been the best ever since. They offer excellent prices per k/w, and even offer rewards for paying you bills on time - including gift cards and movie tickets. Of course every company has their down falls, but I haven't found one with Bounce. They are a great company! Trust me, you won't regret it! "
— Marcella from Irving
August 14th, 2017
" I have had Bounce Energy for almost two years now - and have no complaints! Always have been treated great, and comes with great rewards. "
— Cella from Irving
August 14th, 2017
BEST LITTLE SECRET IN TEXAS
" I have never been so pleased with any utility service provider. Lowest rates for my area. No surprises. Professionalism every time. Recommend very highly! "
— HappyCustomerForever from Galveston
August 10th, 2017
I changed to Bounce Energy and I am not regretting it.
" I had been another company for 1.5 years but their prices just kept rising every time I renovated the contract.
The reward programs with Bounce Energy are pretty cool and there is always an incentive to have the customers happy and saving money! "
— Grecia from Laredo
July 21st, 2017
Cheating their customers with some promotions
" Bounce energy puts some promotions and lower bills first three months but after that they put lots of extra fees even if you have lowest rate per kwh. I also bad experience with 3 months fixed plan. I did not renew for new fixed rate and I left bounce energy. They charged me $135 early termination fee. The last thing I hate Bounce energy they charged me late fee around $3 and disconnect notice $20 even if I set up autopayment. Something was wrong their system but they charged me these extra fees. They are just finding reason to charge. This company put lots of referral and promotion awards but they took all of them in 3-4 months from you. "
— Adem from Fort Worth
July 20th, 2017
" I would recommend bounce to anyone I have had the beat service and experience with bounce there rates ate great. But I'm moving to a new address and it appears they don't offer there service out there not sure why but I will miss you. "
— E.larsen from Van
July 17th, 2017
Horrible Customer Service
" I defaulted so they say on my payment arrangement I can't be granted another arrangement for 90 days. I am a low income mother with 4 kids in Texas. The arrangement was for 2weeks out from June 19th which is July 3rd. Now they're saying the 1st which is 2 days and I've never defaulted on arrangement before. One mistake and be in the dark is what they say. I have been with them for 6 years just change my plan to a contract after 6 years and put on balance billing to help. I guess now since I'm locked in a contract they mistreat me "
— Sb103756 from Houston
July 17th, 2017
" I was new to the area and needed to find a reliable energy company fast. I did some searching and found bounce energy and have been with them for a year and a half now. Great company with great incentive programs. So far I've gotten $50 off 1 bill, 2 free movie tickets, and $25 toward a restaurant. "
— Jo - Fort Worth TX from Fort Worth
July 16th, 2017
Best Electricity Comapany
" I have been with Bounce Energy for two years and I have nothing but great things to say about them. Prices are low, they reward fun gift cards for on-time payments, and have great customer service. I sadly will be leaving Bounce Energy due to my apartments being bought out, and they were kind enough to wave my cancellation fee. I plan to be back! "
— Cris Power from Arlington
July 13th, 2017
" THEY REFUSE TO GIVE ME MY DEPOSIT FOR NO REASON I PAID MY BILLS EARLY EVERY MONTH I FINISHED OUT MY YEAR O SIGNED UP FOR! EVERYONE I SPEAK TO ACTS LIKE THEY HAVE NO IDEA WHAT THEY ARE DOING "
— Bounce energy sucks from Harker Heights
July 1st, 2017
Great Electric Options, Great Incentives, Great Company.
" I've been with Bounce for over 2 years now and I must say, they are the best energy provider thus far. Prices are fair and they offer great incentive programs. "
— Kim S. from Grand Prairie
June 9th, 2017
Best Electricity Provider in TX
" I have been using since around 2 years and no problems with bills and payments, quick customer service, low rates. They have very excellent Rewards and promotions programs for every three or six months like $50 credit to your account, $50 Restaurant gift card for on-time payment, $15 Starbucks Gift card and One month free electricity. "
— Rahil from Richardson
June 4th, 2017