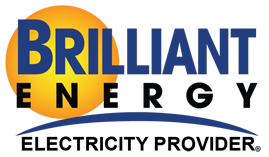 PUCT# :
" Recently moved into a new house. Signed up for Brilliant Energy's 3 month plan. I signed up on May 27, 2020 with a start date of June 5, 2020. Upon signing up i got two emails, one confirming my plan and another asking me to set up an online account which i did. Done, everything was set up and easy. We move in to the house on June 6 and have no issues, power is on. Fast forward to today, June 30, around 9:00am the power was shut off. I call Brilliant Energy and they informed me that my account was shut off because i failed to send them a copy of my Driver's license and something else. She tells me an email was sent to me the May 27 with a request for those documents. I tell her i did not receive that email nor any follow up emails regarding this. I ask if i can provide those documents now and she tells me that they no longer offer the 3 month plan i signed up for and i would have to sign up for a 1, 2,or 3 year plan at more per kW. At this point i am upset and ask to speak with someone else and she says no. So i ask her "What am i supposed to do then?" she says "You can go online and sign up for a different plan or i can sign you up for one of our reasonable plans". I say "Again i have no power so how am i supposed to sign up for another provider?" She doesn't respond and i hang up. I go to a local store and use their internet to sign up for another provider.

The whole situation felt like a trap and i was lucky to be home when it happened so i could fix it. "
— Hayden from Krum
June 30th, 2020
Worst company around town
" The rates are horrendous.
Customer service phone On hold forever.
Treat customer badly on the phone.
Why even run a customer service center like this? "
— Adam Nguyen from Needville
July 31st, 2019
" I had Brilliant Energy for many years set up on auto pay. I was a very loyal customer. When I came off contract they set my rate above .18 per kwh and did not even put it on the bill. I had to calculate it. No phone call or email. Why did you treat me this way? Here's your review. "
— Big A from Conroe
October 13th, 2018
" We signed up with Brilliant on a rate of 4.9 cent per KwH. The Electricity FACT Label listed our expect bill at 8.6 cents per KwH. First Bill arrived an it was 27 cents per KwH. Specifically, the charges were:

807 kWh Energy Charge = $39.79
TDU Charges = $158.14
Plus taxes

Calling Brilliant for an answer -- infinite hold... sent an email, no response. sending complaint to the PUC. "
— Buyer Beware from Hurst
April 13th, 2018
" During the year of service contracted, I had no issues. Bills arrived, they were promptly paid and never heard anything good or bad from them. After the end of the contract and paying my final bill is when I received a letter accusing me of non-payment, breach of contract and threatening with all sorts of legal actions. I sent them my Proof of Payment issued by the Bank for this $7 payment sent almost a month ago, and expect to clear this up promptly.
They just guaranteed a non-returning customer with their attitude. "
— Disappointing Service from Coppell
March 2nd, 2018
" Signed up few years back - once the contract expires they don't follow up - as their out of contract price is way higher. Even the contract price is much higher than other energy providers. besides their cancellation fee is also steep.
All in all you end up paying twice for the electricity "
— soms from Irving
August 17th, 2017
" I was a customer of Brilliant Energy for many many years and mistakenly paid a bill using a previous months invoice. The difference in the previous months payment was a mere few dollars. I then get a Notice of Disconnect giving me 10 days to send a few dollars (less than a dozen dollars) to them immediately.
I was furious and called Brilliant energy attempting to work into a supervisor stating that that less than a dozen dollars underpayment does not constitute a disconnect! After 4 phone calls, this amounted to "Pay up or else".
Luckily my contract was about to expired and thus changed to another electric company.
Oh yeah, then I get a "lawyering up" letter in the mail stating that Brilliant Energy has the right to disconnect for ANY amount of underpayment.
Avoid Brilliant Energy Company at all costs if you don't wish to be treated like me. "
— Very Very Unhappily Outta There! from Aledo
July 15th, 2017
Mis-information from Customer Service
" I signed with another provider, thinking my 1 year contract had expired, but I was on a 2 year agreement. So they dinged me for a $200 early termination. When I called CS, the young lady I spoke to told me they would wave the termination fee and put me back into my old agreement if I could come back to Brilliant.

My new provider's termination fee was less, so I called back to Brilliant CS to switch back. This different CS Rep. advised me that they would have to put me into a new agreement, and MAYBE give me my $200 fee back.

After 4-5 years with Brilliant they didn't seem to care whether I stayed with them or not. I wouldn't go back if they offered me free service (well, maybe if it was free)!! They gave up a potential of $1500+ per year for many future years to keep $200 and having an ex-customer telling everyone. Not a to run a business! "
— Mis-leading Customer Service Information from Cypress
June 26th, 2017
Zero Complaints - Happy with service
" I was with Reliant Energy for many years. Each year, I check powertochoose.org and saw the very low rates Brilliant Energy was offering. I signed up for the "Electric Plan G" back in January. Low rates were incredible. Very easy process to sign up on the web. I had a few questions, so I emailed their customer support. I received a response in less than 30 min from Nadia. Great!!

Bill payment very easy thru their website.

Overall, i have zero complaints. Happy with service so far "
— Richard from Round Rock
April 10th, 2017
" I've had several occasions to call Brilliant Energy. Every time I call, I get courteous treatment and knowledgeable information. I'm in my second year with Brilliant, and my bills are quite reasonable compared to other rates in today's economy. "
— Sylvia from Irving
September 17th, 2016
" I've been with Brilliant Energy for a few years. It started out well but has declined the last 2 years. Be careful to keep up with your contract date for renewing or leaving their plans. I had to call Customer Service to find out why my bill was so high and was informed that the contract had ended and they placed me in the highest rate plan they had at the time. I switched out of this but there was no consideration of my long standing to reduce the current bill. Jump to the present and I've switched providers to soon. I'm less than 30 days from contract termination and now have a 200.00 early termination fee. You have to terminate within 15 days of the renewal. Several lessons learned.. "
— Dan Boynton from Rowlett
May 24th, 2016
" I was on paperless billing and then got changed on my rate and had to call back for a credit if I resigned up. I was told I would receive a credit and they would adjust the current bill so I would get the new rate instead of the triple rate they were charging me. My bill for that month was almost 300 and on the battery it was 80 I never got the credit and spent almost an hour on the phone to be told that I wasn't getting a credit it was just an adjustment when I had specifically asked if it was going to credit me back for the high bill the company denied this and never gave me my credit "
— Tye Howard from Dallas
March 8th, 2016
" I have had multiple issues with the customer service with Brilliant. The most recent being that they charged me a $200 cancellation fee, even though they were the ones that sent me multiple messages to renew my contact. When I decided not to (because of price, as well as customer service), they charged my account, called me, then told me they would try to work something out. I guess "work something out" meant still charging me the cancellation fee. I had no intention of cancelling my contract early, but their emails implied it was time for my contract to expire, what they noted in fine print is that I could renew with them 45 days early, but not start another contract. This is not the first poor customer service experience I have had with this company. I would be careful with this company and read the fine print, they will not be upfront with you regarding fees and policy. "
— Sarah from Waco
October 14th, 2015
" I switched to using them and have been with them almost 2 years. I have been happy with them, rates are up front and I have had no issues with extra hidden fees. This is the 3rd electric company I have used in the past 6 years, and they all have been fine, it comes down to the money and terms. From the time I sent many inquiries about signing up with them before doing so, throughout my time with them, customer service has always been helpful and friendly. My renewal is up next month, so as before I shop around at each renewal period for best rates. If the price is right I would stay with them. "
— Monica from Pflugerville
October 12th, 2015
" I moved from a 3bedroom house with a thermostat that stayed on 75 to a 1 bedroom home with a thermostat at the same rate. My bill went from $60 to $230. I tried to get an explanation as to why this is happening and the only answer provided is "it's summer". Well yeah, almost everyday is summer in Texas.
SO being that the bill was EXTREMELY high, I asked for a payment arrangement and was told that they would give me three days to pay the full amount. I guess electric companies just don't like to work with you anymore . "
— Dymon from Killeen
October 1st, 2015
" They put all sorts of hidden fees on your bill and when you ask about them they apologize and refund you BUT then do it AGAIN the next month. When my contract was up I was expecting my deposit back ohhh was I wrong. After fighting with them and having to provide proof of the deposit I finally got a check in the mail two months later. When I called to check on the status of my check in those two months I asked why it was not refunded on my last bill?? The person told me it was not their policy to refund a deposit if the customer does not ask for it!!!!! Are you kidding me, please do not do business with this company. "
— Eva from Cypress
March 12th, 2015
" I continue to have a fantastic experience with brilliant energy! Great customer service!! "
— Isabel from Houston
February 19th, 2015
Cheating people out of early termination
" I have recently switched commercial energy companies upon doing so I terminated my contract with Brilliant Energy. By doing so I received and excessive cancellation bill. No where in my contract that I was given by this company did it state an outrageous amount of 1500$ to cancel my contract. I have also numerously asked them to provide proof of this in my contract and they have failed to do so. Any commercial accounts that have experienced this, I would appreciate your input.

Pebbles Investment LLC, Liquor Til 9
Katy, TX "
— Pebbles from Katy
October 28th, 2014
Brilliant Energy Not So Brilliant - Unacceptable Customer Service
" On Septmber 14, 2014, I signed up for 8.1 cents/kwh service with Brilliant Energy for a service start date of October 23, 2014. I chose them because they had a 4-5 star rating on PowerToChoose.org. When I received my welcome letter from them on October 19th, The welcome letter stated my kwh cost was 9.1 cents/kwh and not 8.1. After being on hold for 15 minutes, the young lady told me I signed up for a different plan than I signed up for. I tried explaining that the information she had was incorrect. When I asked her if this could be corrected, especially considering my service hadn't even been started yet, she said that because I had exceeded their 3 day period of change and because their prices had increased since that time, they were not able to take me down to the lower rate. I spoke with a supervisor and got the same story.

Very very poor customer service, even before my service was started. I'm now stuck with the higher price for 12 months.

Stay away the Brilliant Light Carol Ann. They're not what they appear. "
— Jim Johnston from Dallas
October 21st, 2014
Brilliant Energy maybe one of your best bets....
" Why aren't Texas consumers mad as hell and not gonna take it anymore? Contact the Texas PUC and ERCOT and tell them you have had ENOUGH of the non-standard pricing that Texas law allows electric providers to get away with. Some charge the $3.05/mo. smart meter charge EXTRA and ALL electric providers are allowed to charge ANY MONTHLY SERVICE FEE they wish. Some are charging $14.99/month for WHAT?....its all pure profit. Then, when using ERCOT's powertochoose.org website, NOTHING IS STANDARD. EVERY EFL(electric facts list) is different.....the price quoted for 1000kwhr per month is NOT what you are gonna pay after all the add on fees....RIDICULOUS...call/email the Texas PUC and complain...PLEASE. STOP THIS MADNESS. Remember when you were REGULATED and never had to sift through all these contracts just to get electricity? COME ON..START COMPLAINING...send email to your state representatives!!
BrilliantEnergy is one of the better providers out there, but maybe not THE best. My contract expired and they only raised my cost/Kwh by 15%...most willl raise it more than 100%. Brilliant may not be the lowest and they do charge the $3.05 EXTRA and a $10.99/mo if less than 1000Kwhr is used, but they are ok.
WHY are Texans allowing the PUC to raise the normal cost of a MW of power from $35/MW to $9000/Kwhr? This is insane. The PUC says it needs the cap to be higher to encourage power plant building and then in the same breath they let the Electric Power Providers charge you an extra $11/mo because you did not use enough power!!!! What the hell is going on here? The State of Texas does NOT have a law in place forcing the power providers to BUY BACK excess power from self generators, like homes with solar or wind generation..........START COMPLAINING!!!!! STOP THIS MADNESS!!! "
— Captain from Houston
June 11th, 2014