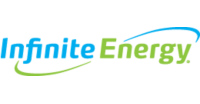 PUCT# : 10196
Lies and I'm disappointed ...
" They are the best when you are a new customer at their low rate but once you sign a contract (because you want to be loyal) it's over! They will increase your usage and you can't figure out why. You get your crazy high bill; yet, you can't see the invoice detail. You are still baffled and confused, so you start doing dishes by hand, not using your dryer, cutting the wash down and turning off the AC. I never use light but I started leaving the couple lamps off. Turning tv's off and unplugging anything that might be adding this unusual increase in usage.
You call, they always blame the AC and summer yet I am consistent from year to year and month to month. One person with same habits.
One bedroom 900 as ft apt and my bill usage was 1600 kilowatts. The highest it's ever been was one summer when my dog was dying and I was doing her bedding a lot so it was 1400 klw.
When I first moved in and I had to wash all my linens, blankets and clothes it wasn't 1600 klw. it was 1275klw in June in Texas same month as now and it's all the sudden 1600 klw.
I bragged to everyone and I'm in real estate. I will now make sure to tell everyone NO now.
They want me to pay $200ish to terminate and $200ish for the ring doorbell I could easily return as it's still in the box.
I loathe these people for lying. I asked her how much my biggest bill would be at my highest usage at the new rate she said; it shouldn't be more then $125ish my bill is over $165. I'm cancelling services because I don't trust them and I don't want to think about them ripping me off every month. I'll take the hit before I let them rip me off every month with lies about my usage! "
— Julie from Plano
July 7th, 2020
" I am new to reside in Texas and Ed with Infinity Energy made my experience and the signing up process very easy. He was helpful, patient, competent and kind. Thank you! "
— Patient and Competent from Galveston
March 6th, 2020
" So Far the costumer service has been amazing. Sarah was very helpful and explained everything very clearly and promptly. You can tell she has a ton of respect for their company and their clients. "
— Sarah from Fort Worth
February 27th, 2020
Great customer service experience
" I called to inquire about what Infinite Energy offered and was pleasantly surprised at the reasonable rates but more specifically the young lady Suzanne at the Customer Experience Department. She was so helpful providing all the information I needed. I will be reviewing my annual kwh usage and then moving my service to Infinite Energy within the week. Thanks Suzanne for all your help! "
— Sharon Cooper from Joshua
January 3rd, 2020
Transfer of Service/Customer Service
" I had a great experience with Laura yesterday. She was able to get my services switched from my apartment to my new house with no troubles. She was very informative when going through my new plan, and let me know everything there was to know. She was very helpful throughout the whole process, and made it very very easy. This is the main reason that I continue my service with Infinite Energy, the customer service/process is simple, and not to mention they have GREAT rates! "
— Nick from Bedford
December 19th, 2019
Do not ever use this company!!!
" I did purchase their tricky plan last year and end up paying around $500 per month for my 2 bedroom apartment. Tried to cancel or change the plan and find out it is better to keep the plan since cancellation fee and other things are too high. Customer service is unhelpful, instead of finding the solution, they will try to explain the plan everytime. Worst company. You can not find their google review since google hides it for advertising google product on infiniteenergy.com website. WORST... "
— Marat from Irving
November 12th, 2019
Worst company ever! Do not use them. They still your deposit!!!
" Watch out! They steal your money! I terminated my contract with them in July and they were not able to repay my deposit since then. It is now mid November. "
— Kristof Kutasi from Houston
November 11th, 2019
Great customer service, no gimmicks!
" Read the info sheets carefully but the reps on the phone usually guide me to the plan I preselected or have insights to improve my bill. I've had 3 different plans with them and it's been great! "
— Alex J from Houston
September 18th, 2019
" Dustin was probably the best customer service agent I've spoken with in many years; friendly, efficient, and knowledgeable. What more can you ask. It's hard to rate "Billing" as I am a brand new customer, but the "Management" of my accounts online is very easy. "
— JS from Sherman
September 9th, 2019
" Just renewed with Infinite Energy. Great Customer Service with Renesto and Alan - they are both AWESOME!. They both took time to find me the right plan for my usage. I love the fact that there are no hidden fees and the weekly reports are great help! I recommend to family and friends. "
— Robin from Houston
August 23rd, 2019
" Great service "
— Satish from Houston
April 27th, 2019
" Pleasant experience "
— Timothy Majero from McKinney
April 25th, 2019
Change plans as needed, IE has been best
" Good service online and on phone. Great plan for my usage. Energy Facts Label are clear. Sometimes people complain about electric company bec they didn't read the plan details & look at their usage pattern. Bill easy to read & on time. Good android app. "
— Greg Gee from Waco
March 20th, 2019
duplicitous - really poor admin for rate contracts
" I was their customer for more than a year and at their solicitation I re-upped for a better rate contract which they never recordsd. They continued to charge me at the maximum rate - since I pay my bills months in advance due to travel - I didnt realize I was paying 30% premium. I called them and they still didnt fix it. So I changed providers. Suddenly they decided I owed a final bill of 260+ dollars. So I paid it just to be done. Now I have another email - saying I owe another final amount claiming I only made a partial payment. However I paid exactly what they said I owed. And now they want more. They will take advantage of any customer in any way they can. "
— Judith Blanchard from Houston
January 28th, 2019
" These people have it together. They are quick to respond, confirm and assist. If there is a problem, you actually get to talk to a live person. I would highly recommend them. "
— Custom Corporates from Katy
December 14th, 2018
" We only needed a very short contract at a good rate. Infinite Energy had just what we needed! "
— Mangomom from Arlington
October 15th, 2018
Ordering from Infinite Energy
" As I was approaching the end of the contract I had with Star-Tex Power (Constellation), I approached IE because they offered a fixed low price for a lengthy period of time. On or about August 9, 2018, I called to enroll with them and asked for a start date of August 24 so as not to incur any charges from exiting too soon from STP. I was assured that would be done. At 4:00 p.m. that afternoon I received an email from IE thanking me for choosing them and informing me that I was already enrolled. When I contacted IE again, they informed me that their system automatically selects "first available." When I informed them that I was explicitly told that my service with them would not begin until August 24 (which they confirmed from their own record of the conversation), they had to begin a rather convoluted process of switching me back to STP for approximately two weeks and then reestablishing my service with them. In my opinion, this was completely unnecessary and should have been handled in a more conscientious way. "
— Randall Robinson from Lake Jackson
October 9th, 2018
The worse energy company in texas, this is the rip-off company
" The company rips off consumers by tripling their charges without any notice about their charges. I highly recommend NOT to deal with this company or get any services from them. "
— Haitham from Cypress
September 12th, 2018
Multi year customer who got tricked into poor renewal
" Plan expired in July 2018. Selected new proffered plan with "9.2 kWh" for a 12 month term...Lo and behold when we got first bill turns out the rate was for "1000 kWh"...After that costs skyrocketed doubling bill (from $360/month to almost $800 for same number of kWh). Not acceptable. We are heading for a showdown somewhere, PUC maybe? We shall see "
— Mr. Terry Combs Ms. Linda Allen from Tyler
August 16th, 2018
" I was a customer for 5 minutes. No mention of a $250 deposit was made until after I enrolled in one of their plans. They refused to waive the deposit, despite my 750+ credit score with a $70k/yr income. This was for a $48/month electric plan for a small single-person 1,300 sq. home with no mortgage. Absolutely ridiculous. Their customer service reps had no desire to work with me at all, having a "take it or leave it" attitude when I called to either waive the deposit or pay the plan in advance. Thankfully, there is competition out there for utility service, and I did "leave it." "
— Rob from Crowley
August 16th, 2018