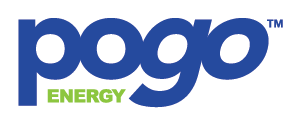 PUCT# :
" I had to cancel my order after one day which left a balance of 83.00 dollars haven't receive my refund it's been over ten days, I have spoken to 4 different agents and a supervisor. I was told my money would be posted within 24 to 48hrs still no money again the run around. I called again today what a coincidence the manager and supervisor can't talk. They have on there website refund in 10 days obviously that's a lie and the folks I been talking to are liers too. Could someone tell me who I can talk to to get my money they had no problem taking it. This has been a awful experience and I wouldn't recommend this place to anyone. "
— Alicia from Arlington
July 16th, 2020
" This company sometimes take 10$ a day. I know Im not using that much energy I dont recommend this company to my worst enemy I will be switching here soon "
— Dissatisfied customer from Dallas
February 11th, 2020
" I thought this was a good company. Yes, they can turn your lights on within a few hours, but the price is ridiculous. My average daily cost was 7.00! I do not recommend this company. "
— Ann from Fort Worth
January 8th, 2020
" It's great company "
— Pogo from Corpus Christi
November 23rd, 2019
Just pay the deposit for a real electric company
" This prepaid electric company is a rip off. You basically pay for your electricity twice. Pogo charge a fee for their service then charge you again for the actual electricity you use. In the end you will pay way more. I don't know how they have all these positive reviews but they have to be fake. "
— Natasha from Lancaster
November 7th, 2019
" Started out good for 4-5 days and has steadily gotten higher and higher very seldom home always at work, only thing plugged in is a lamp and refrigerator turned main breaker off for 2 days and still said I was using almost 300 kWh no way in hell this company is a joke they must have paid for the 5 star reviews "
— J brown from Lufkin
August 25th, 2019
" Nice to find a Green energy electricity company. "
— SAY from Houston
August 22nd, 2019
Not worth doing business with this company
" Customer service was horrible. I called to simply get more information about energy plans and the agent was being really rude. I asked to be transferred to someone in charge and the agent hung up on me. I called a few times and was unable to get the help I needed. Dont waste your time. "
— J from Killeen
August 20th, 2019
" Started an account with pogo on the 7th of may never moved into the apartment cancelled electricity on the 7th. Had paid 30 dollars and was told I would be reimbursed the 30 dollars in 10 days. Just received my refund and it was 5.94. What a rip off. I will never use them or recommend them. "
— Maisie Miller from Wichita Falls
May 24th, 2019
" I was so grateful for the chance to receive electricity with poor credit. Your customer care team is FANTASTIC! So kind-hearted and welll-informed. I am in the process of rebuilding, and it began great.. w/ just a $20 deposit I was off and enjoying the rates. BUT then out of NOWHERE the price went up and up and up and up.. it is just myself and my 6 yr old. We live very modestly... No television, no electronics .. except charging his tablet.. I didnt even wash clothes as the price climbed with each daily text. We stayed in the dark as the price climbed each day.. and just the refrigerator plugged in for food. WHAT A NIGHTMARE!!!

THANK GOD a family member blessed us with a deposit for Direct Energy. Direct Energy offered a special deposit price and I RAN FROM YOUR SERVICES as quickly as I could. My heartbreaks for people unable to get from under your web of price gauging. I am sure in the next few years the government will eventually shut down operations like yours.

May God have mercy on your company owners that take advantage of people in difficult financial situations using a service like electricity as bait.
"
— Elle Brown from Katy
March 15th, 2019
" Awesome "
— Perfect from Athens
March 5th, 2019
" Pogo is the choice i chosen for my electricity company. I love that they update you and you habe easy access to add money to your account... Pogo just make paying bills alot more easier
"
— Lynika George from Houston
January 30th, 2019
" I love Pogo!!! "
— Kendrea Blanchard from Fort Worth
January 24th, 2019
" Best easy and go electricity. Conveniently pay as you go. Great way to save "
— lsandles from Houston
January 21st, 2019
" Great love it "
— Pogo rocks from Killeen
January 19th, 2019
The encredible pogo energy service!!!
" My experience with pogo energy is AWESOME!!!! "
— Pogo energy from Victoria
January 18th, 2019
" You can put money down as much as you want "
— Deborah from Temple
January 17th, 2019
" I've had nothing but a excellent experience rates communication skills customer service every aspect you guys cover with excellence im never leaving "
— Darius Herndon from Dallas
January 17th, 2019