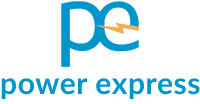 PUCT# : 10161
" Excellent "
— Denis from Hewitt
May 29th, 2018
" So far so good "
— Pravin Shah from Irving
May 28th, 2018
" all good! "
— Mike from Damon
May 21st, 2018
" Every experience has been handled with utmost courtesy and professionalism. I would highly recommend Power Express. "
— Renee Balke from Houston
May 11th, 2018
" sounds a little open ended however I have no complaints or concerns. The few times I've had to make contact were met with promptness and courteous people "
— dodd from Fort Worth
May 10th, 2018
Outstanding service in all areas
" I have two different homes whose service is provided by Power Express. Their people service is great. I do have recurring problems with their web site; it never lets me sign-in, but the "quick pay my bill" button always works despite my having been unable to log-on. I don't get that, either I'm me or I'm not... "
— Steve from Kingwood
May 6th, 2018
" I had the pleasure of speaking with Asia while setting up a new account. She was very pleasant and helpful, proving an excellent first impression with the company. "
— Raelene Ramirez from Harker Heights
April 30th, 2018
So happy we switched to you guys!
" We switched through energy ogre and are happy to have a cheaper bill! Would recommend yall for sure! "
— Ashley from Rockwall
April 28th, 2018
" We opened an account and ordered service three days before we moved into our new condo. They never hooked up service and our power was cut off on a Saturday morning. Called customer service and received a recording that the office was closed until Monday. We immediately called TXU and had service within a half hour. They are more expensive but we learned the valuable lesson that you get what you pay for. "
— Steve from Lake Dallas
April 28th, 2018
Nicest and patient customer representative ever.
" Dug was absolutely the nicest and most helpful person that I have spoken to with any power company. I was setting up two accounts today, and he was wonderful. I have an account in 75109 and 75061Thank you for having such a representative. "
— N Bauer from Irving
April 24th, 2018
" Switching from old electric company to Power Express. There were so many questions I had and Asia from Power Express was more than willing to help. She did so with a sense of humor, confidence and above all patience Her knowledge was infectious and refreshing! "
— Belinda Rivera from Sugar Land
April 23rd, 2018
" It was great "
— paul from Baytown
April 22nd, 2018
moving to a pre-owned house, we will see if we have electricity
" For our particular situation, Power Express came out on top when using texaspowerguide.com. Signed up via Power To Choose. Online sign-up relatively easy, but had to call customer service to get a couple of questions answered.... customer rep polite but terse. Got confirmation email quickly after signup saying "You're all set". But a bit later (while we were out signing up other utilities) received another email from customer service that they could not confirm my identity and needed a picture ID. and a while later (still away from email) received 2 other emails one saying problem solved and the other saying that since I had not responded they were "closing the ticket". Sent a picture of drivers license and tried to call customer service to ascertain what was what, but they are closed after 6PM and on weekends.
With all the confusion, we will have to wait and see if we really did get signed up with Power Express at our new address. "
— RC H. from Manvel
March 17th, 2018
" I have only had Power express for a couple of months but we are happy with the service, the plan and the price. It's so nice to have a choice. "
— Jim S from Mission
March 16th, 2018
" starting service was easy thanks to customer service agent. "
— James from Harlingen
March 6th, 2018
" No hold time.. It freaked me out how fast they picked up the call. Here I was waiting for the elevator music but nope. A great well spoken agent that answered all my questions! "
— Manny from Austin
February 27th, 2018
" Im hoping the price is what it says it will be. After chatting with Crista yesterday she assured me that their monthly estimate quotes on their page are very accurate which prompted me to switch to Power Express. I really hope it is because I am tired of paying $400 a month with CPL. "
— MV from San Benito
February 20th, 2018
Remarkable customer service.
" Every time I call power express each rep is professional, courteous and resolves my issue. No passing the buck. "
— Cynthia from Allen
February 12th, 2018
" Why do I have to pay a $5 surcharge because I do not allow you access to my Bank Account???
The day I received my email bill I immediately to go to my bank account the same day and did an electronic transfer. Why am I paying a surcharge when I transfer your money within 24 hours of receiving your bill?. "
— BILLING from Sugar Land
February 12th, 2018
" My husband and I have been using Truecost.com for years. We regularly shop our rates to make sure we are saving the most money on our electricity. I would say that by far Power-Express has been the easiest supplier we have chosen yet! We will not have power turned on at our new home until next week however, we anticipate that it will be as seamless of a process as signing up has.
"
— Amber from Houston
February 12th, 2018