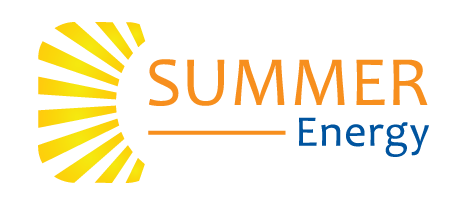 PUCT# :
Double charging disabled veteran for two plan rates during plan renewal months and higher fees than contract states.
" My contract was about to expire. I requested the lowest rate for a disabled, unemployed vet. Summer Energy quoted me a plan that was close to my current rate but still higher, and I agreed. They failed to explain that my rate would now be flexible due to TDU pass-through fees that fluctuate vs. the flat-rate plan I had always had.

When I noticed the increase of $150 on this month's bill, I started crunching numbers.

I immediately emailed Summer and was responded to informing me of the fee and how it was valid, per contract.

I called Summer's fabulous fraudsters and spoke with customer service rep 1, who smugly told me I should understand energy terminology prior to agreeing to verbal contracts. Furthermore, the charges are valid. He said he could pull the audio recording to review. I asked to hear it for myself, and he said that's not possible. Only Summer can listen to it. However, be assured it's correct. REALLY?!?

Next, I called back after viewing my contract in detail and learning all the terminology. I explained to the customer service rep 2 that the charges do not reflect the contract. The rate I was charged was 12.9 cents per kilowatt, not 9.1 cents that we agreed to. She told me I was wrong and refused to use her calculator to check the calculations. I questioned her ability to do simple math, and she said I dont have to check it because we have accounting people that will do it. "It's not my job." When I asked to speak with the accounting/billing department, I was told no. She assured me the charges were correct. I questioned the bill stating I wanted an itemized bill since I was being charged for two contract rates and want a statement that shows the break down for both set of days and usage. She told me they do not have to itemize the bill and could use an average. When I questioned how the average is calculated, she couldn't explain any reasoning that matched my current $530 bill with in reason. She just went on and on with the bill is higher because you used more electricity from last month, which has nothing to do with charging me TDU pass-through charges and the fixed-rate and fees. Nothing but excuses due to being ignorant and using traditional reflecting tactics to allude questioning customers. Deceptive practices are highly unlawful and should be reported to the state.

Next, I called to speak with the supervisor. This took about 25 minutes of holding. Finally, I found someone who could do simple math calculations and listened. He looked at the bill and understood the problem immediately. The oversight was a known issue that was already addressed with staff that same day via email. He was very apologetic and assured me he would have accounting resolve the issue and credit the account.

Check your bills, people! If I hadn't called, I would be out over $150. It makes me wonder how many people are overlooking this each time they re-sign an annual contract.

Once my contract is up, we will be parting ways! Nothing worse than being taken advantage of in the middle of a pandemic. Shame on you!

Your loyal customer,

Karen

PS- I hope Summer Energy gives the supervisor a raise. He was on point with his ability to calm the Karen! "
— Karen Guerrero from Richmond
July 18th, 2020
Customer Service is a Joke - Read other reviews
" just check out their reviews, 46% 1 star ratings should tell you everything you need to know. Pricing is decent up front, then they fee you to death.

I had an issue almost immediately with them denying my Letter of Credit to waive deposit even though I had been with my previous provider for 2+ years with no incident. I have never missed a bill payment but for them to charge a $450 deposit, that will "only be returned as a statement credit" is ridiculous. I basically had to pay for 4-6 months of service up front.

Worst company ever, stay away! Check out TriEagle Energy, TXU, or someone else, anyone else! "
— John from Georgetown
May 29th, 2020
unethical business practices
" Prices were fair; customer service was polite; overall policies are unethical. We canceled due to moving out of our suite; the form was completed incorrectly by me and Summer Energy; even though we both made a mistake I was required to pay in full for 2 months of power that shouldn't have been in my name. It's par for big companies; it's hard to find good ethics anymore, consumers we have no rights. "
— Windrose Chiropractic from Spring
March 19th, 2020
" teaser rate to hook you and then they fee you to death.....look at their earnings and you will see they make tons on all their fees. Even after 8 years in business they still are losing money? How are they even around? "
— crazy no more! from Houston
August 16th, 2019
Decent, but nothing extraordinary
" Good rates to start almost 3 years ago, but in the last 12-14 months I have seen my rate increase by more than 40% with no explanation. Even with their newest renewal options being lower than their rates 3 months ago, it is still a 35% increase in the last 12 months with is ridiculous. I'm going to call and see if they will offer me a rate closer to a year ago before I switch companies as I have already found several in my market that will beat them by almost 25% on average charges on both a 12 and 24 month lock in rate. "
— Medium Sized home owner from Copperas Cove
November 20th, 2018
Utterly incompetent Billing that only exists to generate fees.
" I used online bill pay, like I have with every other company I deal with, and Summer Energy "says" that they didn't receive my money. Every other company will waive fees if there is a mistake, but of course they loaded me up with fees instantly, and generated disconnect notices. I would look for a more reputable company. "
— Dan from Stafford
March 5th, 2018
" Great rates! Nice people! Terms are clearly stated! "
— Ila from Spring
October 16th, 2017
Mysteriously late arriving bill
" My bill arrived 8 days after their bill date but only 7 days before the bill was due. My only option was to pay the bill online and pay their 3.99 processing fee. I called customer service to find out what the problem was and was met with a not their problem attitude and told if the bill was late I would be charged a 10% late fee and it if was 15 days late, I would be served a termination notice. I assured the lady I wasnt planning to be late but was trying to figure out why it took 8 days to get their bill. No response!! I will not be renewing with them. "
— Frustrated!! from North Richland Hills
October 12th, 2017
" BEWARE OF SUMMER ENERGY ELECTRIC COMPANY, they are by far the worst electricity provider, I don't see how they are even still in business...A moving company recommended them to me, so I guess they are all in it together, but Summer Energy jacks up your bill with hidden fees, disconnect your services before you are even 15 days past due without sending a disonnect notice even if you have never been late on your bill previously (but of course they say the did after 3 days past due), and the customer service is horrible on top of all that! Summer Energy does not value their reputable customers at all. "
— Dissatisfied Customer from Irving
April 3rd, 2017
Excellent company with great customer service
" These people have been wonderful to us and their rates could not be beat. Since we conserve on our utilities, we rarely go over the 500 kWh per month and they have never charged us that extra fee for not using enough electricity.

We have been with them 3 years and I am about to renew for another year. "
— Marilyn Z from Frisco
June 6th, 2016
" They sent me a letter saying they were changing the terms of service. They were adding processing fees to pay your bill. The letter said if this is not acceptable you may terminate the contract with no early termination fee if done within 14 Days. I called to verify the letter and informed them I would be terminating the contract. I changed to a different company in less than 14 days but still got a bill for a $200 early termination fee. "
— Edwin Lomax from Pasadena
June 1st, 2016
" Customer Service was OK, but they have so many hidden fees its ridiculous, there a rip off, I switched to amigo energy and my bill was cut in half, actually more than half, all the good ratings must be from their employees. "
— JJ from Sugar Land
March 30th, 2016
" I was on hold for 13 minutes before I spoke with a service rep who could NOT help me. Vastly understaffed customer service center.

They charge $1.99 to use a credit card to pay your bill.

The payment due date changes almost every month.

Not customer friendly.

I will change my electric provider as soon as my current contract expires.

"
— John from Dallas
October 26th, 2015
" I have had several other companies and Summer beats them in everything. Great pricing, great and super friendly customer service. Its a company that wants to have their customers happy. I will never switch any where else. I have recommended several friends and family to them and they have all been happy as well.
"
— Vanessa A. from Houston
August 18th, 2015
Hidden Fees; Terrible Service
" I signed up for Summer Energy under the understanding that they had no minimum usage fees. Not the case.

I am enrolled in auto pay, so the payment is automatically drafted from my bank account each month. For several months in the Fall they mailed me disconnect notices, then charged my account for the notice. The problem is I had paid each bill on time. They said that because they warned me that it would be disconnected if I didn't pay, I had to pay for the notice fees.

Their customer service is awful. They are lazy and don't try to help you. I was told multiple times that my account would be credited and prices would be fixed after they raised our rate in the middle of our plan. They admitted a mistake on their part - that's fine, things happen. It took me 4 charges and almost 2 weeks to get them to set the price back correctly. I was told since this was on their end and I had been asking for 2 weeks prior to bill due date that they would not charge late fees. When I paid my bill there was a late fee.

The bottom line is, if you value customer service and don't want to fight tooth and nail for the plan you signed up for, do not sign with Summer Energy! I was excited about a low rate and that simply didn't happen. Our bills are consistently $200+ and we live in a second floor 2 bedroom apartment. "
— K from Addison
July 20th, 2015
Mails Bills Out Late Than Charges You a Transaction Fee for Electronic Payment
" My July bill has an invoice date of July 2 and a due date of July 20. Unfortunately, I did not actually receive the bill in the mail until today, July 14, which is only three business days before the due date. Summer Energy's bill states that I should allow 7 to 10 days for receipt and processing of payments sent by mail. I wanted to make sure my payment would be received on time, so I immediately called Summer Energy's customer service line to pay the bill over the phone. Today, July 14, I was told that I could pay over the phone or over the internet, but there would be a electronic payment transaction fee of $1.99 or 1% of the amount of the bill. I explained that the bill had arrived at my house late, and it did not seem fair that I should be charged a transaction fee when I was doing an electronic payment to make sure that a bill that was received late would still be paid on time. The representative, Mary, reading carefully from her script, said the electronic payment transaction fee cannot be waived under any circumstances. She was both adamant and condescending.

What should we think about a company like Summer Energy that would choose to lose a reliable customer (who always pays his bill on time!) in order to collect a one-time $2 transaction fee?

Of course, I will make sure this bill gets paid on time, whether or not I have to pay the stupid $2 transaction fee. But my contract expires in two months, and I will not renew with a company that thinks my business is worth less than $2. "
— Herman Jacobs from Houston
July 14th, 2015
" I used this company for nearly two years, and have had a lot of trouble with them. For most of the time everything ran smoothly, and I had a great contract price. Then in March 2014 I an issue where their online bill pay system acted like it took the payment, but didn't. I input the payment with my saved information on the webpage, and got a confirmation. While I was on vacation they shut off my power! They said that the payment returned, but there was money in my bank account. So I called my bank, and they verified that the transaction had never even gotten to them, so any error was on the end of Summer Energy. Even after verifying this, I still had to call back several time to get all the fees taken off. They refused to let me speak with a manager and had the audacity to tell me that they would never take any fees off my account again, like it was my fault!
In December 2014 they double charged my account when I made my online payment for my November bill. I let this slide since they are so hard to work with, and my bill was only $30 because I was in the process of moving, and was only at the residence half the time.
I was finished moving out in December, but was busy and didn't cancel until the beginning of January. The man I spoke with said he would close out the account and email me my final statement.
Today on January 29, 2015. I get a notice in the mail saying they are disconnecting my service for nonpayment! When I called, they said the account had not been closed, and there were no notes indicating that I had requested it to be closed! The person I spoke with said she would look into it, but my expectations at this point are very poor. "
— Jessica from Tyler
January 29th, 2015
" This was the worst service i have ever had. They cashed a check and then made me pay with a credit card and every month this would happened and sent me a bill and the bottom said do not pay this is not a bill and also made me stop payment and then sent me a disconnection every month and i would have to explain my story all over again and i had it set up where they would take it out my bank every month and nope they didn't do it "
— senior citizen from La Feria
December 11th, 2014
Great company to be with!!!
" I signed up with this company about a year ago, after several of months with company and no issues or surprises with my bill, referred it to my mother in law whom she is extremely satisfied with service. I would definitely encourage everyone to try it. One of the few electricity companies that is fair with prices, and excellent customer service. "
— Diego from Houston
September 21st, 2014
Great Service, Great prices!!!
" I have been using Summer Energy for my electricity at both my home and business for almost two years now and I could not be more satisfied. When calling in to set up my account I was actually able to speak to a human, unlike most companies who make you go through several recordings first. They also were able to get me 2 cents cheaper on my business energy rate! I would recommend them to anyone!!! "
— Josh Erickson from Houston
September 21st, 2014