Dishonest
| | | |
| --- | --- | --- |
| | Very misleading business practices. Unlike other providers they are not up front about all fees. We were quoted a kwh rate and it was very competitive. Once we started to get billed there were many line items added resulting in a 57% higher rate in total then what we were quoted. They can change these extra line item rates at any time so the base quoted kwh contract is meaningless. They quoted me thousands to end the contract. Stay away | |
| | |
| --- | --- |
| Plans & Pricing | |
| Order Experience | |
| Customer Service | |
| Account Management | |
| Likely to recommend | |
— Ryan G from Addison, TX on October 14th, 2020
This is not a power company, this is a paperwork company
| | | |
| --- | --- | --- |
| | I spent 2 weeks going in circles with this company trying to get power turned on. They kept asking me for documents about my home and then telling me the documents weren't sufficient so I would send more documents. I eventually gave up and went with a different company with a much higher rate, but at least they are a power company. | |
| | |
| --- | --- |
| Plans & Pricing | |
| Order Experience | |
| Customer Service | |
| Account Management | |
| Likely to recommend | |
— Jake from Tyler, TX on September 14th, 2020
Double charging disabled veteran for two plan rates during plan renewal months and higher fees than contract states.
My contract was about to expire. I requested the lowest rate for a disabled, unemployed vet. Summer Energy quoted me a plan that was close to my current rate but still higher, and I agreed. They failed to explain that my rate would now be flexible due to TDU pass-through fees that fluctuate vs. the flat-rate plan I had always had.

When I noticed the increase of $150 on this month's bill, I started crunching numbers.

I immediately emailed Summer and was responded to informing me of the fee and how it was valid, per contract.

I called Summer's fabulous fraudsters and spoke with customer service rep 1, who smugly told me I should understand energy terminology prior to agreeing to verbal contracts. Furthermore, the charges are valid. He said he could pull the audio recording to review. I asked to hear it for myself, and he said that's not possible. Only Summer can listen to it. However, be assured it's correct. REALLY?!?

Next, I called back after viewing my contract in detail and learning all the terminology. I explained to the customer service rep 2 that the charges do not reflect the contract. The rate I was charged was 12.9 cents per kilowatt, not 9.1 cents that we agreed to. She told me I was wrong and refused to use her calculator to check the calculations. I questioned her ability to do simple math, and she said I dont have to check it because we have accounting people that will do it. "It's not my job." When I asked to speak with the accounting/billing department, I was told no. She assured me the charges were correct. I questioned the bill stating I wanted an itemized bill since I was being charged for two contract rates and want a statement that shows the break down for both set of days and usage. She told me they do not have to itemize the bill and could use an average. When I questioned how the average is calculated, she couldn't explain any reasoning that matched my current $530 bill with in reason. She just went on and on with the bill is higher because you used more electricity from last month, which has nothing to do with charging me TDU pass-through charges and the fixed-rate and fees. Nothing but excuses due to being ignorant and using traditional reflecting tactics to allude questioning customers. Deceptive practices are highly unlawful and should be reported to the state.

Next, I called to speak with the supervisor. This took about 25 minutes of holding. Finally, I found someone who could do simple math calculations and listened. He looked at the bill and understood the problem immediately. The oversight was a known issue that was already addressed with staff that same day via email. He was very apologetic and assured me he would have accounting resolve the issue and credit the account.

Check your bills, people! If I hadn't called, I would be out over $150. It makes me wonder how many people are overlooking this each time they re-sign an annual contract.

Once my contract is up, we will be parting ways! Nothing worse than being taken advantage of in the middle of a pandemic. Shame on you!

Your loyal customer,

Karen

PS- I hope Summer Energy gives the supervisor a raise. He was on point with his ability to calm the Karen!
| | |
| --- | --- |
| Plans & Pricing | |
| Order Experience | |
| Customer Service | |
| Account Management | |
| Likely to recommend | |
— Karen Guerrero from Richmond, TX on July 18th, 2020
Customer Service is a Joke - Read other reviews
Just check out their reviews, 46% 1 star ratings should tell you everything you need to know. Pricing is decent up front, then they fee you to death.

I had an issue almost immediately with them denying my Letter of Credit to waive deposit even though I had been with my previous provider for 2+ years with no incident. I have never missed a bill payment but for them to charge a $450 deposit, that will "only be returned as a statement credit" is ridiculous. I basically had to pay for 4-6 months of service up front.

Worst company ever, stay away! Check out TriEagle Energy, TXU, or someone else, anyone else!
| | |
| --- | --- |
| Plans & Pricing | |
| Order Experience | |
| Customer Service | |
| Account Management | |
| Likely to recommend | |
— John from Taylor, TX on May 29th, 2020
Unethical business practices
| | | |
| --- | --- | --- |
| | Prices were fair; customer service was polite; overall policies are unethical. We canceled due to moving out of our suite; the form was completed incorrectly by me and Summer Energy; even though we both made a mistake I was required to pay in full for 2 months of power that shouldn't have been in my name. It's par for big companies; it's hard to find good ethics anymore, consumers we have no rights. | |
| | |
| --- | --- |
| Plans & Pricing | |
| Order Experience | |
| Customer Service | |
| Account Management | |
| Likely to recommend | |
— Windrose Chiropractic from Tomball, TX on March 19th, 2020
HORRIBLE STAY AWAY!!
| | | |
| --- | --- | --- |
| | Teaser rate to hook you and then they fee you to death.....look at their earnings and you will see they make tons on all their fees. Even after 8 years in business they still are losing money? How are they even around? | |
| | |
| --- | --- |
| Plans & Pricing | |
| Order Experience | |
| Customer Service | |
| Account Management | |
| Likely to recommend | |
— Crazy No More! from Houston, TX on August 16th, 2019
Decent, but nothing extraordinary
| | | |
| --- | --- | --- |
| | Good rates to start almost 3 years ago, but in the last 12-14 months I have seen my rate increase by more than 40% with no explanation. Even with their newest renewal options being lower than their rates 3 months ago, it is still a 35% increase in the last 12 months with is ridiculous. I'm going to call and see if they will offer me a rate closer to a year ago before I switch companies as I have already found several in my market that will beat them by almost 25% on average charges on both a 12 and 24 month lock in rate. | |
| | |
| --- | --- |
| Plans & Pricing | |
| Order Experience | |
| Customer Service | |
| Account Management | |
| Likely to recommend | |
— Medium Sized Home Owner from Copperas Cove, TX on November 20th, 2018
Utterly incompetent Billing that only exists to generate fees.
| | | |
| --- | --- | --- |
| | I used online bill pay, like I have with every other company I deal with, and Summer Energy "says" that they didn't receive my money. Every other company will waive fees if there is a mistake, but of course they loaded me up with fees instantly, and generated disconnect notices. I would look for a more reputable company. | |
| | |
| --- | --- |
| Plans & Pricing | |
| Order Experience | |
| Customer Service | |
| Account Management | |
| Likely to recommend | |
— Dan from Stafford, TX on March 5th, 2018
PERFECT COMPANY TO USE!!
| | | |
| --- | --- | --- |
| | Great rates! Nice people! Terms are clearly stated! | |
| | |
| --- | --- |
| Plans & Pricing | |
| Order Experience | |
| Customer Service | |
| Account Management | |
| Likely to recommend | |
— Ila from Spring, TX on October 16th, 2017
Mysteriously late arriving bill
| | | |
| --- | --- | --- |
| | My bill arrived 8 days after their bill date but only 7 days before the bill was due. My only option was to pay the bill online and pay their 3.99 processing fee. I called customer service to find out what the problem was and was met with a not their problem attitude and told if the bill was late I would be charged a 10% late fee and it if was 15 days late, I would be served a termination notice. I assured the lady I wasnt planning to be late but was trying to figure out why it took 8 days to get their bill. No response!! I will not be renewing with them. | |
| | |
| --- | --- |
| Plans & Pricing | |
| Order Experience | |
| Customer Service | |
| Account Management | |
| Likely to recommend | |
— Frustrated!! from North Richland Hills, TX on October 12th, 2017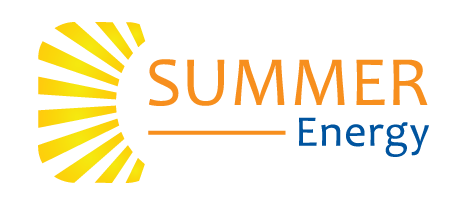 Reviews Overview
---
The best review categories for Summer Energy are their plans and pricing, rated at 2.3 out of 5, and the order experience, rated at 1.8 of 5.

1.6 / 5

Overall

2.3 / 5

Price, Plans and Promotions

1.8 / 5

Order Experience

1.3 / 5

Customer Service

1.4 / 5

Billing and Account Management

1.3 / 5

Likely to Recommend