TXU WILL CHEAT YOU IN EVERY WAY
| | | |
| --- | --- | --- |
| | THEY HAVE DOUBLE BILLED ME ON AUTO PAY FOR ALMOST A YEAR, AND THEN THEY OVERBILLED MY ELECTRICITY, RAISED MY RATES WITHOUT MY KNOWLEDGE THEN SENT ME A $661 FINAL BILL FOR TWO WEEKS! DO NOT USE THEM THEY ARE CROOKS. | |
| | |
| --- | --- |
| Plans & Pricing | |
| Order Experience | |
| Customer Service | |
| Account Management | |
| Likely to recommend | |
— REBECCA CALDWELL from Rockwall, TX on January 23rd, 2021
Run RUN RUN!!!
| | | |
| --- | --- | --- |
| | Buyer remorse big time...I have been with TXU for a short time my first bill was high and got a second bill for 159.00..I live alone and never had a bill that high...And I checked around to ask some friends and they also shared concerns with txu..there was a misunderstanding with my old electric company I had been with for 6 years...IF YOU HAVE A GOOD ELECTRIC COMPANY TAKE MY ADVICE AND STAY WITH THEM!!! I'm on some sort of plan for the month of December my electric is 50% off so they hit me with a high bill...SHAME ON YALL TXU..DURING A PANDEMIC!!! | |
| | |
| --- | --- |
| Plans & Pricing | |
| Order Experience | |
| Customer Service | |
| Account Management | |
| Likely to recommend | |
— Suzette Johnson from Fort Worth, TX on January 10th, 2021
Txu reports false info
| | | |
| --- | --- | --- |
| | Txu reports false info to the credit agencies. Bill is paid and when i disputed the account they report it as consumer disagrees versus reporting it as paid. FCRA AND FCA will be used in lawsuit against TXU. | |
| | |
| --- | --- |
| Plans & Pricing | |
| Order Experience | |
| Customer Service | |
| Account Management | |
| Likely to recommend | |
— M S from Temple, TX on January 2nd, 2021
NEVER AGAIN
I'm not a writer of bad reviews but Jesus Christ,

TXU has irked me to the core. I moved to Texas in 2019. The apartment complex I moved into required tenants to contract with TXU. Of course I went ahead and made an account and signed a simple electricity contract. The contract was for 1 year. Once my year long lease at this apartment complex was coming to an end, I decided I wanted to 1. move to a new apartment and 2. no longer be a TXU customer. At this point, the only reason I wanted to switch electricity providers was because TXU was quite pricy for no reason. I knew there were much better options.

Might I add, this was my first time living alone.

I made the assumption that my year long electricity contract was over, and I did not want to continue service, so my service was over. I'll take responsibility for this one, though. Was my mistake. I was supposed to call and actually cancel it.

My lease and electricity service ended at the end of July, 2019. As of July 2019 I was 100% paid off with TXU. Owed them nothing, apparently. Until a few weeks later, I noticed TXU pulled $250 out of my account. Thought it was strange, especially because the amount was nowhere close to what my usual electricity bill was. I knew it was some sort of mistake so I disputed it with my bank and they reimbursed me within a few days. NBD. But then it happened the next month, and the next month, and the next month, oh, and the next month. All in all for a total of 6 months. Obviously, something was up, so the second or third time this happened I called TXU. They explained to me that because I didn't cancel my service I was actually paying for someone else's electricity, whoever moved into my old apartment after me. I was shocked? Concerned?? So trying to get to the bottom of this I'm transferred to about 7 different people all who try to explain the same confusing story to me. I explained to them my situation where I told them, hey I forgot to cancel this service and again, that's on me, but asked "can you forgive this?" They said yeah. Key word SAID. They told me it was taken care of, this wouldn't happen again, I was completely paid off.

All was well until I continued to get money pulled out of my account. About $250, but each time the amount was $20 + or - different. Each month I called, spoke to a new person who told me a DIFFERENT story on why I owe $250. It was never clear. Oh and forgot to add, several months that this happened they pulled this money out of my account so I couldn't PAY MY RENT ON TIME. I'd say I ran into 4 $50 late rent fees because of this. And one time couldn't buy groceries because of this. Every time I call, I am convinced by John Smith in the call center that this won't happen again. Probably after the 9th phone call to TXU it was suggested that I file a claim through TXU. So I said OK. They "filed a claim" and just never got back to me. So I finally called them about it and they said "OH we have great news! You actually don't owe us this money!" No sh*t! "But you do actually still owe us $97 because you didn't pay your last bill." OH REALLY? So they went on to explain that my last bill was paid but then was apparently refunded back to me (for no reason at all). After MONTHS of them saying I WAS PAID OFF. So after 6 months of dealing with this they're like "oh yeah you don't owe us THAT money! Silly! You just owe us this OTHER MONEY!"

It absolutely is unjust for them to still be trying to charge me. It's now 6 months later and I'm still dealing with this. Spent an hour on the phone with them today. The "supervisor" put me on hold for 25 minutes to "find a solution." He came back on the line to tell me that there's no solution. OK perfect, TXU has wasted yet another (I know, shocking) hour of my life. In the past 6 months, I've probably called TXU 15 times. 0 of those 15 calls were productive. Since having this newly discovered balance, TXU has called me everyday. I just opened my voicemail and without scrolling theres 7 robo voicemails from TXU. Huh, its funny, I didn't blow TXU's phone up when I couldn't afford groceries because of them.

Shame on TXU. This is astronomically absurd. I will NEVER be a customer again and will NEVER speak kindly on this company's behalf.
| | |
| --- | --- |
| Plans & Pricing | |
| Order Experience | |
| Customer Service | |
| Account Management | |
| Likely to recommend | |
— NM from Dallas, TX on December 29th, 2020
Bad customer experience
I was sold a plan on the phone that was not what was described in the term that I received so I tried to cancel within an hour but unfortunately I was told that the service was already switch and I have to wait the next day to switch back to another provider but I was assured that I will have nothing to paid (or if anything a very small amount for the day of usage). Now I received a bill that yes show a small usage of $1.29 but on top of that they charged me a $9.95 of base charge!
The same day I had a manager called back to apology and ask me if he could anything to get back my business but really now I don't think I will ever consider TXU and even recommend them to anyone!
| | |
| --- | --- |
| Plans & Pricing | |
| Order Experience | |
| Customer Service | |
| Account Management | |
| Likely to recommend | |
— Alphonse Chesneau from Gainesville, TX on December 21st, 2020
One of the worst companies to bill with
| | | |
| --- | --- | --- |
| | Way over priced. Reps that lie through their teeth about average price, swore up and down the energy cost was the average. Terrible customer service, at least they let me out of their contract when I threaten the PUC complaint. Do not do business with them! You will regret it. | |
| | |
| --- | --- |
| Plans & Pricing | |
| Order Experience | |
| Customer Service | |
| Account Management | |
| Likely to recommend | |
— Ryan K from Mansfield, TX on December 10th, 2020
Overpriced
| | | |
| --- | --- | --- |
| | I don't recommend TXU. They charge to much. They have deffred payment add it up you pay more than you owe. The turned my service off 3 times, and I pay a portion to restore sevice. They recommened I call 211, but they couldn't help in time. I told them this keeps up I will got with somebody else. I have I am now with Green Mountain energy, they are wind powered and charge a whole lot less. My advice to people is don't use TXU, unless you don't know better or are wealthy. Bye bye TXU, I do not recommend you!!!!!!! | |
| | |
| --- | --- |
| Plans & Pricing | |
| Order Experience | |
| Customer Service | |
| Account Management | |
| Likely to recommend | |
— Hector Garza Jr. from Winter Haven, TX on October 31st, 2020
Needs to be shut down
| | | |
| --- | --- | --- |
| | TXU is the very worst power company ever. I had to make formal complaints three times against them, not one person in the company is an American and they do not understand anything you say. Instead they keep talking and talking and talking then they hang up on you. They are over priced and do not write any notes on your account if it is not what they want to write I had been in a deferred payment plan three times and they cancelled it before I even was able to get one payment into them. they would set it up and then the very same day it was canceled and they would say I never entered a payment plan. I turned them in to the BBB and the commissioner ....I ended up having my power turned off and refused to have it turned back on, the supervisors called me day after day trying to make demands that I allow them to HELP me.. hahahaha no thank you. | |
| | |
| --- | --- |
| Plans & Pricing | |
| Order Experience | |
| Customer Service | |
| Account Management | |
| Likely to recommend | |
— Noonalae from Haskell, TX on October 9th, 2020
Heartless non understanding
| | | |
| --- | --- | --- |
| | Been with you 33 yrs. Now i can't afford you service.14.7cents kil hour.i had to go to lesser power bill with a green comp.of 6.7 cents pkh.we've had covid been very sick can't work.but do you think you people care after I've donated to you for 33 yrs.I'm going to take this to the news guy's and the d DOJ.maybe the texas comp. And DA.you people have lost touch and its all about the almighty dollar.have a roughten day you evil people. | |
| | |
| --- | --- |
| Plans & Pricing | |
| Order Experience | |
| Customer Service | |
| Account Management | |
| Likely to recommend | |
— Robert Jones from on September 28th, 2020
No pitty for customers during this pandemic. High rates. Will not work with customers under any circumstances
| | | |
| --- | --- | --- |
| | Been a customer of theirs for years. But the last 2 years their rates kept going up and up. Lost my job- late 2 weeks and already getting a disconnect notice. Called and informed about canceling and customer service rep. Acted like they could care less. | |
| | |
| --- | --- |
| Plans & Pricing | |
| Order Experience | |
| Customer Service | |
| Account Management | |
| Likely to recommend | |
— Yesenia Manzanares from Houston, TX on September 26th, 2020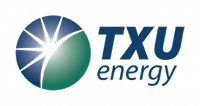 Reviews Overview
---
The best review categories for TXU Energy are the order experience, rated at 1.5 out of 5, and their plans and pricing, rated at 1.3 of 5.

1.3 / 5

Overall

1.3 / 5

Price, Plans and Promotions

1.5 / 5

Order Experience

1.3 / 5

Customer Service

1.3 / 5

Billing and Account Management

1.1 / 5

Likely to Recommend

About TXU Energy
---
TXU is one of the original incumbent utility providers in Texas that was spun off from their generation assets when Texas deregulated their electricity market in 2002. TXU is one of the largest and most recognized retail electricity providers in Texas and services both residential and commercial customers.
TXU is part of Vistra Energy which also owns Luminant, which specializes in coal and natural gas power generation assets.
All TXU Energy Electricity Plans
12 month
Tiered Rate
$
121
est. avg. bill
Based on a
yearly usage curve
averaging
0
kWh per month
24 month
Tiered Rate
$
132
est. avg. bill
Based on a
yearly usage curve
averaging
0
kWh per month
12 month
Tiered Rate
$
126
est. avg. bill
Based on a
yearly usage curve
averaging
0
kWh per month
1 month
Variable Rate
$
136
est. avg. bill
Based on a
yearly usage curve
averaging
0
kWh per month
12 month
Fixed Rate
$
142
est. avg. bill
Based on a
yearly usage curve
averaging
0
kWh per month
12 month
Fixed Rate
$
155
est. avg. bill
Based on a
yearly usage curve
averaging
0
kWh per month
12 month
Tiered Rate
$
134
est. avg. bill
Based on a
yearly usage curve
averaging
0
kWh per month