Good service
| | | |
| --- | --- | --- |
| | I love that my lights are free after 8 | |
| | |
| --- | --- |
| Plans & Pricing | |
| Order Experience | |
| Customer Service | |
| Account Management | |
| Likely to recommend | |
— Qemiya from Wills Point, TX on December 1st, 2018
Customer for over 5 years
| | | |
| --- | --- | --- |
| | I originally came to this website to read reviews about potential companies, because I was looking to lower my bill. I was really shocked with all the negative reviews because I've had an overall good experience with TXU. I've been with the company for over 5 years and I'm only looking to switch, because my bill seems to have increased quite a bit over the years. I noticed that before I was paying a much lower price whereas now my bill stays over 100+ a month even when I'm not using it as much. I think it's just one of those situation where I may need to switch, since most companies give new customers the better rate to win their business, but then forget to reward their loyal customers with those rates to keep their business. However, rate increases and all, TXU has been great and I really hate that I have to switch just to get a lower rate since I'll be a new customer, when I would rather just stay with TXU and be a loyal customer. I would definitely recommend TXU to someone! | |
| | |
| --- | --- |
| Plans & Pricing | |
| Order Experience | |
| Customer Service | |
| Account Management | |
| Likely to recommend | |
— MrsWoods from Houston on December 9th, 2016
10+ years as satisfied customer
| | | |
| --- | --- | --- |
| | I've been a steady customer of TXU for 10+ years. When I moved my service a few years ago, I used their website and live chat to pick the best plan and make the move. I have always had great results with customer service when I needed them and the service has always been reliable. | |
| | |
| --- | --- |
| Plans & Pricing | |
| Order Experience | |
| Customer Service | |
| Account Management | |
| Likely to recommend | |
— Put_zel from Hamilton on April 19th, 2016

We appreciate your loyalty. Thank you for trusting TXU Energy to power the special moments in your home.
— TXU Energy
Enter Promo Code 34334489 for $50 from TXU energy at www.txu.com/friend
I'm currently a new customer to TXU, I haven't had any problems with the electricity company and my bills have been under $100. I live in a 800sqft apartment with my wife, we usually use a good amount of electricity and also never turn off the AC. I would recommend this company to a friend!


The promotional code is entered at www.txu.com/friend when you sign up with TXU.
| | |
| --- | --- |
| Plans & Pricing | |
| Order Experience | |
| Customer Service | |
| Account Management | |
| Likely to recommend | |
— B from Corpus Christi on February 8th, 2016

B - Welcome to TXU Energy! Thank you for trusting us to power the special moments in your home.
— TXU Energy
TXU
| | | |
| --- | --- | --- |
| | I love Txu I do not see how people say they have a monthly bill of 200 in an apartment. My bill never goes over 70 and I stay with heat or electricity on. I don't really understand the TDU charge seems high but overall I'm happy with my bill. When I called in to renew my plan I did have a little trouble (language barrier) I could not understand everything he was saying and he couldn't understand some words I was saying but we got through it.... If I could change something about TXU it would definitely be to lower what ever that TDU charge is and if you forget to renew before deline they throw you on the most expensive plan.... Overall Satisfied and would recommend to others | |
| | |
| --- | --- |
| Plans & Pricing | |
| Order Experience | |
| Customer Service | |
| Account Management | |
| Likely to recommend | |
— Chikyra from Arlington on December 30th, 2015

We appreciate your business Chikyra. Thank you for choosing TXU Energy!
— TXU Energy
Great Experience with TXU
I have been a customer for TXU and had the best experiences. The bills were always accurate, topped with the discounts based on usage. The energy dashboard on their website is so useful and lets you know your usage and control you electricity costs. And when I had to disconnect my service because I was moving out of TX, they were so friendly and co-operative and modestly explained the next steps.
Thank you TXU.
| | |
| --- | --- |
| Plans & Pricing | |
| Order Experience | |
| Customer Service | |
| Account Management | |
| Likely to recommend | |
— Krishna from Houston on October 20th, 2014

Krishna We appreciate your feedback and are glad to hear our energy dashboard has been a helpful resource for you. Thank you for choosing TXU Energy!
— TXU Energy
Pricey, but Good Service
| | | |
| --- | --- | --- |
| | I have been a TXU customer for 10 years (2 years in an apartment and 8 years in a house). I have had absolutely no issues ever with TXU in their customer service, billing or overall service. It is energy plan renewal time for me right now, and I'm doing my research to compare TXU to other companies. While I am tempted to switch to another company based on price, I am reluctant to leave a company that has been quite satisfactory over the years. It saddened me to see all the negative reviews regarding TXU, which prompted me to share my own positive experiences with TXU. It seems that most negative reviews are based on misunderstanding of how billing works - a consumer must consider delivery fees, base fees if minimum usage is not achieved, etc. TXU's customer service has been quite pleasing. I don't have the need to call very often, but I always speak to friendly, helpful associates when I do call. I even remember sending a complimentary e-mail a year ago to recognize an especially helpful associate when renewing into my current energy plan. TXU has been a great company for me, and I would absolutely not think twice about renewing my energy plan with them if their prices were slightly lower. | |
| | |
| --- | --- |
| Plans & Pricing | |
| Order Experience | |
| Customer Service | |
| Account Management | |
| Likely to recommend | |
— Brad from Cedar Hill on July 8th, 2014

Brad Thank you for sharing your positive experiences with us. We recognize its a highly competitive market out there, and were proud to be the leading provider. Please consider emailing your contact information to SocialMedia@txu.com and we will be more than happy to assist you with renewing your service plan. We value your business and look forward to hearing from you.
— TXU Energy
What's with all the negative reviews?
| | | |
| --- | --- | --- |
| | Before switching to TXU Free Nights, our monthly bills were in the 400 range. After we agreed to switch to TXU Free Nighs and our bill drop to 110 for that month. And it stayed in the 100 range for almost 6 months now. Customer was very generous and informed us of the increase in kwh, cancelation fee, and everything we needed to know about the plan before agreeing to make this change. I'm happy with what I'm paying for and using free electricity is amazing. | |
| | |
| --- | --- |
| Plans & Pricing | |
| Order Experience | |
| Customer Service | |
| Account Management | |
| Likely to recommend | |
— Cuong from Houston on November 24th, 2013
OK Service
Would recommend TXU to anyone. Very professional and their weekly usage report is a big help
in understanding my use profile and the ultimate billing.
| | |
| --- | --- |
| Plans & Pricing | |
| Order Experience | |
| Customer Service | |
| Account Management | |
| Likely to recommend | |
— Gerald Reynolds from Pantego on June 21st, 2013
Happy customer for a long time
So many bad reviews here but I had to chime in and say that I've been a TXU customer for over 10 years and never had any major problems with them. The TDU charges are not a scam like people are saying, they are from the delivery company (Oncor where I live) and are outside the control of TXU - you will get charged that no matter what electric supplier you use. Some of them hide it in their rate, some itemize it like TXU does but call it something else.

They aren't the cheapest around, that's true. But they aren't 33-50% higher like some people are saying. You have to factor all the fees in together with each plan if you're going to compare. I'm paying 9.5c per kwh *including* the TDC charge of 3.15c. That rate is locked in, too. Power is always cheaper in the winter and more expensive in the summer. but with a locked in rate it stays the same no matter what. Sure, I could go to a 3mo plan with someone else and pay 5c or 6c per kwh in the winter, but at the end of the 3 months that rate isn't available anymore and you get stuck with whatever the lowest is at that time... probably more like 12 or 13c depending on the time of year. That's why the long term locked-in plans are always more per kwh. you get to keep that rate in the summer when it really matters. That'll be the same with anyone. Look for the long-term fixed-rate plans, not the 3 month right-now plans or the variable rate ones... or worse the month-to-month plans. Many of those will be cheaper right now but will cost you a lot more in the long run.

All of that said, the one issue I've had with TXU is their automated billing. They can't seem to pick a date. I was billed on the 4th every month for as far back as my online bank statements went. Then suddenly it was the 1st, then again on the 29th in the same month. I can understand a day or two fluctuation but 6 days is a bit much. and two bills in one month, 28 days apart seems ridiculous, especially when my due date didn't change. If they can figure out their autopay system I'll remain a happy customer for a long time.

Anyway don't be fooled by the naysayers. TXU is only slightly higher than the competition and if you feel like they're screwing you over then go somewhere else... but don't expect it to be better on the other side of the fence. If TXU wants a deposit, so will the next company. If someone is offering you a cheap rate in the winter, they won't in the summer. And those pesky TDU charges... every company in Texas charges them, believe that. It's the law that they charge them, they can just call them something else or bury them inside of the rate, but they have to be on the bill. Oncor or whoever your delivery provider is is going to get their money from you whether you realize it or not. Learn to read and understand the electricity facts sheet that every company has to provide by law about every plan they offer. That's where the real breakdown of what you're paying can be found.
| | |
| --- | --- |
| Plans & Pricing | |
| Order Experience | |
| Customer Service | |
| Account Management | |
| Likely to recommend | |
— Josh from Corinth on December 22nd, 2012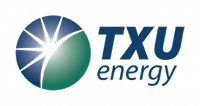 Reviews Overview
---
The best review categories for TXU Energy are the order experience, rated at 1.5 out of 5, and their plans and pricing, rated at 1.3 of 5.

1.3 / 5

Overall

1.3 / 5

Price, Plans and Promotions

1.5 / 5

Order Experience

1.3 / 5

Customer Service

1.3 / 5

Billing and Account Management

1.1 / 5

Likely to Recommend

About TXU Energy
---
TXU is one of the original incumbent utility providers in Texas that was spun off from their generation assets when Texas deregulated their electricity market in 2002. TXU is one of the largest and most recognized retail electricity providers in Texas and services both residential and commercial customers.
TXU is part of Vistra Energy which also owns Luminant, which specializes in coal and natural gas power generation assets.
All TXU Energy Electricity Plans
12 month
Tiered Rate
$
121
est. avg. bill
Based on a
yearly usage curve
averaging
0
kWh per month
24 month
Tiered Rate
$
132
est. avg. bill
Based on a
yearly usage curve
averaging
0
kWh per month
12 month
Tiered Rate
$
126
est. avg. bill
Based on a
yearly usage curve
averaging
0
kWh per month
1 month
Variable Rate
$
136
est. avg. bill
Based on a
yearly usage curve
averaging
0
kWh per month
12 month
Fixed Rate
$
142
est. avg. bill
Based on a
yearly usage curve
averaging
0
kWh per month
12 month
Fixed Rate
$
155
est. avg. bill
Based on a
yearly usage curve
averaging
0
kWh per month
12 month
Tiered Rate
$
134
est. avg. bill
Based on a
yearly usage curve
averaging
0
kWh per month