Disconnect Fees and Problems (721 reviews)
switching other people with out notification
" so i wake in morning i see the power energy im with charge $ 250 for disconnection or switching account also my account is scheduled for disconnection because of your employee don`t know their job they switching people without asking them now i have to clean up your mess i recommend to shut off your company and start new business as baby sitter that if your employee how to baby sit . "
— Rami from Austin
July 17th, 2018
" I called early June to cancel my service because I would be going into Active Duty with the military, but did not have my orders available at the time of cancellation. Being on active duty orders you are very limited when you have time to get mail check emails or do anything outside from what you are suppose to. Well infuse energy decided to charge me a $200 cancellation disconnection fee not even 2 weeks after I discontinued my service and not give me appropriate timing to send in documentation. Even thought they shouldnt be asking for military documentation. If they are so concerned with having paperwork they can contact my leasing office for the paperwork or move out date. Being a single father and only having the income of military $ 200 is a lot of money to wait an xtra 10 days for them to return. "
— Mvpmar from Plano
July 5th, 2018
" For all the light companies this one is the worst very unprofessional and tricky, they disconnect my light for 5 days in one of my Apartments, they made a mistake and they were blaming me, I got in to a agreement of Pay and they disconnect the light and put a lock on my light meter and they told me they were going to connect my light in within a hour letting me without light for 5 days, they treat me unprofessionally even thou I was paying my bills on Time ,guys dont get this company and Share the First Choice Power is not the best Choice, you know what I mean when you have food in your fridge that cost you more than $400 and this type of companies let you down. And they just did this to one of my friends and let in her without light for 4 days she has kids and you know with this heatwaves how is to live without A/C they dont deserve to be on the market pleas Share guys. "
— Apt 212 from Mission
June 9th, 2018
BEWARE!!!! Incorrect charges, FOREVER WAIT TIME!!!
" Customer since 2011. GREAT COMPANY UNTIL A FEW MONTHS AGO.

My monthly bill(s) have more than TRIPLED (from$ 80.00 - $ 350.00) with NO ADDITIONAL ELECTRICITY USED! Have made SEVERAL calls. NO ONE HAS ANSWERS. Suggested we are turning all the lights on at one time....power surge.

LOCATION IS AN EMPTY NON RENTED LOCATION.

WAIT time for phone calls averaged well OVER the 30 minutes they project!! Today, I spent almost an hour waiting to speak to a representative. Several times I have been disconnected while they put me on hold to research this. Another 30 plus minutes on hold.... TOTALLY NOT ACCEPTABLE!

In their favor, once you speak to a representative, they are pleasant and try to be helpful. Unfortunately, their answers are generalized. Since December, I have asked to speak to a supervisor. 16 calls later, someone actually did call me back. They were going to look into the problem. Never heard back re: solution. So NOTHING HAS CHANGED. SO VERY UNHAPPY!!! BEWARE!!!!

SHOPPING FOR ANOTHER COMPANY!!!! STARTEK HAS LOST MY RESPECT!!! "
— Carolyn Wagner from Wharton
May 30th, 2018
" I moved out of state and left my family in the apartment, they couldn't pay because the customer service wanted to get my personal information from each one of them. The service got disconnected and when they tried to switch, the company put a hold on the apartment so that means, no other providers can service the place. They are also too expensive, I paid an average of 500 per month for only 3 people who rarely stay home "
— Ben from Arlington
May 10th, 2018
HORRIBLE CUSTOMER SERVICE AND OVERALL EXPERIENCE!!!!
" I called to get a quote on April 6th, paid my deposit on April 9th and set up to begin service on April 12th. I have been in my house since April 12th, woke up to no electricity (April 17th). No warning that it was going to be disconnected or that I need to do anything other than pay the deposit which was done days ago when I verbally agreed to the contract. I called them and they told me their is a switch-hold on my account because the previous tenant didn't pay their bill at this house and that I need to fill out a form and attach a copy of my lease. I did right away and hours later still no service. I call them back and they say their back office is working on it. I now have to reschedule my appointment with Spectrum because I still have no electricity for them to connect anything. I work from home and I have to have a landline phone and internet to do so which has put me out of work for 2 days now. I call Oncor and they informed me that there is no switch-hold placed on my address. Oncor tells me to 3-way First Power Choice (who should be your LAST POWER CHOICE) and they will confirm that my address does not have a switch-hold. Oncor explains to the representive what he needs to do next which he should know because it's his job. They tell him to send over a document allowing Oncor to restore my service. They said they did it and hang up on me after I already told him I do not want to be disconnected until Oncor receives the email. I'm now on the phone with Oncor for 52 minutes waiting for this email and they tell me they will call me once they receive the email. Oncor calls back me around 7pm (which is an hour and a half later after getting off the phone with them) and tells me they just received the email but First Power Choice put the service date to start on April 18th so they won't be able to turn my electricity on until then but what I can do is call them back and tell them to manually change the date and resubmit it.
Sounds pretty easy right? When I call back I'm on the phone with a "supervisor" for an hour. She's telling me she can't do that. By now I have spoken to every single "supervisor" on the floor, if that's what you want to call them. She says they have a process they have to follow. Of course but how about we follow the process of not cutting my service off at all when you had no right to?! I'm pretty sure if Oncor is telling you how to get this done, they probably know it can be done. Especially considering they are the only ones that know what they're doing at this point. We go round and round. She tells me her shift has ended and hangs up on me but calls me back and says we were disconnected and that all of a sudden my service has been restored AFTER I tell her I can't go home because I have kids. I then inform her that while I know they're recording our calls, so am I. Every single bit of inconsistent lies they have told me all day long is recorded. Not once did any representative or "supervisor" apologize to me for this until I told her I have every phone call recorded. Now she attempts to do her best at an apology and offers me a $20 credit on my account!!!! I just spent over $300 on groceries that are all ruined now and I am missing 2 days of work!!!! What is a $20 credit on my account going to do for me?!?! She also informs me that the paperwork that Oncor needed wasn't submitted from their office until after 6pm and in which now anything that needs to be fixed they can not do. Even though they told me it was submitted a couple of hours ago and not to mention the fact that she JUST told me she received info that my service was restored. I didn't trust her that my service was on and I am 30 minutes away from home, staying with my parents so my kids can have electricity. My husband left work to go to our house to check it and it was still off. I called back immediately and they're closed. It is now almost 4am on April 18th and I still have no service. "
— Cortney from Fort Worth
April 18th, 2018
Use your power to choose!!
" website has glitches. Call the 800 number and you will either get disconnected or it will be busy most of the time.
I've been with them for years but it's all about making money, not service. From now on I will choose a provide who values SERVICE...isn't that really all they have to sell? They don't produce power, they don't own the distribution lines...it's ONLY service...choose wisely! After having my electricity turned off due to the website not working and then getting a busy signal when I called the 800 line (after being disconnected) I'm moving on. "
— Unhappy Customer from Lorena
April 10th, 2018
Featured Plan: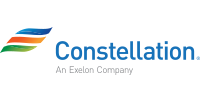 12 Month Usage Bill Credit
No Minimum Usage Charge!
Good for Medium Homes
Bill Credits at 1k and 2k usage!

10.9¢
more info