Problems with Fees and Charges (1,097 reviews)
Absolutely not consumer friendly
" Since i've setup an account after moving in, I've had nothing but difficulty signing in to my account just to pay my bill. I've tried to reset my password and it's saying my email doesn't exist yet I have several emails from the company already.
They are also taxing for no reason and I've only been late one month so far and yet have additional charges for seemingly no reason. The winter storm that happened this past month was devastating but they have not been lenient at all. Ive tried to call but was put on hold for over 30+ minutes just to get disconnected. A greedy company that only wants your money. After the year is up, will definitely be switching companies "
— Jonathan from Euless
March 22nd, 2021
Summer Energy - Ridiculous fees
" I had Summer Energy as my electric provider- Be careful with their fees, if you are one day late on your monthly bill, they will send you a disconnection notice the next day and will charge you a $20.00 late fee and an additional $20.00 for the disconnection notice. I can understand if the bill was not paid within one or two weeks of the due date, but ONE DAY late & you'll GET A DISCONNECTION NOTICE - This only happened to me once, for I made sure I paid the bill before the due date - I was eager for the 3 month contract to end so I could switch electric providers, also made my self a note, never to sign up with this electricity provider again. "
— Summer Energy - EXTRA FEES from Houston
March 4th, 2021
Not at all transparent in Billing
" They have too many extra charges, so be careful before you choose. I will never recommend it anybody. "
— H. M. from Irving
February 25th, 2021
Very worst service, they will just cheat customer without informing about surcharge protect.
" Very very worst service, they will cheat customer by charging extra fees without intimation. "
— Customer from Plano
February 24th, 2021
" I know that late fees exist, but this one is higher than my mortgage. $25 for paying a day late. They charge so many fees it adds up to a very high amount. Again, I know that paying late will get a fee, it's usually around 10 bucks. Wouldn't recommend this company. "
— Sarah G. from Fort Worth
January 26th, 2021
" This company charges you late fees 2 days after your bill is due and they also charge you $29.95 4 days later if you havent paid your bill. I paid my bill 4 days after the due date. I call them to find out why did I have disconnect charges and why is my bill so expensive. I asked if we have a grace period after the due date before late charges occur and no one could answer my question. I asked that they mail me the contract because I need in writing how this billing works. This isnt right and as far as the disconnect fee goes, my lights have never been turn off!!! This company is a joke and I will never refer anyone to them!!!!!!!! They are trying to get rich off of people. I dont care if you have no other electricity company to choose from, DO NOT USE FIRST CHOICE POWER!!!! To prove how shady they are, you cant submit your review without giving them stars!!! If I could give negative stars I would "
— Keshia from Coppell
January 25th, 2021
" I used Discount Power as electric provider, but because of high bills I switched to another. After I disconnected the service my credit card was charged for final bill $37.89 from unknown business, which is U.S. Retailers LLC. Unauthorized charges has been rejected and fined $25 for wrong transation.
Even after I filed complain to BBB about unauthorized charges, the U.S. Retailers LLC charged my credit card 3 more times. My bank charged them $25 for each unauthorized charge, which is total $100. The Discount Power responded 'satisfactorily closed', but filed case to collection agency after that. "
— Anonymous from Round Rock
January 23rd, 2021
HORRIBLE ELECTRCITY COMPANY
" I'm new to Texas and cut the electricity on in 22 September and I did the option to where I pay the $200 deposit in 3 payments along with the bill ( the provided that option due to being in the military). A week later I received an email stating I asked for my service to be cut off, and they sent me a bill of $200 and over. I called and spoke to several manager and they assured me it will be corrected. I asked how much would my bill be and they could never tell me. They never called me and updated me on anything and I had a $400 bill to pay in December. Now in 22 January my bill is $230 with late fees and everything, in which I paid the other balance in full already. The company is a rip off and I will be disconnecting my service with them. "
— STREAM ELECTRICITY from Killeen
January 22nd, 2021
Featured Plan: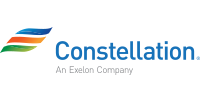 12 Month Usage Bill Credit
No Minimum Usage Charge!
Good for Medium Homes
Bill Credits at 1k and 2k usage!

11.4¢
more info