Recent Complaints and Negative Reviews (534 reviews)
Very bad customer service.
" The service here is very very bad. The service representatives all seem to have comprehension issues and so its so frustrating to call in to resolve any issue or even ask a simple question. I dread it. I dread it so much I will be changing service providers. Rates are not super great. Just average. "
— CmgDeHerrera from Garland
August 20th, 2021
" Confusing explanation about pricing,, very expensive !! Beware "
— Expensive from Dallas
August 2nd, 2021
When are lights coming on
" I paid a deposit 3 days ago and still dont have lights their employees are writing the reviews do not use this company didnt want to give them not 1 star but 0 only way I could leave a review "
— Anice from Spring
July 8th, 2021
They have no idea how to bill correctly
" First of all, they have issues with their billing system. They sent out a couple of extra bills mid month and it was scheduled to be withdrawn from my account until I called to have them cancel it.
Their email correspondence is also atrocious. They automatically send you a reply saying our team will get back to you in 24-48 hours but I have yet to have one respond in that time frame if they even respond at all. On top of the slow responses, the email was full of typos. It also seems like they say things like we have resolved the issue but then I am still billed incorrectly and have to call to fix it anyway. It makes me doubt the credibility of this business. Their prices are alright. I couldve went with a different plan to better match my needs at a cheaper price but there was no point in doing that afterwards and getting stuck with a cancellation fee. My service was interrupted like everybody elses during the Texas Freeze and whenever power lines went down but then it was up to AEP to fix it. "
— Brandon from Corpus Christi
July 1st, 2021
" Poor customer service last month electric bill was kinda nice $170.00 this month paid $321.00 over $150.00 jump in just one month glad I am going with txu ! "
— Mark from Odessa
June 29th, 2021
" Your staff harasses customers. Some of them is unprofessional. The payment plan is trash. Been with Just Energy for years. They have made horrible changes. As soon as my contract is up I am gone. "
— Coco from Houston
May 6th, 2021
" I have been with Ambit Energy since 2017 and the bill has been inconsistent, I'm hardly ever home...I unplug things and rarely run my ac/heat. I transferred their services from one apartment to another apartment complex not far from each other and was hit with a cancellation fee and stated that I switched to another provider!!!!! I didn't BTW! I just transferred the lights! There's now an investigation. I've only been in the apartment for one month , today. I cannot pay a $200.00 bill. I'm rarely home due to working days through 7 p.m. and most weekends I'm out of town. Oh! And now AE is saying that I no longer have an account with them!!!! HUH! I have lights btw as well...apparently another provider has taken over, but neither I nor AE know who? So Over IT! "
— Frustrated Customer from Baytown
March 22nd, 2021
Horrible Customer "NO" Service
" Okay, well, you JUST LOST A CUSTOMER. Thanks for showing your TRUE colors in this time when you could have been much more supportive.

Apparently, your last communication that said, "We are working with your utility company to get actual usage for these days, which means the actual usage would be zero during the times your power was out. If applicable, you will see adjustments in the coming days," was just trying to placate a customer. And even though you claim that the price per kwh did not increase with the exorbitant rates of ERCOT, you figured out a way to make up that money. Very creative.

I STILL DID NOT HAVE ELECTRICITY for 3 days in which YOU claim I used about 277 kWh of electricity. So GOOD JOB.

You know, I wasn't asking for the whole bill to be reassessed and CORRECTED. Just the days that I KNOW I had no electricity usage. Shame on you. I understand everything you said about increased usage during colder weather. That all makes sense. What makes NO SENSE is that you can't even admit the estimation, or worse, the falsification of the energy usage during the days when there was no power. How ludicrous!
I realize YOU hold all the leverage: if I don't pay the falsified bill, you will suspend my service and report it to the credit bureaus.
But I can do some things.
I will be very aggressive in letting everyone I know that this company falsifies meter readings and is REALLY NOT THAT INTERESTED in customer service.
I will contact Sam's Club home office to let them know my dissatisfaction with this company that they supported. Hopefully, they will see you for what you are.
I will also post reviews EVERYWHERE possible to alert others about your refusal to even admit that you do what you do. "
— I Was Fooled from Plano
March 12th, 2021
Confusing Billing Practices
" I'm new to the Texas energy market so 4Change was recommended. The service they provide is good but the billing is always confusing. Everytime you pay the highest amount on the bill, I get the next bill stating I had a previous unpaid balance. Tried dealing with customer service to get an explanation and had an agent who was obviously having a bad day, talk to me like I was stupid. I'm paying for this? Can't wait to change energy providors when this contract is up. "
— Zach from Sulphur Springs
March 4th, 2021
Billing nightmare never paid 300 for my 1800 sf house.
" I have lived in this house for 30 years

Never have my bill go that high.
After talking with someone they said I was on the wrong plan, so after 1000kwh at $86 I get hit another $86 for going over . Went to 1,350 kwh

Called 4 times with no answer , had to E-mailed them.
Responding email said I had a unpaid balance.
The balance was paid and I had a credit that was comfermed by my last statement.

So... there advertised kwh price has a catch....
Billing department doesn't credit your account and frequently made mistakes on the bill.
EMAIL them for your records. "
— Bill from Spring
March 3rd, 2021
FEATURED PLAN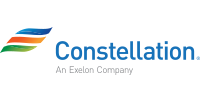 12 Month Usage Bill Credit
No Minimum Usage Charge!
Good for Medium Homes
Bill Credits at 1k and 2k usage!

12.2¢
more info