Recent Complaints and Negative Reviews (360 reviews)
" Moved out of the area and received an email saying no termination fee would be assessed... There was and it took multiple calls in which over half the time the foreign call center reps just hung up. This went on for almost 3 months ended up disputing thru my credit card. Then they tried to send it to a 3rd party collections "
— Austin from Corpus Christi
April 20th, 2022
Nickel and dime you with fees
" Overall, I haven't had an issue with Discount Power until one month where things were busy and I overlooked my bill for a couple weeks. Most honest companies will warn you about being disconnected for non-payment when the next month bill comes out. Not so with DP, instead within only a couple weeks of not paying your bill they send you a disconnect notice so they can greedily charge you a $20 disconnect notice fee. Then they add insult to injury by also charging a late fee. I could understand if it was going on to next month and no payment had been made, but a couple weeks... Really?! Disappointed and can't wait to switch to a more honest company. "
— CLT83 from Corpus Christi
April 6th, 2022
" I had Ambit for 1 year and the rate was fair for a few months and then starting going up. There is no way to pay half before the due date and then pay the rest with out paying a fee. I paid $289 for February and now for March it's $363.91. And Oncor charges are ridiculous $112. So I am done with Ambit! Cancelled and not going back. "
— Pam from Tyler
March 5th, 2022
" I am in my house without power its 40 F in my house. Amigo promised my power would be on today. They said if they needed any additional information they would contact me. I called this morning and the lady on the phone said they needed two items from me and I informed her that they never called. She apologized and said it would take 24-48 hours to get power on in my house. I told her that I had opted for priority for an extra fee on my bill so I could have power today. She said if they cant get it on today then I wouldnt have to pay for the priority yet I wouldnt have power. I emailed the documents and called back a few hours later to make sure they were received. The lady on this call promised Id have power in a few hours. Its been 3 hours and when I called back theyre office was closed. They dont open again until Monday and I have work on Monday and need power. Let me stress again that my house is cold and my food is going to go bad. I am so beyond upset. "
— Jamie from Texas City
February 26th, 2022
" When I first joined in April 2020 I was told the energy company would buy back my excess generated energy at the kWh rate I was being charged. Several months later I was advised this policy had changed and my energy would be placed in a bank in case I needed it.

Now, this month I received the first bill for electricity useage. This is in spite of the fact that since April 2020. I had produced over 35,000 extra keg than I had used. That is 35,000 kWh that the provider has sold to someone else for a profit.

So I called and I was told the PUC had changed the policy and placed a cap on banking excess energy. So Green Mountain has confiscated my bank and now, not only am I paying for a solar power system but Im once again paying an electric bill. They are giving me a credit for what I produce but it is capped and pays a lower rate.

I have contacted my State Senator and my State Representative. If I did this to someone, I would be charged with Theft/ Fraud or both.

I have contacted another energy company who stated they have not heard anything about this PUC policy and I will be transferring my account to them on Monday.

I AM TIRED OF BEING TREATED LIKE THIS BY GREEN MOUNTAIN. I WAS TRYING TO BE A GOOD CITIZEN AND A RESPONSIBLE USER OF DOLAR POWER AND I HAPED BEEN FISCALLY ASSAULTED. "
— Charles Russell from Alvin
February 20th, 2022
No commitment to existing customers or environment
" Our first break with GME was when they were offering better rates to new customers, but would only renew loyal customers at higher rate. When we moved to a home with solar, we again tried GME because they offered solar credits. Now they are eliminating that. Seems pretty hypocritical to say they support "green" energy but then refuse to support it. Since the buyback rate is less than the sale rate, it's not as though they can't still make some profit, if they cared to actually help environment. Obviously greed is the motivating factor. Luckily, Reliant and Rhythm offer solar plans for homeowners. Seems true green energy consumers are leaving GME in search for companies with integrity. "
— CristyW from Belton
February 4th, 2022
Very disappointed with this company
" I had reliant for two years. Everything was okay for the time been. Then suddenly I decided to switch to a different electricity provider and the double my last electric bill. Their excuse is that their system changed my plan to average usage. I did not even know about it. I was like,what the? They told me I need to keep the account monitored. Hello!!!! I had a two year plan!! You were not supposed to change it! Now I have to pay over $400 dollars for the month of December 2021! Are you kidding me?! It's not even Summer!!!this is outrageous! "
— Sandra from Houston
January 11th, 2022
" This company convinced me to try out their average billing plan. 7 months in they decide to sell my account to Reliant and then charged me the entire balance of $939 all at once. They said they sent letters but could not call or email anyone to notify them of this change. "
— Peter Tran from Houston
November 30th, 2021
Dishonest billing and business dealings..
" I have never been late paying my bill. I was less than 24hrs late on my bill for October. I paid my bill the next day which happened to be pay day and when I had scheduled to pay it anyway. When I noticed that it was late and a late fee had been added to my account, I called to address it. Seems like all their reps are remote, I could hear children in the back ground. The person I spoke with had "submitted for a refund to be allocated to my bill, and told me to pay the difference which was $12.26 less than the amount showing on my account." When I received the next months bill there was only a credit of $2.26 that had been applied to my account and the $10.00 late charge had been reallocated as another fee, which means I had a balance going forward from the previous bill, which also meant that they didn't actually credit me the fee's that they said they did, they just reallocated it to a different line item. When I called to dispute the charges, we went round and round with them not understanding that I never got the credit that they supposedly removed from my account. Which means as long as I paid what my bill showed I would always have a balance going forward. This company lies and cheats to make money. please don't buy into the hype, they are not an honest company to do business with. "
— CJ from Richardson
November 15th, 2021
PLEASE read this to avoid being deceived by misleading Gexa advertised rates.
" If you are thinking about signing a contract with Gexa, make sure you read the fine print. The way that Texas electric companies work is deliberately confusing, and that's how they lock you into expensive contracts.

This will likely not be an issue if you are first signing with Gexa. They offer fantastic deals for people who first sign up, and they advertise their rates for new users correctly. However, when it's time to renew, you need to be careful.

If you are offered a contract at an average rate of 9 cents /kWh, for example, then you need to open the EFL (Electric Facts Label) and check the energy charge. If it says something MUCH higher than 9 cents, then you need to look elsewhere.

The way that it works is that they advertise a low average rate because of a discount they apply to your account if you hit exactly the right number of kWh.

For instance, if it says that your plan is 9 cents/kWh at 500 kWh, then the ACTUAL energy charge might be closer to 15 cents/kWh, but Gexa will give you a fifty dollar discount if you hit 500kWh.

If you don't hit 500kWh, then you don't get the discount, and you might actually pay MORE money, even when using HALF the amount of electricity. Additionally, if you use more than 500kWh, you'll still get the discount, but your rate will still average out at much higher. The average rate is only 9 cents if you literally use 500kWh.

For complete transparency, here is a breakdown of the amount of energy I used per month with Gexa and how much it cost me.

Contract 1 with Gexa - This plan was advertised at an average rate of 6 cents/kWh, and I was extremely happy with it. (The actual rate before fees was 3 cents/kWh.)

404 kWh = $34.51
403 kWh = $34.44
318 kWh = $28.24
413 kWh = $35.38
578 kWh = $41.88
364 kWh = $27.95
578 kWh = $41.88
364 kWh = $27.95
597 kWh = $41.77
537 kWh = $39.46

Contract 2 with Gexa. This contract was advertised at 9 cents/kWh. They used deceptive tactics here. It's actually 15 cents/kWh but comes out to 21 cents/kWh with fees. They give you a 50 dollar credit if you use 500kWh. As you can see, using between 350-499 kWh will absolutely destroy you.

552 kWh = $58.39
383 kWh = $82.91 (!!!!!!)
557 kWh = $66.53
262 kWh = $57.94

I stupidly trusted Gexa after my first year went smoothly, and I regret renewing a contract with them. If this review makes it to ANYONE before they make the same mistake that I made, I'll be happier.

I might cancel my contract and move to another company. I am still waiting to hear back from them. "
— Amanda from Houston
November 7th, 2021
Featured Plan: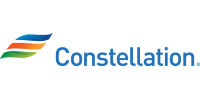 36 Month A/C Protect Premier for 2 Units
16.9¢
more info