Great Electricity Providers in Texas (213 reviews)
These people love their electric provider. Maybe you will too!
Great to do business with!
" We like the ease of doing business with, from signing up to paying the bill - very easy. "
— Great electricity provider from Richardson
September 24th, 2021
" I was shopping at Walmart and was approached by a rep. who was very friendly, funny and explained that I was paying too much for electricity. I switched and found he was NOT lying. Thank God I took the time to listen. I am nee to Texas so I didnt know about companys for service. "
— Monicab from Houston
September 17th, 2021
" I recommend it 100%
The best rate, honest,they don't take advantage of their customers,, excellent customer service "
— Belem Gonzalez from Carrollton
September 12th, 2021
" Best electric company we have ever had. "
— Bestever from Porter
September 6th, 2021
Great company and great rate.
" So far my bill went down and I find the whole experience easier and more convenient than what I had before I can pay online and there are no fees. Love it. "
— Babsy_2004 from Keller
September 2nd, 2021
$50 off with code Y8PT5E !!!
" I LOVE direct energy. Their customer service is fantastic. Every time weve called they have attended us in a friendly and efficient manner. Plus I got $50 off with this code: Y8PT5E "
— Ana Wilder from Dallas
September 1st, 2021
Excellent plan, excellent service
" 4Change is the best company that I've ever received utility service from. When I first inquired about their offers, the agent was very kind and very knowledgeable. I've never regretted choosing 4Change. In fact, I just renewed my account with them. Their rates are the best. They offer rewards for referring friends. They give great customer service. "
— Jennifer L from Waco
August 29th, 2021
Comparing providers paid off
" I put in a couple hours of research and returned the next day to make sure the 4Change plan would indeed suit our needs. After 6 months, I can say we chose wisely and have shared our experience with friends and family. "
— Brenda P. from Georgetown
August 27th, 2021
Best company ever highly recommend
" This company is great "
— Regina from Nocona
August 26th, 2021
" Ive been happy with Trieagle, and just signed another 3yr contract. Simple and consistent billing, no hassles/hikes or gimmicks, you can see 12months usage graph on each bill and the little emailed progress reports are a nice touch. "
— Mike in Texas from Kemp
August 26th, 2021
FEATURED PLAN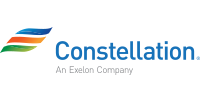 12 Month Flat Tier Product
Great for high-usage months
Save money this summer

10.5¢
more info