Great Electricity Providers in Texas (160 reviews)
These people love their electric provider. Maybe you will too!
" My electricity bill has not been this low in in all the years before I discovered 4 Change Energy. I am very pleased with the price and the service. Highly recommend it. "
— KLB from Taylor
May 15th, 2022
" I have used Champion Energy for 6 years, I changed electric provider for a year because my landlord provided electricity in my apartment. But now I moved again and went back to Champion Energy and signed up for 2 years Free weekend because for that year of not using Champion, my electricity bill is really high, though the kwh usage is almost the same. What I love about Champion is the transparent electric bill, no hidden charges, no minimum usage, you get a usage history weekly so you have an idea how much you used and budget your electric bill. I am so happy I am back with Champion, hope you choose Champion too! Please use referral code STOLEN001 to get credit. Thank you! "
— Jocelyn from Houston
May 11th, 2022
" Ive been with Southwest Power & alight for years. They have always contacted me more than a month before my contract was up to advise and work with me. Their customer service has been better than any other we have ever used. They offer long-term contracts and kWh has been very competitive, in fact, better than others I shop at each end of contract. Highly recommend. "
— Happy Customer from 75072
May 11th, 2022
Really happy with the company!
" Prices are very consistent. Earlier in the year there were spikes and it turned out to be my thermostat. Once we changed, prices have saturated low, in the same range, and its a relief not having to try to manipulate my energy intake to keep the price low. Also! Really happy with the renewal experience and that they give you a period to renew with the same low price as the first year. Recommend! "
— MznHrlg from Harlingen
May 10th, 2022
" It's bent a wonderful experience. The service is great and im fully satisfied. "
— Warren white from Houston
May 7th, 2022
" If you have solar panels and your contract has expired, reliant will NOT give you credit for the solar electricity your panels produced. "
— Bcortes from Cypress
May 5th, 2022
" It was easy and helpful and great service "
— Miriam from Glen Rose
May 3rd, 2022
" I have been with 4Change Energy for a few years and have been happy with the price and service. "
— Ninfa Adams from Kingsville
May 2nd, 2022
" I just got off the phone with Misty and she was very helpful and knowledgeable and helped me get switched over from my current provider with ease. She is friendly and a great asset to the organization. "
— Joe Larkin from Plano
April 25th, 2022
Finally an Energy Company with Great Prices and No Gimmicks
" Energy Texas is easy to work with. They have straight forward pricing and great rates. They DO NOT have ridiculous terms that require a minimum usage to get the great rate. They even give you a discount if you reduce your usage during high demand. The gravy on top is that it all of the energy is from renewable sources. "
— Wayne from Houston
April 23rd, 2022
Featured Plan: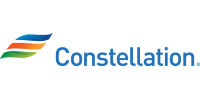 15 Month Usage Bill Credit + PowerPlug
20.9¢
more info