Great Electricity Providers in Texas (211 reviews)
These people love their electric provider. Maybe you will too!
" I was pretty happy with the company and the plan(Free nights 9pm to 9am) I have. On my latest bill, there is an error. On all my previous bills, you will see "FREE Usage xxx kWh and FREE TDU Charges" but not on the latest November bill there is no credit for "Free TDU Charges" . So the amount is more than double because the FREE TDU Charges" were not credited. I had been trying to contact the online customer service but they just don't understand the bill at all. "
— Henry from Plano
November 19th, 2021
" We had a rental property that we were not sure how long it would take to lease. CkeanSky offered a no contract with great rates and no cancellation fee.
The ease of setting up and canceling service was very simple. Courtney was our contact at CkearSky and she was very professional and friendly. Thanks Courtney! "
— Amy L from Pflugerville
November 18th, 2021
" Love Clean Energy and there easy setup "
— TK5176 from Burleson
November 18th, 2021
" Ive used Champion Energy for a little while now. Great Service, and has always been low/reasonably priced. Have no complaints with them at all. I am really grateful to have them because my last energy company would have sporadic pricing on the bills... with some hidden fees and stuff. Luckily, I can honestly say that Champion Energy has done none of that! Honestly, you cant go wrong with this company. "
— Ali Wazir from Fort Worth
November 11th, 2021
" Great job "
— Jorge from Houston
November 10th, 2021
Rapido y facil instalacin.
" Instalacin rpida, buena atencin, envan tu consumo semanal. "
— Edwin from Houston
November 6th, 2021
How the customer service team
" They were very helpful on getting me logged on "
— Arthur Caprio from Houston
November 3rd, 2021
" my second month with Gexa but love the website and ease of billing with their autopay system "
— Tony R. from Katy
November 2nd, 2021
" I was told that the bill will be cheaper, but when I saw a bill today. It's higher than what I got charged from another electric company. My electric bill never goes up over $100 my usually charge around $80, but my current bill with Just Energy is $115. The sales rep told me that it will go down. Instead of going down, it goes up. That's not a good point of changing the company "
— Mana Dangol from Irving
October 29th, 2021
" I needed a reasonable, inexpensive light company and they were a great help. "
— Jumone Scott from Channelview
October 28th, 2021
Featured Plan: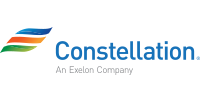 12 Month Usage Bill Credit
No Minimum Usage Charge!
Good for Medium Homes
Bill Credits at 1k and 2k usage!

10.8¢
more info