Our Recommended Summer Plan: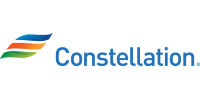 36 Month Usage Bill Credit
Plan Type:
Bill Credit
Term Length:
36 months
Early Termination Fee:
$150
Monthly Recurring Charge:
$0.00
3 Year Price Protection
Great for all home sizes
Do your best to prepare for the worst this summer with the Constellation A/C Protection plan.
Along with great low rates, you'll get peace of mind knowing that A/C problems won't break the bank.
Included With Constellation A/C Protection Plans:
A/C Protection
Unlimited repair visits from certified technicians
No deductibles or co-pays
Repairs for all covered parts and labor
24/7 emergency service and priority scheduling
A/C System Monitoring
Using Smart Meter Texas™ data, Constellation can help find any potential A/C issues before they happen.
It's free to switch
If you're in a contract, Constellation will even cover your termination fee!
Compare A/C Protection Plans to other big brands:
Get 100% Coverage on All Covered Parts!
The A/C Protection Plan from Constellation Home, covers the following parts on an Air Conditioning System:
Fan blade
Capacitors
Shader valves & service caps
Compressor contactor
Circuit boards
Fan motor
Transformer
Thermostat and exposed wiring
TXVsm or Thermostatic Expansion Valves
Save on Air Conditioning Repair Costs
While some parts may be covered under the A/C manufacturer's warranty, Constellation Home will handle the repair, and our plans cover the labor on the parts below*:
Compressor
Connecting refrigerant lines
Metering devices
Accumulator
Filter / Driers
Reversing vales
Indoor & outdoor coils
*Covered only under manufacturer's warranty