How Does Customer Feedback Beat Power to Choose?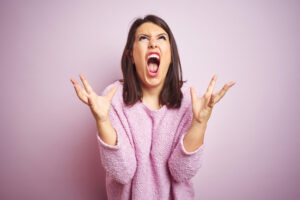 When you do something every day, you get good at it. Practice improves your skills and instincts. That's why you can drive your car every day without a crash for years at a time. However, shopping for a cheap electricity rate is something you usually do once every year or two. That makes customer feedback about retail providers important in making your decision. 
And when it comes to customer feedback, Power to Choose comes up short. Texas Electricity Ratings, on the other hand, gives you ample information to use the wisdom and experience other customers have had. Use their knowledge to supplement your own for a sound electric plan decision.
Limited Power to Choose Rating Information
Research shows customer reviews influence buying behavior. So it makes sense that many websites offer some sort of rating or review system. But some sites are better than others. 
The Power to Choose site offers a 5-star rating system for companies, but it is overly simplistic. Their measure "is a measure of consumer complaints per 1,000 customers based on a 6-month rolling average." Unfortunately, they do not release the count of customers for each retail provider! That means you can't get an idea of how many complaints each retailer has. So one complaint does more damage to a smaller retailer's rating than it would a bigger one. You can't rely on a rating system that produces distorted ratings and favors bigger providers. 
Texas Electricity Ratings Customer Feedback
Texas Electricity Ratings also uses a 5-star electric provider rating system, but it's much more robust than Power to Choose. Beyond just the overall rating, you can also see scores for specific aspects of doing business with retail providers: 
Plans & Pricing
Ordering Experience
Customer Service
Billing & Account Management
These ratings help you narrow down companies based on what factors are important to you. From there, you can read what real customers have to say about each provider – no matter what their size.
Read Customer Reviews
A company's customers will tell you how it really is. They know from experience where the company does well and where it can improve. The customer feedback on Texas Electricity Ratings includes the reviewer's star ratings, comments, and date of review. After reading reviews, you'll know what you're in for when you sign up for a power plan. 
Your Power to Choose
As you can see, the information at https://www.texaselectricityratings.com is the best you can get for making a good choice on your next electric plan. Here, the quantitative data combines with the qualitative. You have all the numbers like price per kWh, contract term, and early termination fee. Plus, you get real customer feedback to put context around those numbers. Why would you shop anywhere else!?