Who are the best electricity providers in Texas?
These great electricity companies in Texas won a Gold, Silver, or Bronze award in our semi-annual rankings of Texas electricity providers.
Gold Tier Award Winning Electricity Companies
Silver Tier Award Winning Electricity Companies
Bronze Tier Award Winning Electricity Companies
More Electricity Providers in Texas
What is a Texas Electricity Company?
There are actually three different kinds of electricity companies in Texas that work together to supply electricity to your home. Generally, you'll be interacting with a "Retail Electricity Provider" (REP for short), which provides retail electric plans to consumers and handles the billing and customer service aspects of your service. Behind the scenes, the TDSPs and generators will get the power routed to your home safely and reliably.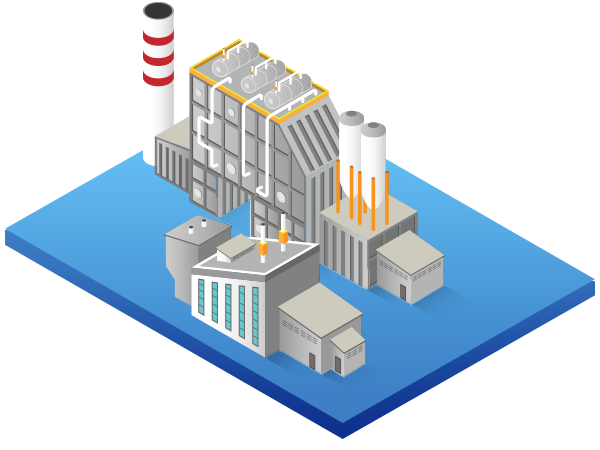 Texas Electricity Generators
Electricity Generators build and maintain the power plants that feed power into the Texas electricity grid, which is then sold to Retail Electricity Providers.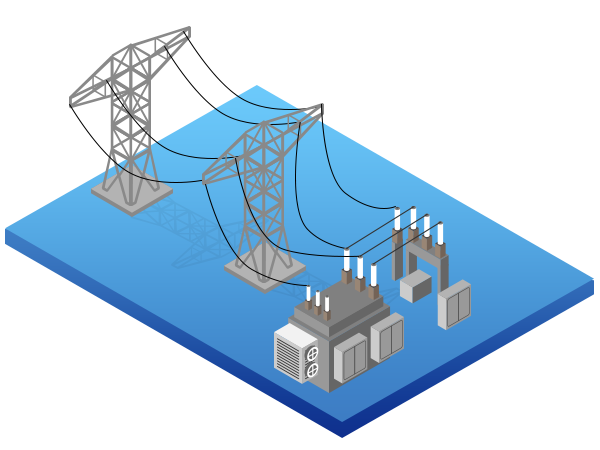 Transmission/Distribution Service Providers (TDSP)
The TDSP maintains the meters, wires, poles, and underground cables that bring the electricity from the generators to your home. The TDSPs are also responsible for reading your meter and providing that information to your Retail Electricity Provider (REP).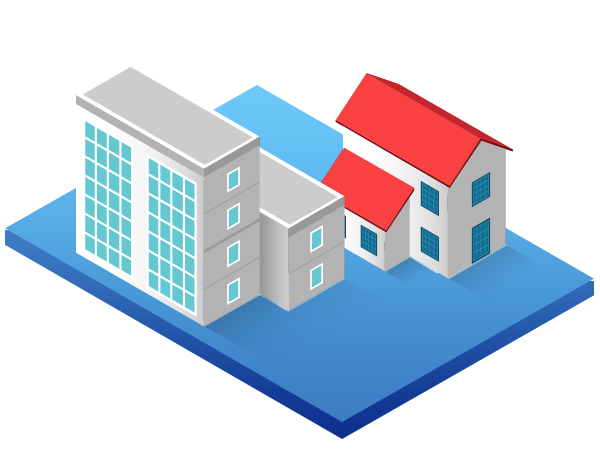 Retail Electricity Providers (REP)
Retail Electricity Providers provide customer service, billing, and payment functions to you, the consumer. They create different brands, plans, and products to meet your unique lifestyle needs as a customer. They purchase electricity on the wholesale market from the generators and make sure you are properly billed for the amount of electricity you use.
ERCOT - Electricity Reliability Council of Texas
The Electricity Reliability Council of Texas (commonly known as ERCOT) is the governmental entity responsible for managing the Texas electricity grid. They forecast electricity needs across Texas and coordinate with the generators to make sure there is steady, sufficient power to keep everyone's lights on. ERCOT is also responsible for enforcement of the consumer protection laws put in place when Texas deregulated it's electricity market.
Texas TDSPs (Transmission and Distribution Service Providers)
The companies are responsible for maintaing the poles & wires to get the power to your home
Texas Electricity Supplier Company FAQs
Can you choose your light company in Texas?

Instead of being forced to buy electricity directly from the neighborhood electric utility, energy choice provides Texans the opportunity to select their electrical supplier. In Texas, price reductions, the development of new electric programs, and enhancements to customer service can all result from competition among light companies.

When can you switch electricity suppliers in Texas without penalty?

Residential consumers must be notified at least 30 days before a contract expires by retail power providers. If the move is made no sooner than 14 days before the contract expiration date specified in the notice, the residential customer will not be charged an early termination fee.

Can you switch electricity supplier at any time?

You can change your energy supplier whenever you choose, but you should think about a few things first. Many energy tariffs have exit fees attached to them, which means you'll have to pay a cost to leave if you're still inside the agreed-upon contract period.

How late can you be on your electric bill before they shut it off in Texas?

If a consumer fails to pay their electric bill by the due date, their Retail Electric Provider (REP) may request that the TDSP disconnect the electricity once a 10-day notice period has expired.

How do electric companies work in Texas?

Generators produce electricity, which is then distributed to the Texas power grid. Electricity is sold to Retail Electricity Providers (REPs), who in turn sell it to their customers. REP is in charge of service and billing. Electricity is delivered to customers through Transmission and Distribution Utilities (TDUs).

How much is an electric deposit in Texas?

The electric deposit amount in Texas is one-sixth (1/6) of the total estimated annual bill.

Who are the best Texas electricity providers?

The highest-rated electricity companies are Champion Energy Services, Energy Texas, Payless Power, and Constellation.

These are Texas Electricity Ratings' Gold Tier Providers. This distinction is only given to energy retailers who offer the best rates with superlative customer service with a wide range of electricity plans to choose from. Customers can rest assured when choosing these providers to be serviced by the most capable and industrious retailers in the Texas electric market!




Who are the lowest-cost electricity providers in Texas?

The Texas electric companies with the cheapest rates are Discount Power with 1 plan starting at 11.8&cent/kWh, Energy Texas with 5 plans starting at 12.7&cent/kWh, GoodCharlie Energy with 7 plans starting at 12.7&cent/kWh, and Reliant with 4 plans starting at 13.3&cent/kWh.

Here is Texas Electricity Ratings' full portfolio of over 90+ electric providers to choose from!



What are the cheapest electricity plans in Texas?

The plans with the lowest rates this week are Frontier Saver Plus 12 from Frontier Utilities starting at 9.2&cent/kWh, Gexa Eco Saver Plus 12 from Gexa Energy starting at 9.2&cent/kWh, Gexa Eco Saver Plus 24 from Gexa Energy starting at 9.2&cent/kWh, and Frontier Saver Plus 24 from Frontier Utilities starting at 9.2&cent/kWh.

Here are other 90+ electricity companies with affordable plans!



Other Providers
We have not vetted and do not sell plans for these light companies in Texas. However, they may still serve customers in the Texas area and are included for historical and educational purposes.
How to Compare Texas Retail Electricity Providers (REPs)?
Each REP in Texas tries to offer something different and unique to their customers. They might have Rewards programs for loyal customers. They could offer special products for your home that improve your energy efficiency. Or they might just try to get you a low rate with no frills! (Hey, who doesn't like a good deal!). To compare these plans and products, think about what kinds of things are important to you - then we can help you find the right company and product for your situation.
Common Texas Electricity Plans and Prices
Most Texas light companies offer the most popular kind of plan - a fixed rate 12 month plan. The 'fixed rate' means that the amount the REP charges you for each kilowatt-hour you use will be quite stable from month to month. The '12 month plan' means that they guarantee you that rate for 12 months, and in exchange, you promise to buy electricity from them for the next 12 months.
There are other types of plans as well, such as 'bill credit' plans which apply a credit on your bill when you meet certain usage levels, and 'free energy' plans where there is no energy charge for power you use at certain times of the day.
How Texas Electricity Rates Light Companies
We use our decades of combined experience in the Texas electricity market to evaluate Texas electric companies on a variety of factors. We review customer service, plan selection, deposit policies, customer service quality, customer reivews, and other indicators to determine how a given electric provider stacks up against the competition.
After we compile the data, we boil it down to a few key areas, and give each area a score between 1 and 5, with 5 being best. Then we collate the scores and award a Gold, Silver or Bronze ranking for those providers.