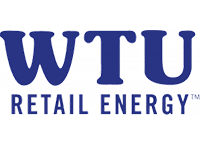 Quick Links
West Texas Utilities was the incumbent electricity provider for areas north Texas for 75 years until Texas electricity deregulated in 2002. American Electric Power (AEP) then sold the retail electric part of their business to Direct Energy, who has been operating in that region of Texas as WTU Retail Energy ever since.
Direct Energy is the largest competitive retailer of energy and related services in North America. With operations across Canada, Texas and the north-eastern United States, Direct Energy delivers $8 billion of energy and related services to over five million residential and commercial customers. They operate generation assets, as well as retail electricity services in multiple states across the US.
Recommended Plans
All Plans
WTU user
Been very happy with WTU. No problems what so ever .
No 3-4 star reviews have been posted or approved yet
Automated System is Horrible!
Moving and had service terminated. Online system deleted credit card on file and didn't recognize account number when I called to pay the final bill. Had to finally call the above number, then select start service to get a live body to transfer me to billing. Should change online billing so that account info is NOT deleted until final bill is paid. Helloo....does that make sense to anyone? I've spent an hour just trying to pay a bill. By the way, half the links and phone numbers listed on your websites don't work. Doubtful we'll be using you again, especially since I've read the other reviews and found out there are less expensive companies.
1-2 Star Reviews: 6 (55%)
poor customer service for website issues
My accoatunt has things worse. When I asked if this was my issue or if others were having the same problem I was told I was not the only one and that this was an issue that was ongoing. Not once the reps offered to take a payment by phone without a fee. This is very unprofessional and time consuming to call in 3 times, made to feel as if it was my issue, trying different browers and internet methods ie with WIFI or without. Get a better system in place!
WTU Retail Energy News
No applicable blogs have been written

WTU Retail Energy FAQs
Where can I order WTU Retail Energy electricity?
---
WTU Retail Energy does not have any electricity plans
Where can I order WTU Retail Energy natural gas?
---
WTU Retail Energy does not have any natural gas plans
What do customers think about WTU Retail Energy?
---
That depends on who you ask. There will always be someone who feels wronged by a company, no matter how good they actually are. The average WTU Retail Energy customer review is 0 / 5 stars. Keep in mind, consumers will go out of their way to complain far more often than they will to give praise.
Why is my electricity rate higher than when I signed up?
---
The rate you see when you sign up is the average rate at that exact amount of usage in one billing cycle. Some companies try to game the system by applying bill credits between certain usage thresholds. It works great if you are within the margins, but as soon as you leave that band you no longer get that bill credit and your rate per kWh can double. The PUC only requires that companies disclose their average rates at 500, 1000, and 2000 kWhs. Companies can get around this by giving you a $50 bill credit if you use between 1000 and 2000 kWhs per billing cycle. The only way to really know what you're getting into is to read your EFL. A 10¢ rate at all usage amounts may end up being cheaper than that 8¢ rate at 1,000 kWh!
WTU Retail Energy Plan Summary
WTU Retail Energy does not currently have any plans available on Texas Electricity Ratings.
We recommend plans from
Gexa Energy
and
Pulse Power
instead.