Do Bill Credit Electric Plans Save Money Now?
Posted on
Shop Cheaper Electricity This Winter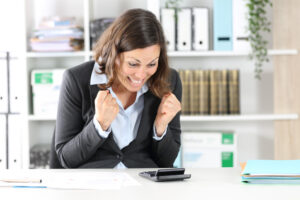 With the global energy crisis driving costs up, finding a good deal on Texas electricity has never been more crucial. As we prepare to heat our homes this winter, we'll need to take a look at the cheapest plans on the market. But, with so many different rates and plan types, it's difficult to know if a fixed-rate or bill credit plans save you more money right now.
The Best Bill Credit Plans Right Now
Bill credit plans usually have a higher rate per kWh than fixed-rate plans. However, this higher price will be offset by credit when you hit the provider's threshold. That's why it's important to know your average monthly usage because if you don't make that threshold, you'll lose the discount. These generally make the rates look nice when they're right at 1,000 kWh...
Savvy Value 36 by TriEagle Energy works best for high usage. If you use less than 2,000 kWh per month, then just keep shopping. This plan offers a 18.7 cents per kWh energy charge at 1,000 kWh average usage. However, you'll get a bill credit of $30 at 2,000 kWh, which brings the energy charge down to 16.9 cents per kWh. There's also a $4.95 monthly charge. So, your bill estimate at 1000 kWh usage would be about $191.95. However, at 2,000 kWh, it would be roughly $343.12. Remember that this plan's contract lasts 36 months. If you cancel before that, you'll need to pay $20 for each remaining month.
If you'd like a shorter-term plan, the Frontier Super Value 24 offers a 12.8 cents per kWh rate at 1000 kWh, thanks to the $100 bill credit you receive when you use between 1,000 and 2,000 kWh per month. However, if you use less than 1,000, your rate is 23.2 cents per kWh. That means if you only use 500 kWh, your bill would be $116. But, at 1,000 kWh usage, it would be $175. Again, know your monthly usage. Lastly, the early termination fee (ETF) of this plan is $200.
How Do the Cheapest Fixed-Rate Plans Compare?
The cheapest fixed rate plan right now is the Energy Texas 36 Inflation Fix, with only 15.2 cents per kWh. This means that at 1000 kWh usage, your bill would be $141 on average. However, the ETF for this plan is $500.
If you'd rather opt for a fixed-rate plan over the best bill credit plans, the Champion Energy Champ Saver 24 may be the better option. While their bill estimate is $146 with the same usage, the ETF is only $250.
Keep Your ETF In Mind
While all of these plans have a fixed term of 36 or 24 months, you don't have to stick with it for the entire term. When prices drop (perhaps as soon as the 2023 Spring shoulder months), you can switch electricity providers to get a better rate. But, you'll most likely need to pay an ETF. And the lower the ETF of the plan you choose now is, the more you could save in the long run.
Currently, the Frontier Super Value 24 and the Champion Energy Champ Saver 24 have the best early termination fees, with only $200 and $250, respectively.
Are Bill Credit Plans Cheaper Now?
The value of any bill credit plan you get depends on your usage. If you don't use much electricity and prefer to save energy, a fixed-rate plan is much better for you. But, if you know you're going to use over 1,000 kWh every single month, then opting for a bill credit plan with the right threshold may be better for your budget.
Right now, even the best bill credit plans aren't as cheap as fixed-rate plans. Your best option is to find a good fixed-rate plan with a favorable early termination agreement. Then, reevaluate your energy expenses in Spring.
Shop All Plans in Texas
Visit https://www.texaselectricityratings.com/ to compare electricity rates, find the cheapest one, and shop the best plan for your home.