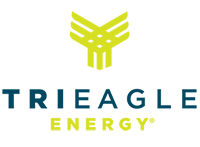 Quick Links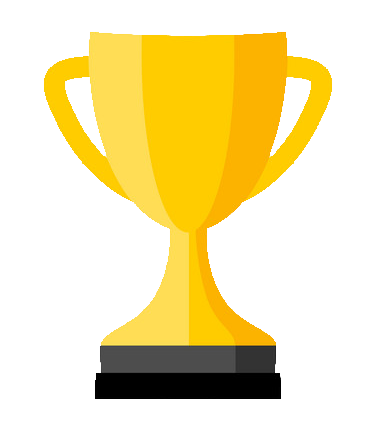 Texas Electricity Ratings's Gold Tier Providers are the best of the best in Texas electric. These are the best providers over the past year at providing customers and communities great service, stellar customer service, and top of the line resources, just to name a few things. When you select one of these providers, know you're choosing from among the best options in the Texas electric market.


TriEagle Energy is an electricity company that has specialized in commercial electricity since it's founding in 2002. In 2011, TriEagle expanded into the residential electricity market in Texas as well as the deregulated electricity market in Pennsylvania.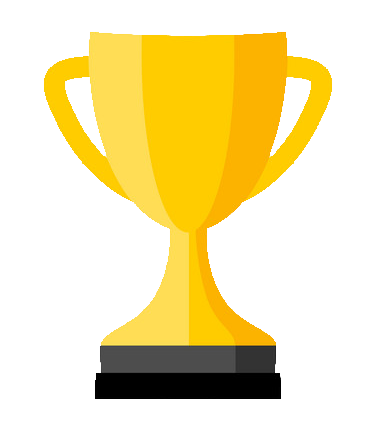 Recommended Plans
All Plans
Fixed Rate
Green
12 Months
24 Months
36 Months
Best 36 Month Value
Great rates regardless of your usage!
Simple, straightforward pricing
Price Protection for 3 years
$
127
est. avg. bill
Based on a
yearly usage curve
averaging
0
kWh per month

Most Recent TriEagle Energy Reviews
Good and simple
Ive been happy with Trieagle, and just signed another 3yr contract. Simple and consistent billing, no hassles/hikes or gimmicks, you can see 12months usage graph on each bill and the little emailed progress reports are a nice touch.

— Mike in Texas from Kemp TX
Great Company & Rates
We've been with TriEagle for 3 years. Never had one problem. Getting ready to renew for another 3 years!

— Dominique H from Mckinney TX
My Tx powercompany
I have to report that since i moved here to TX in the last 3 years ,TriEagle electric company has done a great job and i am also happy with their services.

— Danny B. from Mansfield TX
4-5 Star Reviews: 70 (37%)
Good and simple
Ive been happy with Trieagle, and just signed another 3yr contract. Simple and consistent billing, no hassles/hikes or gimmicks, you can see 12months usage graph on each bill and the little emailed progress reports are a nice touch.
3-4 Star Reviews: 22 (12%)
Mixed opinion
Process & administration good experience. Price on the high side.
2-3 Star Reviews: 17 (9%)
Shorter Pay By Phone Method
As far as pricing, Tri Eagle is the best out there as far as savings, there is NO DOUBT in my mind about that. Customer Service needs some work, not always the friendliest BUT my biggest complaint is the pay-by-phone system. It takes FOREVER to pu by phone and I think they know this and its to con you into signing up for auto-pay so that way they can bill you at a higher amount and take it when they like, I never trusted auto pay and I still dont. I know the game, they want you to sign up for auto pay and for those that dont they make sure to make the (one time payment) pay-by-phone process loooong and drawn out so you give up and sign up for the auto-pay service. Big business are notorious for these little tricks and scams.
1-2 Star Reviews: 75 (40%)
Power out no response
I have a few meters on my land.. called to get one turned off for an r.v that was connected. Tri eagle turned off every meters to my rv park and main house made me wait 2 days before power was returned in the cold. Worst service to try and get them to fix the problem.
TriEagle Energy News
Best 24 Month Energy by Best Ranked Providers
Find out which plan from our Best Ranked Providers is the one we think is the best 24 month energy plan! Which Top Provider Offers The Best 24 Month Energy?  You wouldn't buy a Rolex watch at a gas station. This is because you know the seller can't meet your customer service needs for high e...
Best 12 Month Energy by Best Ranked Providers
We evaluate, rate, and rank top notch electricity providers. Find out which one offers the best plan that can help you save more. The Cheapest Plan from Top-Rated Energy Companies Shopping for the cheapest 12-month energy rates from the best-ranked providers in Dallas? It can be overwhelming with...
Don't Miss These Electricity Rates In Waco
The right energy plan for you depends on what you need. Let's help you shop and compare the best light company electricity rates in Waco. Who Has The Cheapest Long-Term Electricity in Waco? Choosing the cheapest electricity plan in Waco depends on what you want. Whether you're looking for a m...
TriEagle Energy FAQs
What is the cheapest plan that TriEagle Energy has?
---
The cheapest plan TriEagle Energy has is Eagle 36, with rates starting at 12.7. This is a 36 month plan.
Where can I order TriEagle Energy electricity?
---
TriEagle Energy has electricity plans in Texas
Where can I order TriEagle Energy natural gas?
---
TriEagle Energy does not have any natural gas plans
What do customers think about TriEagle Energy?
---
That depends on who you ask. There will always be someone who feels wronged by a company, no matter how good they actually are. The average TriEagle Energy customer review is 3 / 5 stars. Keep in mind, consumers will go out of their way to complain far more often than they will to give praise.
Why is my electricity rate higher than when I signed up?
---
The rate you see when you sign up is the average rate at that exact amount of usage in one billing cycle. Some companies try to game the system by applying bill credits between certain usage thresholds. It works great if you are within the margins, but as soon as you leave that band you no longer get that bill credit and your rate per kWh can double. The PUC only requires that companies disclose their average rates at 500, 1000, and 2000 kWhs. Companies can get around this by giving you a $50 bill credit if you use between 1000 and 2000 kWhs per billing cycle. The only way to really know what you're getting into is to read your EFL. A 10¢ rate at all usage amounts may end up being cheaper than that 8¢ rate at 1,000 kWh!
TriEagle Energy Plan Summary
Total Plans
6
show/hide details