About Oncor Energy Electricity Service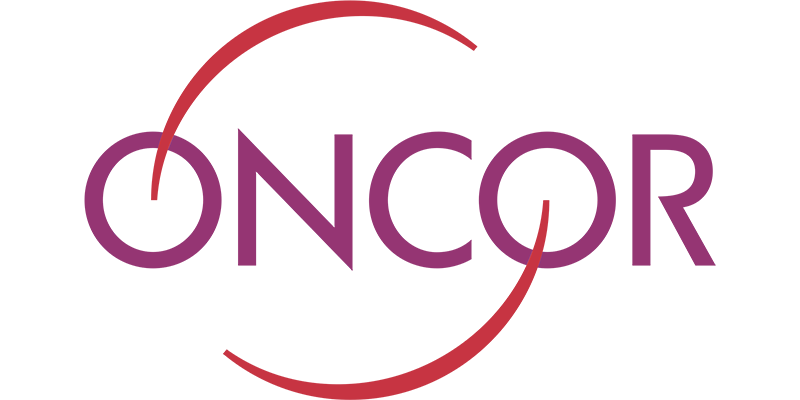 About Oncor Energy in Texas
The Dallas Electric Company first brought electricity to Dallas in 1882. Over the years as the need for electricity grew and changed, Dallas Electric Company and twelve other Texas electric companies consolidated to form one single utility. Texas Utilities formed in 1945 and took over supplying electric power to north Texas. As years passed, the company grew and reorganized, becoming TXU Corporation in 1999. Following deregulation, TXU Corporation split into three separate entities that handled generation, retail, and transmission/distribution.
In 2007, the largest ever private-equity acquisition changed TXU Corporation into Energy Future Holdings Corporation (EFH). Its energy operations included Luminant (generation), TXU Energy (retail electricity provider), and Oncor (transmission/distribution), Unfortunately, the deal proved too big and EFH foundered. In 2018, Sempra Energy acquired a majority stake in Oncor for US $9.45 billion.
Oncor Electric Delivery Company is headquartered in Dallas, TX. It is Texas's largest Transmission/Distribution Utility (TDU), serving more than 420 Texas cities. With more than 103,000 miles of power lines delivering power to over 10 million Texans, the Oncor territory serves part or all of 120 Texas counties.
Electricity Rates in the Oncor Service Area, Dallas
We work to guide customers to help them get the cheapest electricity rate. Or you can use our Oncor Energy Bill Calculator tool.
How do I get the Cheapest Oncor Energy Rate?
There are four basic steps

Understand your Oncor Energy usage
Know Your Credit Score
Understand Oncor Energy (Local Utility) Charges
Understand The EFL (Electricity Facts Label)
Oncor's Lowest Priced 12 Month Electricity Plans
Company
Term
Rate
Constellation
12/months
12.9¢/kWh
TXU Energy
12/months
13.9¢/kWh
Rates as of Sep 28, 2023 at 08:29 PM
Oncor's Lowest Priced 24 Month Electricity Plans
Company
Term
Rate
4Change Energy
24/months
11.1¢/kWh
Gexa Energy
24/months
11.1¢/kWh
Frontier Utilities
24/months
11.1¢/kWh
Champion Energy Services
24/months
14.8¢/kWh
Rates as of Sep 28, 2023 at 08:29 PM
Oncor's Lowest Priced 36 Month Electricity Plans
Company
Term
Rate
Veteran Energy
36/months
12.5¢/kWh
BKV Energy
36/months
14.3¢/kWh
Rates as of Sep 28, 2023 at 08:29 PM
Prepaid Plans for Oncor Energy Customers
Company
Term
Rate
Payless Power
6/months
18.2¢/kWh
Payless Power
12/months
18.3¢/kWh
Rates as of Sep 28, 2023 at 08:29 PM
Oncor In The Community
Oncor's roots in serving north Texas go as deep as the trees lining the Trinity River. Not surprisingly, Oncor has been partnering with the Arbor Day Foundation's Energy-Saving Trees Program to give away 8,000 free trees to customers. Because trees are not only good for the environment, their shade reduces the summer time cooling load on homes and also helps reduce heat-island effects in urban areas. Oncor has also made it easier for homeowners to keep their communities safe by reporting outages in their neighborhood with its MyOncor app.
The company also keeps an eye on the future by celebrating National Engineer's Week. To get more children interested in STEM careers, Oncor employees volunteer their time to engage students in learning more about STEM careers and fostering a love for education. Volunteers continue to give back through local community events, academic programs and STEM-focused, interactive tours.
Oncor's employees also participated in and sponsored the Dallas Regional "For Inspiration and Recognition of Science and Technology Robotics Competition" (F.I.R.S.T.). More than 60 student teams from around the Dallas/Fort Worth area built robots and competed for education scholarships. Oncor donated $25,000 to support the Dallas regional event.
Oncor is also proud to power one of the oldest annual traditions in the state, the Texas State Fair. During 24 days of food, music, and fun, Oncor used 19,000 feet of underwire cable carrying up to 18.7 megawatts of electricity to light up the fair.
What to do When There's an Oncor Outage
Storm damage, equipment failure, and even simple accidents can knock out the power not just to your home but to your neighborhood and your entire community. If the power goes off suddenly, the first thing a Texas electricity customer should do is to contact their local utility transmission/distribution utility (TDU). These companies are responsible for maintaining the poles, wire, and substations that deliver electricity to your home.
Customers can report an outage to Oncor by phone: 888.313.4747.
Customers can also report problems or through the Oncor StormCenter web site. Customers can not only track reported power outages that affect them but view detailed outage information from all over the Oncor service territory.
Power Outages in Dallas, Today.
Because power outages are not only inconvenient to comfort but often crucial to safety, Oncor's outage map for the Dallas-Ft. Worth metro area is very detailed, providing information on the number of people affected and an estimate on when power will be restored. However, because the map is based on data transmitted from electrical equipment where the outage originates, customers will not see outage symbols over their homes. For reasons of security and safety to homes and businesses, Oncor does not supply specific addresses affected by a power outage.
Oncor on Twitter
If you want to stay right on top of the latest power failure information, Oncor is very active on Twitter. They routinely posts outage and power restoration information as well as weather updates.
How to Report an Oncor Street Light Outage
Oncor owns, powers, and maintains more than 420,000 streetlights across Texas, responding to more than 70,000 streetlight outage reports annually. Most streetlight repairs take 5 to 10 days to complete. Because streetlights are so important to public safety, you can report streetlight problems to Oncor at https://www.oncorstreetlight.com.
Compare Oncor Utility Fees
Oncor Transmission/Distribution Rates
Electricity customers in Texas pay separate charges for their electricity supply and the electricity's transmission and distribution. Transmission and distribution charges on your bill cover the cost of maintaining the poles and wires of the local grid to get your electricity to your home or business. Basically, TDSP or TDU charges are really transmission and distribution charges from your local utility.
On your bill, TDSP or TDU charges reflect two main charges:
A fixed-rate customer charge. This charge is made up of the cost of maintaining an account with Oncor and a metering charge measuring your usage.
Transmission/distribution charges per kWh used during the month.
But while TDSP or TDU charges are usually somewhat explained on the monthly bill, many customers are often confused because providers "TDSP" and "TDU" sometimes use these terms interchangeably.
Ask Oncor Why TDU Charges So High?
As many Oncor customers know, TDU charges alone can add 1/3 or more to your monthly bill because they depend on how much electricity you use to power your home. For example, the Oncor rate is 4.1867 cents per kWh. If you use 1000 kWh per month, you'll be charged $41.87 to have that 1000 kWh delivered to your home. Add in Oncor's customer charge of $3.42 and your total monthly delivery charge roughly comes to $45.29!
And that doesn't even include the electricity you actually used!
While these charges aren't welcome expenses, remember that Oncor is required by the State of Texas to reliably operate and maintain a transmission and delivery network that's over 103,000 miles of power lines. This same network delivers power to some 420 cities and towns. Keeping their part of the ERCOT electric grid running smoothly to supply nearly 10 million people with reliable energy in all kinds of Texas weather is an intensive and expensive job.
Before Oncor can change its rates, it must file a request with the Public Utility Commision of Texas. The PUC updates rates (also called "tariffs") twice a year. Oncor and other TDUs can file rate change requests whenever they want but all such changes must be first reviewed and approved by the commission before they can go into effect.
How To Reduce Oncor Electricity Delivery Charges
All residential electricity customers in the Oncor service area pay the same distribution charge rates no matter where who their retail electric provider is.
If you've heard that you can reduce your monthly Oncor delivery charges, you need to pay attention to this important fact:
Residential electricity customers generally do not use the same volume of electricity as businesses. Consequently, they don't need to worry about demand charges, demand ratchets, or time of use charges. However, business and commercial customers as well as places of worship do.
The only way for residential customers to reduce their monthly TDU charges per kWh is to reduce the amount of electricity that they use. Unfortunately, if you've signed up for a tiered rate plan that penalizes you for using less electricity, cutting your usage each month might cost you more.
The smart way to cut your monthly bill is to shop for a new Texas retail electricity provider offering plans and low rates that don't gouge you for using less energy. That's the best way to avoid paying high TDU charge!
Calculating Oncor Distribution Charges
At present, Oncor distribution charges per month consist of $0.038447 per kWh used and a $3.42 customer charge. On typical Texas electricity EFLs, these charges are factored into the total price of an electricity plan to calculate the "average" price. This is done by dividing the amount of the customer charge by the kWh usage amount and then adding that to Oncor's price per kWh used amount.
At the 500 kWh level, Oncor TDU charges = $0.045287 OR 4.5287 cents per kWh.
At the 1000 kWh usage level, Oncor TDU charges = $0.041867 OR 4.1867 cents per kWh
At the 2000 kWh usage level, Oncor TDU charges = $0.040157 OR 4.0157 cents per kWh
The key point to remember for flat rate plans is that at the end of the month, the higher your electricity usage the higher your total bill.
The total "average" price amount is then added to the provider's energy charge.
That said, notice that as the usage level rises, the price per kWh for these Oncor Distribution Charges decreases.
Here's what's happening: as the usage rises, the Oncor charges are being divided by bigger and bigger usage amounts. As a result, the average price per kWh decreases even though the distribution charge rate (0.038447 per kWh used and the $3.42 customer charge) doesn't change at all.
This also explains why the average price on retail providers' flat rate electricity plans appears to penalize low usage customers.
The MyOncor App
Oncor also offers customers its MyOncor App for iOS and Android devices. Oncor customers to report and track outages, manage service requests, and receive news and updates. The app also give customers access to energy efficiency tips to help manage your energy consumption and save on your electric bill and important safety information during severe weather events. To use MyOncor, you must be a customer in the Oncor Electric Delivery service territory.
What do TDSP and TDU Mean?
TDSPs include:

Bulk transmission companies (high tension lines that move hundreds of megawatts across the state)
Rural Electric Cooperatives (RECs)
Municipal-Owned Utilities (MOUs)
Investor Owned Utilities (IOUs) that operate a Transmission and Distribution Utility (TDU) in Texas.
The problem is that when deregulation started, "TDSP" and "TDU" were bandied about interchangeably by regulators, legislators, and providers to mean the same thing; local distribution charges. But there is actually a difference.

"TDSP" or "Transmission/Distribution Service Provider" is mainly used by ERCOT. ERCOT runs the electricity markets plus takes care of the day to day BULK transmission/distribution operations on the Texas grid (those tall HIGH VOLTAGE, high tension power lines.) ERCOT works with transmission/distribution service providers (the companies that own and operate these big power lines) to send megawatts of electricity where it needs to go at the right time. According to ERCOT, "TDSPs own/operate, for compensation, the equipment/facilities to transmit and/or distribute electricity in Texas."

"TDU" or "Transmission/Distribution Utility" is mainly used by the PUC of Texas. The PUCT regulates and approves transmission rates set by the different utilities such as MOUs and IOUs that deliver electricity locally to homes and businesses. According to PUCT, a TDU is the local utility company (which includes the monopoly IOU companies) that handles the local transmission and distribution to local customers within its service territory. In short, TDUs handle the local distribution to home and business users, track usage, and bill everyone equally to help maintain the equipment.
TDUs include: :

Oncor
Centerpoint
AEP (North and Central)
TNMP
Sharyland Utilities
One way to think of this whole transmission/distribution process is that once the electricity arrives from the TDSP (bulk supply) at the local city/town switching station it then becomes the TDU's job to deliver the electricity to homes and businesses at the PUC approved tariff amount.
Of course, this seemingly clear distinction is clouded by the fact that all the major TDU companies that distribute power on local grids are also TDSPs. This is because these companies are all involved in planning, building, and operating the major transmission lines reaching across the state. So, it's not surprising that twenty years ago, TDSPs and TDUs became interchangeable terms among folks who weren't being terribly picky about making a big distinction between the two roles. Even though "TDU" is a PUCT term, in a number of PUCT reports about local transmission/distribution companies dating before 2006, oddly enough it's "TDSP" that is used and there's no mention at all of "TDU".
However, beginning around 2006, the PUCT began using "Transmission and Distribution Utility" or "TDU" in its orders and rulings. In one PUCT rule-making case in 2006, TDU is used 679 times throughout the report but TDSP is used only once.
Which is right?" TDSP or TDU? Both. Texas electricity customers still see local distribution or deliver charges on their bills listed as TDSP or TDU charges and there's nothing wrong with it.
But technically speaking because these are PUCT-approved delivery tariff charges from the Transmission/Distribution Utility (TDU) and not bulk transmission from ERCOT's Transmission/Distribution Service Provider (TDSP), it's more accurate to call these "TDU distribution charges".