Compare TXU Energy Plans, and Rates to Save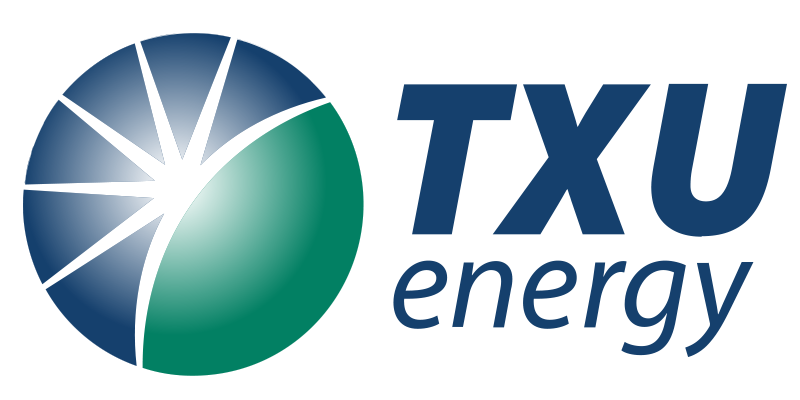 Electricity Plan Reviews
Plan Comparison
| Plan Name | Pros | Cons |
| --- | --- | --- |
| Clear Deal 12 | This plan has a bill credit. | Even with a bill credit, this plan is expensive. |
| Clear Deal 24 | This plan has a bill credit. | Even with a bill credit, this plan is expensive. |
| Solar Value 12 | This plan has a $30 Bill Credit and uses 100% green energy. | This plan is more expensive than the market average. |
| Simple Rate 12 | This is a flat rate, so there won't be any big bill surpsies month to month. | This plan is still expensive, so in some ways, the bill will be an unpleasant surprise every month. |
| Season Pass 12 | Drastically Reduced Energy Charges during the Winter & Summer. | Really high Energy Charges during the Autumn and Spring. |
| Free Nights & Solar Days 12 (8 pm) | This plan has a window of free energy that's good for heating and powering homes | This plan is still expensive. |
| Flex Forward | This plan has no contract and no cancellation fee. | This plan's rates can fluctuate month-to-month, sometimes substantially. |
| Saver's Discount 12 | This plan has a bill credit | This plan is still expensive |
| Solar Saver 12 | Plan has a bill credit. | Plan name might be misleading, plan is expensive. |
| Saver's Discount 24 | This plan has a bill credit | This plan is still extremely expensive |
Our Review: Honestly, this plan Is just the 12 month version of the Clear Deal 12 plan from TXU. Same Bill Credits, same thresholds, just a different term and different cancellation fee. The Clear Deal 12 plan's bill credit is also $30, and kicks in at a usage of 800 kWh. The Energy Charge is still extremely high, however, so unless you're the owner of a small home who doesn't use too much electricity, the plan rate will feel high. The plan also has a $9.95 base monthly charge, and the plan doesn't include any TDU delivery charges.
Pros: This plan has a bill credit.
Cons: Even with a bill credit, this plan is expensive.
Plan Type: Bill Credit
Term: 12 Months
Our Review: Honestly, this plan looks pretty similar to TXU's Saver's Discount 24 plan. They're both 24 month plans, and they both have bill credits. The Clear Deal 24 plan's bill credit is also $30, but it kicks in at a usage of 800 kWh, as opposed to 1200. The Energy Charge is still extremely high, however, so you'll find to squint to find any savings from the bill credit. The plan also has a $9.95 base monthly charge, and the plan doesn't include any TDU delivery charges. It's a 2 year plan, so you won't have to worry about any market pricing volatility for awhile, but locking in at high rates doesn't seem all that attractive, either.
Pros: This plan has a bill credit.
Cons: Even with a bill credit, this plan is expensive.
Plan Type: Bill Credit
Term: 24 Months
Our Review: This TXU plan has a bill credit at 800 kWh usage, but the energy charge is so high it might not feel like much of a discount. Additionally, there is a $9.95 monthly recurring charge, and a $150 cancellation fee. It is an environmentally friendlly plan, utilizing 100% green energy, so customers can feel good about having a low carbon footprint and being good to mother earth.
Pros: This plan has a $30 Bill Credit and uses 100% green energy.
Cons: This plan is more expensive than the market average.
Plan Type: Tiered Rate
Term: 12 Months
Our Review: TXU's Simple Rate 12 plan is a fixed rate plan. What that means is that the kWh rates between the usage levels of 500, 1000, and 2000 are pretty close together, so there won't be any big bill fluctuations based on usage. Unfortuantely, the Energy Charge on this plan is still extremely high, 25% higher than some other's weve seen, and the rate in question doesn't seem in include transportation fees from the utility. What that adds up to is almost certainly an exremely high bill every month. The plan also has a very high monthly recurring charge of $9.95 a month, which is pretty standard for TXU. There are similar plans on the market for much, much cheaper.
Pros: This is a flat rate, so there won't be any big bill surpsies month to month.
Cons: This plan is still expensive, so in some ways, the bill will be an unpleasant surprise every month.
Plan Type: Fixed Rate
Term: 12 Months
Our Review: TXU's Season Pass 12 is pretty interesting. The service windows are are Dec 1st through February 28 and June 1st through August 31st. During those specific months, the Energy Charge of this plan is 50% what it is during the other months, or "seasons," hence the plan name. The idea here is that customers will have cheaper energy during the hottest and coldest months of the years, and they'll pay more during the more mild seasons. This should, in theory, generally even out a customer's bill over the course of the year. It's an interesting concept. Of course, the question is if this is any different than just a fixed rate plan, which might offer the same benefit. The starting energy charge on this plan is still very high, but the 50% discount during the Seasonal months makes the charge pretty competitive. It's a 12 month plan with a $150 cancellation fee and a $9.95 monthly charge.
Pros: Drastically Reduced Energy Charges during the Winter & Summer.
Cons: Really high Energy Charges during the Autumn and Spring.
Plan Type: Fixed Rate
Term: 12 Months
Our Review: TXU's Free Nights & Solar Days 12 plan is one of an increasingly popular kind of Texas electricity plan we call Time of Use. In this instances, the energy in a household is "free" for a certain window of time, usually at night, and customers pay a higher energy charge during the rest of the time. This is a good plan for folks who, say, drive an electric vehicle and schedule their charging to happen in the middle of the night, or for technical people who will heat or cool their home during the night and raise their thermostat during the daytime hours. That being said, even by Time of Use standards, this plan is still very expensive with an exremely high energy charge during the non-free time windows. It's also one of the TXU plans with a very high monthly base charge of $9.95.
Pros: This plan has a window of free energy that's good for heating and powering homes
Cons: This plan is still expensive.
Plan Type: Fixed Rate
Term: 12 Months
Our Review: TXU's Flex Fowrad Plan is TXU's month-to-month/variable electricity plan option. Most electricity companies have a month-to-month plan. The benefits of this plan are that there is no contract, therefore no cancellation fees. The downside is your rate can fluctuate month-to-month by the provider, and that adjustment is rarely, if ever, cheaper. The risk is you can pay double the rate from month to month before you even notice.
Pros: This plan has no contract and no cancellation fee.
Cons: This plan's rates can fluctuate month-to-month, sometimes substantially.
Plan Type: Fixed Rate
Term: 1 Months
Our Review: TXU's Saver's Discount 12 is a plan being offered by TXU? It's a fixed rate plan, with a bill credit $30 at 1200 kWh of usage. But the Energy Charge is extremely high, so there really aren't much in the way of savings, even if you hit the bill credit. It's a one year contract, so you aren't hedging against market pricing volatility for very long, but at the same time, this rate is not competitive so you're not avoiding market volatility for long, nor are you saving money.
Pros: This plan has a bill credit
Cons: This plan is still expensive
Plan Type: Tiered Rate
Term: 12 Months
Our Review: TXU's Solar Saver 12 is somewhat misleading. Normally when we see a plan with "solar" or "sunshine" or anything similar in the name, we assume a 100% green energy plan. And Solar Saver 12 says it's energy supports Texas solar farms. However, looking deeper, it isn't exactly clear how it supports solar farms in any particular way. The plan is only made up of 25% renewable energy, when the state average of every plan is 31%. So it's actually less environmentally friendly than the average electricity plan. Additionally, this plan as a high monthly recurring charge at $9.95, and a high energy charge in general. That's paying a green energy premium for a plan that isn't green energy.
Pros: Plan has a bill credit.
Cons: Plan name might be misleading, plan is expensive.
Plan Type: N/A
Term: 12 Months
Our Review: Where to start with TXU's Saver's Discount 24 plan? There's a lot going on here. For starters, it's a fixed rate, with a bill credit $30 at 1200 kWh of usage. But the Energy Charge is extremely high, so there really aren't much in the way of savings, even if you hit the bill credit. It's a two year contract, so you don't have to worry about price volatility for awhile, but at the same time, this rate is not competitive so locking in might not be the best idea anyway.
Pros: This plan has a bill credit
Cons: This plan is still extremely expensive
Plan Type: Tiered Rate
Term: 24 Months
Plan Features
One size does NOT fit all. You have a lot of choices of plan types here in Texas. We've grouped up the plans from TXU Energy so you can shop for just the kinds of features you want.
Fixed Rates
These are the most common types of plans and provide the least surprises on your bills. When you use more, you'll pay more per month, and when you use less, you'll pay less per month. However, your average cost per kWh will likely remain fairly stable compared to bill credit plans.
Bill Credit
These plans will usually give a credit on your bill when your usage falls within certain ranges. If you use more or less, your rate per kWh could be significantly higher than the rate you saw when you signed up. Be sure to read the EFL carefully and understand your usage before ordering these kinds of plans. You can find out more in our blog article about bill credit electricity plans.
Even Billing Plans
These plans will usually charge a fixed dollar amount on your bill when your usage falls within certain ranges or tiers. If you use more (or less) than the tier allows, your bill will jump up or down by a certain dollar amount. Be sure to read the EFL carefully and understand your usage before ordering these kinds of plans. These plans can be a good choice for someone who wants their bill to be the same exact amount each month.
TXU Energy does not have any plans in our category here, so below you will find some alternatives which we have reviewed.
Free Energy
These plans will cost much less but only during certain parts of the day or week. If you can adjust your usage to fall into the lower-cost periods, these can be a good choice. If you don't want to put off running appliances until certain parts of the day, these kinds of plans are not for you.
Green Energy
Most providers offer some kind of green or renewable energy plan. These plans can help offset your carbon footprint which helps us all!
TXU Energy does not currently have any Green Energy offers available. Some Green Energy alternatives to consider are listed below.
Solar Buyback
If you have rooftop solar, you can benefit from a specific solar-buyback program, where the retailer monitors the amount of electricity your panels are feeding to the grid and pays you for each kWh you provide.
EV Charging
EVs are great, and because the charging cycles often happen during non-peak-load hours, some providers give a much lower rate for usage during those times. Remember, you'll have to coordinate your charging schedule to take advantage of these low rates.
No Deposit
For credit-challenged consumers who don't want to put down a deposit to begin service, a prepaid (no deposit) plan can make a lot of sense. Instead of paying for your energy after you've used it, you pay before you use it. To start service, you'll need to load somewhere between $25 to $75 on your account. You'll typically pay more per kWh, but these plans usually have helpful apps and notices to help you manage your electricity usage and keep your costs under control.
TXU Energy does not have any plans in our category here, so below you will find some alternatives which we have reviewed.
Residential Electricity
For Apartments
Apartments typically use anywhere from 500-800 kWh per month. When apartment dwellers shop for electricity, they should focus on fixed-rate plans with low monthly recurring charges, and pay particular attention to the 500 kWh rate on the EFL. Also, most apartment consumers should match their contract term to their lease term so they don't get hit with early termination fees.
For Typical Homes
Most medium size houses use about 1100-1700 kWh per month. Consumers in this group should use the 1000 kWh rate on the EFL as a guide for the actual rate they will end up paying. Bill Credit plans can make sense for these users, as well as free energy plans if you can move about 30% of your electricity usage to the off-peak times. The monthly recurring charge is not as important as it does not contribute a significant portion of your monthly bill. 12-24 month plans usually make sense for people in typical houses.
For Large Homes
Customers in large homes probably use 1800-3500 kWh per month, especially if you have a hot tub, pool, electric vehicle, multiple air conditioners, and the like. Focus on the 2000 kWh usage rates shown in the EFL. If you look at a bill credit plan, make sure the credit does not go away if your usage goes over certain thresholds. Generally, longer term plans of 24-36 months are best for large consumers to smooth out price volatility.
Commercial Electricity
When shopping for commercial electricity, it matters how big you are. Typical retail establishments will normally get a stock rate, while larger users can get a customized rate based on their usage.
For Retail Shops
Examples: Light commercial users like professional offices, pizza parlors, hair salons, and other retail shops with bills less than $1,000 per month
You can visit our Commercial Electricity Rates Page and get real-time rates for your business.
After you place your order, an agent will contact you if they can offer a better rate or a custom quote.
For Light Industry
Examples: Laundromats, Warehouses, small manufacturing plants, large repair shops with bills between $1,000 and $5,000 per month
We recommend you call 844-678-5598. You could qualify for a better rate than you would get as a smaller consumer.
For Heavy Industry
Examples: Factories, business campuses, foundries, server farms with bills over $5,000 per month.
You need an expert to help you get the best deal as a larger, heavier electricity consumer.
Call 844-678-5598 to talk to a broker and get a low-priced, accurate, customized quote that takes into account your special electricity consumption needs.
Compare
Cheapest Rate
Sometimes the simplest approach is the best. Here is the lowest rate available from TXU Energy:
Clear Deal 12

| | Dallas | Houston | Abilene | Corpus | Midland |
| --- | --- | --- | --- | --- | --- |
| Rate @500kwh | 19.9¢ | 20.9¢ | 20.4¢ | 20.4¢ | 21.7¢ |
| Rate @1000kwh | 15.5¢ | 16.5¢ | 15.9¢ | 15.9¢ | 16.9¢ |
| Rate @2000kwh | 15.5¢ | 16.5¢ | 15.9¢ | 15.9¢ | 16.9¢ |
| Monthly Recurring Charge | 9.95 | 9.95 | 9.95 | 9.95 | 9.95 |
| Early Termination Fee | 150 | 150 | 150 | 150 | 150 |
| Electricity Facts Label | EFL | EFL | EFL | EFL | EFL |
| Your Rights as a Customer | YRAAC | YRAAC | YRAAC | YRAAC | YRAAC |
| Terms of Service | TOS | TOS | TOS | TOS | TOS |
| | | | | | |
Cheap Houston Rates
Plan
Term
Rate
Clear Deal 12
12/months
16.5¢/kWh
Clear Deal 24
24/months
17.5¢/kWh
Solar Value 12
12/months
17.9¢/kWh
Simple Rate 12
12/months
19.6¢/kWh
Season Pass 12
12/months
20.5¢/kWh
Free Nights & Solar Days 12 (8 pm)
12/months
20.5¢/kWh
Flex Forward
1/months
21.2¢/kWh
Saver's Discount 12
12/months
21.7¢/kWh
Solar Saver 12
12/months
22.9¢/kWh
Saver's Discount 24
24/months
22.9¢/kWh
Rates as of Dec 09, 2023 at 11:25 AM
Cheap Dallas Rates
Plan
Term
Rate
Clear Deal 12
12/months
15.5¢/kWh
Clear Deal 24
24/months
16.5¢/kWh
Solar Value 12
12/months
16.5¢/kWh
Simple Rate 12
12/months
18.7¢/kWh
Season Pass 12
12/months
19.5¢/kWh
Free Nights & Solar Days 12 (8 pm)
12/months
19.5¢/kWh
Flex Forward
1/months
20.3¢/kWh
Saver's Discount 12
12/months
20.6¢/kWh
Solar Saver 12
12/months
21.8¢/kWh
Saver's Discount 24
24/months
21.8¢/kWh
Rates as of Dec 09, 2023 at 11:25 AM
Other Cities
Contract Term
Month To Month
Also known as no-contract plans, month-to-month plans don't require any long term commitment from you.
Typically this type of plan will come with a higher rate that can vary from one month to the next, but in return you'll not be charged an early termination fee if you cancel service.
3-8 Months
These plans can make a good choice for a short-term renter or student who expects to move for sure.
TXU Energy does not currently have any plans with a term in this range. Below are some alternative providers who do.
9-18 Months
These can be good choices for renters on one to two year leases, or homeowners who don't want to lock in a rate for too long.
19-36 Months
These plans often come with lower rates but will lock you into one provider for a longer time. If you're a homeowner and plan to stay put, this can be a good choice.
Buyer's Guides
Expert advice and information to help you evalute which TXU Energy option is best for you
Provider Comparison
FAQ
What do customers think about TXU Energy?

That depends on who you ask. There will always be someone who feels wronged by a company, no matter how good they actually are. The average TXU Energy customer review is 2 / 5 stars. Keep in mind, consumers will go out of their way to complain far more often than they will to give praise.
Reviews & Ratings
Our Rating
TXU Energy Customer Ratings:
Average of TXU Energy Customer Reviews submitted through Texas Electricity Ratings.
TXU Energy Score Details:
| Company | Stars | Rating | Reviews |
| --- | --- | --- | --- |
| TXU Energy | | 1.4/5 | 473 |
Customer Reviews
TXU Energy Reviews:
473 total reviews for TXU Energy.
Service
Customer Service
Phone Number
Chat
Account Login
Bill Pay
How To
Start Service
Credit Check
Generally, all providers in Texas will perform a soft credit check when you place your order to determine if they require a deposit to start service. This is a 'soft' credit check and does NOT count as a 'hard check' on your credit report and will not affect your credit score. Most providers require your social security number, and perhaps a birthdate to process your order. Some providers can use alternate forms of identification such as a drivers license.
Deposits
Deposit amounts vary by provider, typically running somewhere between $150 and $450. There are certain cases where the deposit requirement can be wiaved, but you will have to provide additional documentation. Once the deposit is waived or paid, your service will start. You will earn a small amount of interest on your deposit. After 12 months, if your payments have all been made on-time, the provider will usually credit your deposit to your account balance. If you have completed the contract and do not owe the provider an outstanding balance, they will refund your deposit by check.
Switching Providers
Switching your electricity supplier in Texas is really easy. You simply place an order online for the provider of your choice.
During the order process, you will be given the opportunity to choose a date for the switch to occur. Generally, you can switch on the next business day, or perhaps the current business day if it is before noon or so.
If you don't select a switch date, then the switch will occur at the convenience of the utility company, which will likely be within 3-5 days.
You do not need to contact your current supplier. All the arrangements will be handled by your new supplier. For more details, you can use our blog article on "Switching your electricity supplier".
Switch-Hold
A 'Switch Hold' on your meter means that the current supplier is preventing the meter from switching to another provider.
This is allowed by ERCOT so that people can't just run up a big bill with one provider, then switch to another provider and ditch the balance. Electric companies will typically lift the switch-hold automatically when the balance is paid.
Moving In
Starting service is not much harder than switching. If the address you are moving into has had electrical service, you'll simply place an online order and select a date you wish to begin service. Usually, you can start the next business day.
However, if there is an issue with the meter at your new address, or if the meter has not been installed, it may take several days to get a crew out to rectify the problem.
If you think there is a potential problem with your meter at the new address, you should contact the supplier you have signed up with. They can contact ERCOT and the utility company to verify what is needed in your specific case.
Transfer Service
If you move to another residence, you can generally transfer your existing plan to your new address.
Transferring service will help you avoid paying an early termination fee (ETF).
Simply contact your current provider and they can handle it over the phone. Sometimes, if you are moving to a different area of the state, your rate might change by a couple cents up or down. This is not the fault of the supplier, it's because in different areas of the state, the companies that handle the poles and wires charge different amounts based on local infrastructure costs.
Renew My Contract
If you are on a fixed length contract, the provider will contact you several weeks before the end of your term. Generally, they will present a few options for you to renew your contract.
If the offers that your exsiting provider has shown you are unsatisfactory, you can always switch to someone else. If you intend to do this, you should know your contract end date, and set your switch date to the new provider on or after that date, otherwise you could be charged an early termination fee (ETF). This could be as little as $20, or as high as $250 or even more, so you should select your switch date carefully.
Cancel Service
You can cancel your service with TXU Energy by contacting them and requesting what they will call a 'move out'.
A 'move-out' means that TXU Energy will inform ERCOT that they will no longer provide electricity for your meter. If the 'move-out' day comes, and you have not signed up with another provider, your electricity will get shut off.
If you cancel service before the end of your contract, you will likely be charged a cancellation fee.
Disconnect & Reconnect
A provider may disconnect your service for non-payment. They are required to give you notice. They are allowed to charge fees related to sending a disconnect notice, actually disconnecting your service, and reconnecting your service.
Report Outage
If your power is out, you should NOT contact TXU Energy. Instead, you should contact the company which is responsible for maintaining the infrastructure, poles and wires to your home.
Billing
Estimate My Usage
We've created quite a few articles to help you understand electrical usage.
Understand Your Bill
Early Termination Fee (ETF)
If you switch away from TXU Energy you will likely be charged an ETF (also known as a cancellation fee) unless you are on a month-to-month (no contract) plan.
These cancellation charges are allowed because TXU Energy has probably purchased electricity on the wholesale market to cover your expected usage, and if you leave, they are stuck with excess power that they have already paid for.
Late Charges
If you don't pay your bill by the due date, the provider is allowed to impose a late fee on your account. The late fee is limited to a percentage of your outstanding balance.
kWh (Kilowatt-Hours)
A 'kWh' or 'kilowatt-hour' is a measure of electricity usage. One 'kWh' is equal to a 1000 watt load operating for 1 hour. For example, a hair-dryer uses about 1200 watts of energy. If you divide the watts by 1000, you get kilowatts, so our hair dryer is using 1.2 kilowatts when running. Multiply 1.2 kW X 1 hour = 1.2 kWh. If your per-kWh electriciy rate is 15 cents, then running your hair dryer for an hour costs about 15 X 1.2 = 18 cents.
Average Bill
Most customers in Texas use about 1050-1400 kWh of electricity per month. According to various sources, the average electricity rate in Texas is about 11 cents. This would make the average Texas electricity bill about $115 to $154 per month.
Of course, if you have a higher electrical load than normal you will use more energy, and thus your bills can easily be higher than that. High load items would be things like a swimming pool or electric heat in the winter.
Your home size will have an impact on your usage. A smaller 600 sqft apartment might use 500-600 kWh, while an expansive 3,000 sqft. home could easily use 2,200 to 3,000 kWh.
Average Rate
Your bill will likely show an 'average rate per kWh' or some variation of that. The average rate is the total of your bill (including all fees and taxes) divided by your kWh usage. Generally, your average rate per kWh will be slightly higher when you use less electricity, because there are monthly fixed fees that don't change, so when you use less, the average goes up a bit. Don't confuse 'average rate' with your 'energy charge', which is the amount you are being charged specifically for the electricity you use, and is separate from fixed monthly customer fees.
Bill Period or Cycle
The dates this bill covers. Your Texas utility company will read the meter at their discretion. This will not always be a month or 30 days. If you are on a plan that has "monthly" fees, that fee will appear on your bill, regardless of how many days were within the period.
Energy Rate vs. Average Rate
the 'Energy Rate' is the price in cents that you pay your electricity provider for the actual electricity that you consumed. The 'Average Rate' is the total you paid for electricity service (including all TDSP fees, bill credits, taxes, etc) divided by the number of kWhs you used that month.
ESI ID (Electric Service Identifier)
This is the unique identifier of the electricity meter for your address. If you have multiple meters (one for the house, one for the shed) you will have multiple ESI IDs. Each ESI ID will generally get it's own bill, unless your current provider offers some sort of combined billing.
TDSP Fees
These are fees charged by your utility, and are present regardless of which electricity provider you have chosen.
Fees are charged from the utility and are passed on to the retail electricity provider
TDSP fees can be a fixed charged per bill, or a variable charge based on how much electricity you used during that period. There are a few providers that offer "bundled" rates, which include these fees in their Energy Charge. In bundled rates, your actual average rate will not change during the course of your contract (assuming the plan has no monthly charge).
Some of the TDSP fees you may be charged are:

Customer Charge
Distribution Cost Recovery Factor
Distribution System Charge
Energy Efficiency Cost Recovery Factor
Metering Charge
Nuclear Decommissioning Fee
PUC Assessment
System Restoration Charge
Transition Charge (1-5)
Transmission Cost Recovery Factor
Transmission System Charge
The TDSP fees charged and their amounts will vary depending on which TDSP services your area. As of May 2018, Oncor has the lowest per-bill charge at $5.25, while AEP-North has the highest, at $10.53 per bill. TNMP has the lowest average usage charges, at around 3.3¢/kWh, and CenterPoint is the highest, around 4.1¢/kWh.
Electric companies generally have the same energy charge applied, no-matter which TDSP the plan is in. The difference in the TDSP fees are the reason the same plan can cost around a penny higher in CenterPoint vs TNMP.
About TXU Energy
The Dallas Electric Company first brought electricity to Dallas in 1882. Over the years as the need for electricity grew and changed, Dallas Electric Company and twelve other Texas electric companies consolidated to form one single utility. Texas Utilities formed in 1945 and took over supplying electric power to north Texas. As years passed, the company grew and reorganized, becoming TXU Corporation in 1999. Following deregulation, TXU Corporation splint into three separate entities that handled generation, transmission, and retail.
In 2007, the largest ever private-equity acquisition transformed TXU Corporation into Energy Future Holdings Corporation (EFH). Its energy operations included ONCOR (transmission), Luminant (generation) and TXU Energy (retail electricity provider). Unfortunately, the deal proved too big and EFH foundered. Now, after bankruptcy and years of careful restructuring, Vistra Energy has emerged to be the parent company of TXU Energy. Headquartered in Irving, TXU Energy still enjoys the strong brand loyalty from its customers that's been built after over a century of service to north Texas communities and families. TXU Energy is now one the giants of Texas electricity providers.
TXU In The Community
The one thing TXU knows after 100 years of serving Texas communities is how to be a good neighbor. TXU has long been engaged in Texas community initiatives, supporting charitable causes and making positive contributions to the communities they serve.
TXU's long commitment to preserving and improving the environment is reflected in its TXU Energy Urban Tree Farm and Education Center on the campus of Richland College in Dallas as part of the Texas Trees Foundation.
Begun in 2013, TXU's Energy in Action volunteer program gives full-time employees up to eight hours of time off during business hours each year to volunteer in a community-centered program of their choice. The goal of the community service??"focused program is to help their employees give back by volunteering in their communities where they work and live.
TXU's Energy Assistance Workshops provide social service organizations education and training regarding electric service and assistance plans. Begun in about 2002, the workshops have educated local social service agencies and other partnering organizations on the changing electricity market and service plans in order to help communities keep at-risk seniors and other residents safe.
TXU Energy Aid Low Income Discount
TXU is very sensitive to customers having financial difficulties, whether it's due to a serious illness, job loss, or other circumstances. The TXU Energy Aid program uses donations from customers, employees and other Texans to help around 20,000 families keep their light throughout the state. This program also assists military veterans with a service-connected injury that prevents them from being able to regulate their body temperature.
New TXU Energy customers who qualify as low-income are eligible to pay deposits over two equal installments. Customers are eligible to have their deposit waived if they are 60 years of age or older, or if they are a victim of family violence as certified by a prescribed letter, or if they are medically indigent and submit the necessary proof.
For customers facing an emergency or temporary hardship that makes it hard for them to pay their bills, TXU Energy offers two kinds of payment assistance through its Energy Assistance Program.
Deferrals: Customers can request to extend the time required to pay their current bill to avoid disconnection. A deferral won't change the monthly due date and can't extend beyond the due date of the next invoice. But it extends the disconnect date. Customers will still be assessed applicable late fees and notice fees. Deferral requests can be made online via the customer's MyAccount in the Bill and Payment Summary section.
Installment Plan: This sets up monthly payments for longer-term assistance when the outstanding amount may be too difficult to manage at one time. Customers not only pay their current charges but also installment plan amounts. The installment plan balance and regular monthly charges are broken out on the monthly electricity bill.
TXU Energy Electricity Rates
TXU Energy Variable and Fixed Rates
Fixed rate plans, however, have fixed prices. Once you agree to a fixed rate plan, the contract keeps the price for your energy charge constant throughout the term of the contract.
TXU's Energy prices depends mainly on whether the plan's rate is variable or fixed. Variable rate plans reflect the market rate for electricity and have a contract term of 31 days or less. Because the market rate changes constantly, TXU can change the rate for their energy charge for these plans at any time. They notify customers about changes in writing at least 14 days before any change will be applied to your bill or take effect.
How the Right Plan and Rate Saves You Money Variable rate plans tend to be great conveniences for short term periods. For example, if you're moving or if you're between plans and you need extra time to shop for a fixed rate, then signing onto a month-to-month variable plan with a low introductory rate can save you money BUT only for that first month. Remember, you're only using the month-to-month plan to give you extra time to shop. You want to switch to a fixed rate electricity plan before the rate on your month-to-month plan jumps at the end of your first month.
Electricity prices change constantly. During periods of extreme weather, like winter and especially summer having a variable or fixed rate plan can either cost you or save you hundreds of dollars. That's because high energy demand causes the energy charge rate per kWh to rise sometimes suddenly. Customers with variable rate plans could see TXU's energy charges shoot up from 9 cents per kWh to 20 cents or more from one month to the next. Meanwhile, customers with fixed rate plans face no additional costs since the price for their TXU Energy fixed rate plan was locked-in ahead of time.
Average Energy Charges
According to TXU plan EFLs, energy charges for fixed rate plans tend to run approximately 9.9 cents to 15.5 cents per kWh for a monthly usage of 1000 kWh. All plans come with base charges, most at $9.95 per month. On the whole, TXU's energy charge rates are straight forward, very competitive, and rely on fewer 'fine print" gimicks when compared to their competitors.
That said, customers still need to be cautious and consider the plan EFLs with their usage carefully. Almost all TXU plans charge higher average price per kWh rates for low usage. That's because the price per kWh comes out higher when you factor in things like base charges. For example, say the base charge for a plan is $9.95. To calculate that amount's effect on the price per kWh, you need to find out how that amount breaks down into cents per kWh.
500kWh usage: $9.95/500 kWh = $0.0199 (or 1.99 cents per kWh)
1000 kWh usage: $9.95/1000 kWh = $0.00995 (or .995 cents per kWh)
As always, Customers need to read plan EFLs carefully and fully understand how a plan's pricing works before signing up for it.
A few TXU plans do allow usage tier pricing to have a big effect on the energy charge. For example, if usage is below 1200 kWh per month the energy charge can be around 9 cents per kWh. If usage rises to more than 1201 kWh per month, the energy charge might rise to 12.5 cents per kWh.
Another pricing scheme might offer 100% discount on a number of highest usage days per month. That sounds great but this scheme is typically set up to reward customers that use more than 2000 kWh. Low usage homes can wind up paying through the nose.
Free night plans try to convince customers that they can save money by shifting their high electricity usage until later in the day.Though they offer free electricity during night, the plan's daytime energy charges are much as 1.5 to 2 times higher than average rates. As with all free time-period plans, it's up to the customer to figure out how control their usage in order to reap the savings.