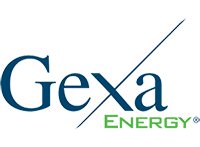 Gexa Energy Resources
Gexa Energy started out in the Texas deregulated energy market in 2002. They were later acquired by NextEra Energy in 2005. The company has always prided itself on customer satifaction and is rated A+ with the Better Business Bureau. To meet the growing demand for clean energy from renewable sources, Gexa announced in 2019 that all home electricity plans in Texas were to be powered by 100% green energy at no extra cost.
In addition to it dedication to serving its customers, Gexa is committed to supporting organizations that have a meaningful impact on the lives of others and the communities. The company gives back by supporting charities and programs that help Texas families struggling with cancer and transplants, as well as working to feed the hugnry and revitalize neighborhoods and communities.
The Gexa Energy service area covers electricity customers in all deregulated areas of Texas.
---
Recommended Gexa Energy Plans
---
Most Recent Gexa Energy Reviews
Rapido y facil instalacin.
Instalacin rpida, buena atencin, envan tu consumo semanal.

— Edwin from Houston TX
Gexa Electricity
my second month with Gexa but love the website and ease of billing with their autopay system

— Tony R. from Katy TX
Kind of early to tell, but so far so good
Rates seem to be okay, I am able to track daily usage, and act or react accordingly before the meter spins off the wall... So far I am happy with the service

— Loren Bartling from Santa Fe TX
4-5 Star Reviews: 75 (16%)
Rapido y facil instalacin.
Instalacin rpida, buena atencin, envan tu consumo semanal.
3-4 Star Reviews: 39 (8%)
OK, I Guess
A little higher priced than I thought they'd be.. the plan seems intentionally difficult to predict cost. But hey, that's pretty standard in an age where service is really just a money extraction device.
2-3 Star Reviews: 69 (15%)
PLEASE read this to avoid being deceived by misleading Gexa advertised rates.
If you are thinking about signing a contract with Gexa, make sure you read the fine print. The way that Texas electric companies work is deliberately confusing, and that's how they lock you into expensive contracts.

This will likely not be an issue if you are first signing with Gexa. They offer fantastic deals for people who first sign up, and they advertise their rates for new users correctly. However, when it's time to renew, you need to be careful.

If you are offered a contract at an average rate of 9 cents /kWh, for example, then you need to open the EFL (Electric Facts Label) and check the energy charge. If it says something MUCH higher than 9 cents, then you need to look elsewhere.

The way that it works is that they advertise a low average rate because of a discount they apply to your account if you hit exactly the right number of kWh.

For instance, if it says that your plan is 9 cents/kWh at 500 kWh, then the ACTUAL energy charge might be closer to 15 cents/kWh, but Gexa will give you a fifty dollar discount if you hit 500kWh.

If you don't hit 500kWh, then you don't get the discount, and you might actually pay MORE money, even when using HALF the amount of electricity. Additionally, if you use more than 500kWh, you'll still get the discount, but your rate will still average out at much higher. The average rate is only 9 cents if you literally use 500kWh.

For complete transparency, here is a breakdown of the amount of energy I used per month with Gexa and how much it cost me.

Contract 1 with Gexa - This plan was advertised at an average rate of 6 cents/kWh, and I was extremely happy with it. (The actual rate before fees was 3 cents/kWh.)

404 kWh = $34.51
403 kWh = $34.44
318 kWh = $28.24
413 kWh = $35.38
578 kWh = $41.88
364 kWh = $27.95
578 kWh = $41.88
364 kWh = $27.95
597 kWh = $41.77
537 kWh = $39.46

Contract 2 with Gexa. This contract was advertised at 9 cents/kWh. They used deceptive tactics here. It's actually 15 cents/kWh but comes out to 21 cents/kWh with fees. They give you a 50 dollar credit if you use 500kWh. As you can see, using between 350-499 kWh will absolutely destroy you.

552 kWh = $58.39
383 kWh = $82.91 (!!!!!!)
557 kWh = $66.53
262 kWh = $57.94

I stupidly trusted Gexa after my first year went smoothly, and I regret renewing a contract with them. If this review makes it to ANYONE before they make the same mistake that I made, I'll be happier.

I might cancel my contract and move to another company. I am still waiting to hear back from them.
1-2 Star Reviews: 297 (63%)