Electricity Choice Is Coming to Lubbock
As of January 5th, 2024, electricity choice will be coming to Lubbock, Texas. Customers will have the power to choose their own electricity provider!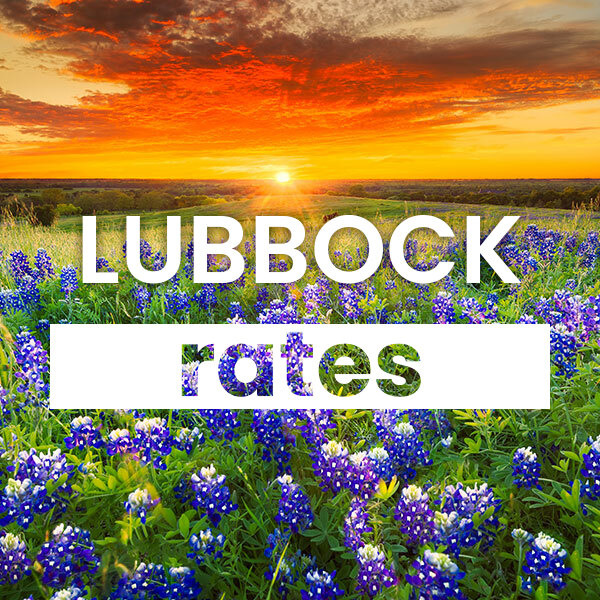 Lubbock's Deregulation Timeline
In 2015, Lubbock began to explore the idea of joining ERCOT, the Electric Reliability Council of Texas. The city council of Lubbock had voted to join ERCOT in February of 2022, and introduce electricity choice to Lubbock. Electric choice in Lubbock means that customers will have access to retail electricity providers who are competing to offer them the cheapest electricity. Retail electricity companies will be responsible for setting rates, billing customers, and providing incentives for their customers to choose them, all of the hallmarks of market competition that customers enjoy for cell phone service, streaming or cable TV providers, and high-speed internet, just to name a few. Lubbock Power & Light will continue to maintain the power lines and distribution to people's homes, and those fees will be part of a customer's monthly electricity bill, the same as it works now.
January 5th - February 15th, 2024
Customers will have almost 6 weeks, from January 5th to February 15th to shop for a new electricity plan and retail electricity providers. Customers can shop using comparison websites like TexasElectricityRatings.com to research, compare, and order a great electricity plan for their home.
March 4th - April 2nd, 2024
During this time period, Lubbock Power & Light will transition customers from their service to the electricity company they selected during the shopping window of Jan 5th-February 15th. The transition will take place on the customer's meter read during that time period, and then they will start receiving bills from their new electricity provider.
Sign up for Electricity in Lubbock
For new electricity shoppers in the Lubbock area, there might be a lot of confusing new terminology and plan types that make no sense to folks new to deregulated electricity. First, you'll need to understand that your bill is likely to look a lot different. A lot of charges will be broken out.
You'll see things like a Delivery Charge, which is the cost of bringing power from the plant to your home. You'll see Energy Charges, which is the cost of the actual electricity. There will also be a transition charge, which is covering the cost of moving to ERCOT.
Most importantly, you'll see lots of plans, many of which are going to seem confusing. "Time of Use" plans, like Free Nights and Weekends or Electric Vehicle Charging plans have different rates for different times of day. Bill credits give you a rebate on energy at certain usage tiers/thresholds, which means you have to use a certain amount to get the bill credit. Variable rates are rates that can change at the discretion of the partner from month to month, and don't require a contract.
Moving To Lubbock?
If you're moving to Lubbock in early 2024, before deregulated electricity providers take over customer billing, you might be asking yourself what you do for electricity. The answer is, you act just like you would have in 2022 or 2023, which is you call and establish service with Lubbock Power & Light. Set your turn on date, get your power established, and enjoy your new home. At the same time, however, you will have to select a deregulated electricity provider, who will then take over your billing when your meter is read in March 2024. So to summarize, set up service with LP&L, then shop for and select a new electricity company.
Shopping For Electricity in Lubbock
People always have different priorities when shopping in a deregulated electricity market. For most, the motivation is the cheapest plan possible to fit their lifestyles. But other folks want to prioritize 100% green/renewable energy, some want a plan that works with charging their electric vehicle, and some folks might be looking for the best customer service. The good news is that Texas Electricity Ratings offers plans that fit everyone's personal needs. We offer thousands of customer reviews for all of the electricity companies that will be offering service in Lubbock, and it's a great place to research for people who might be unfamiliar with them because they've never lived in a deregulated area of Texas. After the research, and figuring out what they want, customers can simply input a zip code and see the plans and rates that are available in their area.
Texas Electricity Ratings Recommendations
Unless a shopper has done a lot of research, or is very familiar with the deregulated market from living in other cities in Texas, our advice this first time out is to pick a flat, simple electricity plan with no gimmicks. Something without big price swings between usage tiers, and won't have any big bill surprises while customers dip their toe into the competitive electricity market. We recommend a straightforward, 12- month fixed plan.
The good news is that shopping for electricity plans in the winter is the BEST possible time for Texans to shop for electricity. The rates are lowest, and customers can lock into a regular shopping cycle, be it yearly or every 2-3 years, that makes sure they will always be shopping when rates are lowest. Texans don't want to be coming off their contracts and shopping for electricity in July.
Commercial Electricity in Lubbock:
Commercial Electricity will deregulate in Lubbock in early 2024, around the same time as residential electricity choice comes online. The process will be similar, and low usage businesses (think small restaurants or retail shops, not chemical refineries or concert venues) can shop online for the new rates themselves, just like residential.
Benefits of Joining ERCOT:
So why did Lubbock decide to join ERCOT and introduce electric choice to its citizens? There's lots of reasons. First, as Lubbock grows, it eliminates the need for the costly construction of new electric generation plants for Lubbock. Instead, they'll be connected to the ERCOT grid and can leverage all of that supply generation. A side product of this is that it gives Lubbock access to all the wind and solar power resources that are right down the street. But most importantly, it should allow Texans living in the Lubbock Power and Light footprint to access lower electricity costs that benefit from companies competing to win their business.
Frequently Asked Questions:
Question: When can I shop for a new provider?

Answer: The window for shopping for a new provider starts on January 5th, 2024 and ends on February 15th, 2024.

Question: When will my new service start?

Answer: Sometime between March 4th, 2023 and April 2nd, 2024, someone at LP&L will read your meter. At that point your service will be switched to your new provider, and they will start billing you for electricity service.

Question: I've switched providers, now what do I do?

Answer: Nothing. ERCOT and your new electric company will sort out the details and switch you over. You can relax while they take it from here.

Question: I have a deposit with LP&L (Lubbock Power & Light), what happens to it

Answer: Assuming you're up to date on your bill, your deposit will be returned to you with your final invoice.

Question: Can I keep Lubbock Power & Light as my electricity company?

Answer: No, you cannot keep LP&L. While they will still service your power lines and fix any outages, you will have to select a new provider or be placed on a plan with the Provider of Last Resort (POLR). If you don't switch yourself, you will be switched automatically.

Question: What's the cheapest electricity plan in Lubbock?

Answer: This is the most popular question we get in regards to Texas electricity, and it's rarely an easy answer. The reason for that is that different plans work best for different lifestyles. A good plan for someone in an apartment isn't usually a good plan for someone in a big house with a heated swimming pool. The best way to find the cheapest plan is to understand your usage, pop your zip code into our handy location tool, and sort the electricity plans it returns based on your usage. You can start that process below.