Tips For Comparing Texas Electric Providers
Posted on
9 Things to Consider When Choosing a Provider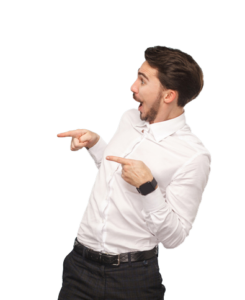 Committing to the right provider can save you a lot of hassle. After all, it's easier to switch plans than it is to switch providers. But, before you sign your contract, you should make sure the electricity provider you're committing to is truly the best for you. These nine tips will help you compare electric providers to get you the best deal possible.
1. Electric Providers in Your Area
The most important thing to know before you choose a provider is if they serve the area you live in. You can search available the plans and providers by your ZIP code on https://www.texaselectricityratings.com/electricity-rates.
2. Your Usage
Before you can compare plans and providers, you need to have a thorough understanding of your average usage. Especially if you'll opt for a bill-credit plan. Bill-credit plans can save you money if you use a certain amount within a billing period. However, if your usage is above or below a certain threshold, you stand to lose a lot of money.
3. Fixed-Rates vs. Variable Rates
You can compare Texas electric providers by the kinds of rates they offer. Having a plan means signing up for a fixed-rate for a certain time period. On the other hand, if you don't have a plan or your plan expired, the provider may put you on a variable rate plan. Usually, these are much more expensive than fixed-rate plans would be.
4. Electric Providers' Incentives
A lot of utility companies have special offers when you sign up. Whether it's a gift card to a grocery store or a discount on the first 3 months of your contract depends on the provider. While these incentives are great, nothing beats a favorable plan with a good rate for long-term savings.
5. Which Electric Providers Charge High Fees
Understanding the fees a provider may charge you can help you compare which one is better for you. Most providers can charge for late payments, disconnection, reconnection, or insufficient funds. You may also need to pay a fee if you use a third-party check cashing store or bill payment center to pay. Make sure you read your EFL and Terms of Service to understand all the charges.
6. Deposits
Most electric providers require a deposit when you sign up. This amount usually ranges from $100 to $500. If you're looking for a provider who doesn't charge a deposit, only Payless Power and Hello Energy can help you in Texas. You can also search by city to directly find no-deposit plans available to you.
7. Which Electric Providers Offer Solar Buy-Back
If you have solar panels, you'll want to find a provider that does solar buy-back. Though your options may be limited in Texas, there are a few that do this. Chariot Energy and Pulse Power are some of the top electric companies offering solar buyback. Energy Texas will also join their ranks soon.
8. Rate Stability
Rates change all the time. But, you can still find reliable rates with certain companies. When you're looking at the best providers, make sure to check how their rate stability compares. Better rate stability means that the rate you're signing up for is less likely to change, which is especially important if you're looking to avoid unexpected price-hikes.
9. Customer Ratings of Electric Providers
Of course, reviews matter. You can see what other customers thought through testimonials. We also concluded our own survey, where we asked you to rate your providers. You can read the people choice, and find the best providers in each category.
Compare All Texas Plans and Providers
Our entire website is dedicated to help you find the best electric providers in Texas. You can compare every aspect of these companies, read reviews from other customers, and buy a plan all in one place.
Visit https://www.texaselectricityratings.com/ to find the best electricity deal for your home!