About TNMP Electricity Service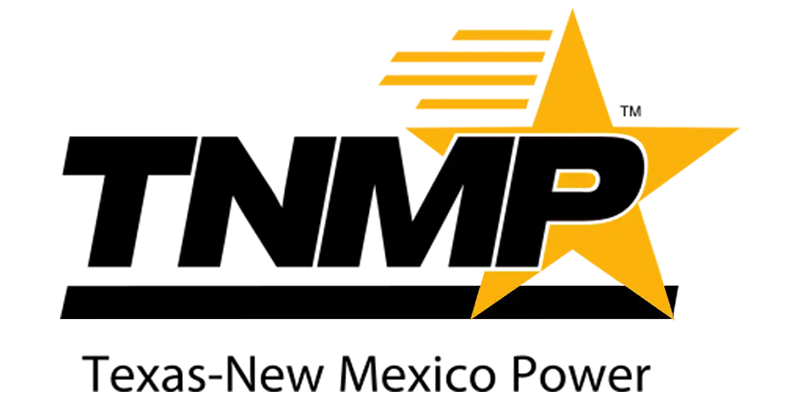 About TNMP
The Texas-New Mexico Power (TNMP) company dates from the formation of the Texas-Louisiana Power Co. in 1925. But while it served thousands of customers in small towns through out the southwest as well as Louisiana and Kentucky, the hard times of the Great Depression forced the company to reorganize in 1934. Emerging as the Community Public Service Co. on January 1, 1935, it operated businesses in natural gas, ice, telephone, sewer, creameries and bottling. From the late 1940s, the company sold off its non-electric utility businesses, finally transforming all of its operations to electric utility business by the 1970s.
In 1981, Community Public Service changed its name to Texas-New Mexico Power (TNMP), reflecting its operations in both Texas and New Mexico. When Texas deregulated its electricity market in 2002, TNMP became a transmission and distribution service provider by shedding it generation operations in Texas. In 2006, the company transferred its New Mexico utility operations to its sister company in New Mexico.
TNMP is now a Texas-only TDSP/TDU based in Lewisville. It supports numerous charitable organizations through its annual Power Grants that go to schools, animal shelters, food banks, education programs, non-profits, and more.
How do I get the Cheapest Rate in Texas-New Mexico Power?
We work to guide customers to help them get the cheapest electricity rate. Or you can use our TNMP Bill Calculator tool.
There are four basic steps:

Understand your TNMP Service area usage
Know your credit score
Understand Texas-New Mexico Power Energy (Local Utility) Fees
Understand The EFL (Electricity Facts Label)
TNMP's Lowest Priced 12 Month Electricity Plans
Company
Term
Rate
Gexa Energy
12/months
13.6¢/kWh
4Change Energy
12/months
13.6¢/kWh
Frontier Utilities
12/months
13.6¢/kWh
Veteran Energy
12/months
15.0¢/kWh
TXU Energy
12/months
15.5¢/kWh
Rates as of Sep 28, 2023 at 08:29 PM
TNMP's Lowest Priced 24 Month Electricity Plans
Company
Term
Rate
4Change Energy
24/months
13.6¢/kWh
Gexa Energy
24/months
13.6¢/kWh
Frontier Utilities
24/months
13.6¢/kWh
Veteran Energy
24/months
15.0¢/kWh
BKV Energy
24/months
15.3¢/kWh
Rates as of Sep 28, 2023 at 08:29 PM
TNMP's Lowest Priced 36 Month Electricity Plans
Company
Term
Rate
BKV Energy
36/months
15.0¢/kWh
Veteran Energy
36/months
15.4¢/kWh
Energy Texas
36/months
16.1¢/kWh
Rhythm
36/months
17.0¢/kWh
GoodCharlie Energy
36/months
17.3¢/kWh
Rates as of Sep 28, 2023 at 08:29 PM
Prepaid Plans for TNMP Customers
Company
Term
Rate
Payless Power
6/months
20.0¢/kWh
Payless Power
12/months
20.2¢/kWh
Rates as of Sep 28, 2023 at 08:29 PM