About AEP Texas North Electricity Service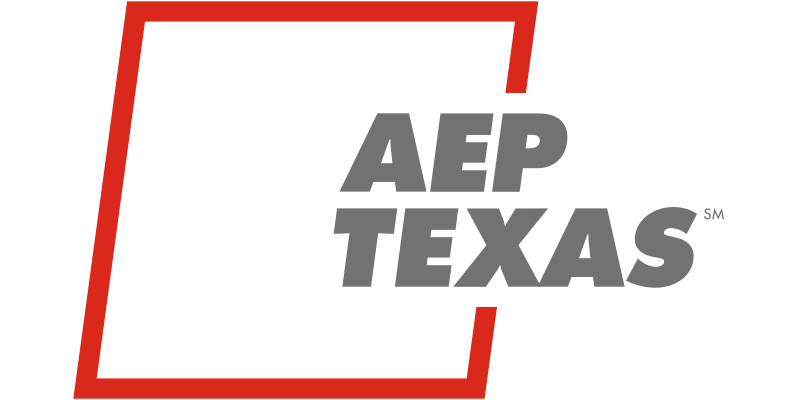 About AEP North
What became AEP North started out as the West Texas Utilities (WTU) Company in 1922 following a merger of seven west Texas power and ice companies. In 1925, WTU came under the control of Central and South West Corporation (CSW). In the late 1940s, the company separated off its natural gas, water, and ice businesses and focus solely on its electric utility operations. American Electric Power (AEP) bought Central and South West Corporation in 1979, renaming it AEP Texas. That was when WTU became AEP Texas North Company.
Following deregulation, AEP kept its two Texas subsidiary companies (AEP North and AEP Central) as separate TDSP/TDU companies. In 2016 they were finally fully merged into AEP Texas. In 2019, AEP Texas began consolidating charges from its North and Central Divisions into one rate. The new single tariff rate went into affect in May, 2020.
American Electric Power (AEP) is an investor-owned electricity utility company based in Corpus Christi, Texas. Because AEP Texas serves so much of Texas, the company is active in all the communities it serves. In 2019, the AEP Texas Foundation supported more than 160 nonprofit organizations and social services agencies throughout the state. Over the years, the AEP Texas Foundation has become a mainstay in communities, awarding numerous grants to education and social justice projects as well.
How do I get the Cheapest Rate in AEP North?
We work to guide customers to help them get the cheapest electricity rate. Or you can use our AEP North Bill Calculator tool.
There are four basic steps:

Understand your AEP North Service area usage
Know your credit score
Understand AEP North Energy (Local Utility) Fees
Understand The EFL (Electricity Facts Label)
AEP North's Lowest Priced 12 Month Electricity Plans
Company
Term
Rate
4Change Energy
12/months
11.8¢/kWh
Gexa Energy
12/months
11.8¢/kWh
Frontier Utilities
12/months
11.8¢/kWh
Veteran Energy
12/months
14.1¢/kWh
TXU Energy
12/months
14.5¢/kWh
Rates as of Sep 27, 2023 at 08:28 PM
AEP North's Lowest Priced 24 Month Electricity Plans
Company
Term
Rate
Gexa Energy
24/months
11.8¢/kWh
Frontier Utilities
24/months
11.8¢/kWh
4Change Energy
24/months
11.8¢/kWh
Veteran Energy
24/months
14.1¢/kWh
Champion Energy Services
24/months
14.7¢/kWh
Rates as of Sep 27, 2023 at 08:28 PM
AEP North's Lowest Priced 36 Month Electricity Plans
Company
Term
Rate
Veteran Energy
36/months
13.1¢/kWh
BKV Energy
36/months
15.3¢/kWh
Frontier Utilities
36/months
15.5¢/kWh
Energy Texas
36/months
15.6¢/kWh
Rhythm
36/months
15.9¢/kWh
Rates as of Sep 27, 2023 at 08:28 PM
Prepaid Plans for AEP North Customers
Company
Term
Rate
Payless Power
6/months
18.7¢/kWh
Payless Power
12/months
18.9¢/kWh
Rates as of Sep 27, 2023 at 08:28 PM