How Do I Find Low Electricity Rates in Houston?
Posted on
Who Has Low Electricity Rates?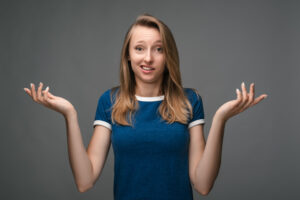 If your power bills make you sweat, just wait until August. But before your wallet sweats like it's in a sauna, check out the prices on Texas Electricity Ratings. Despite the shoulder months being over, you can still find cheap low electricity rates for your home. 
Houston, like most of Texas, has a deregulated electricity market which means that you have the power to choose your electric provider. With so many plans available, it can be overwhelming to find the best option for your home or business. But it gets much easier when you search here. So let's explore the lowest electricity rates in Houston.
Three Years Of Low Rates
The 36 Inflation Fix plan from Energy Texas boasts a potent combination of low price and long contract. The average rate is 12.1 cents per kWh for a typical bill of $118. You can get the same contract provisions for shorter periods, and you pay a slightly lower price. But the small price jump is worth the peace of mind in having low energy bills for the next three years. Be certain before you sign up for this plan because the early termination fee is $500. 
A Cheap Bill For Two Years
Another strong option for cheap electricity is the Wise Buy 24 plan from Discount Power. Its rate is 11.8 cents per kWh with an average bill of $122. But wait! How can it have a lower rate but a higher bill? This plan charges a base fee of $9.95 each month which is $5 more than Energy Texas. Still, $122 for an average bill is a great deal on a two-year contract.
Simple Pricing with Low Rates
Here's another plan where the contract terms mean more than the rate. The Reliant Conservation 24 plan from Reliant Energy has a rate of 13.5 cents and an average bill of $122. Because it has no base charge, all the costs wind up baked into the rate. So this plan gives you the same average bill as Discount Power with more straightforward pricing.
A Ringing Endorsement
All three plans can be great options for your family. But for this author, the Energy Texas plan takes top prize. In fact, I have this plan for my Texas home, and I could not be more satisfied. So do what I did: shop https://www.texaselectricityratings.com for low electricity rates in your part of the state.