How the Power to Choose Fails Customers, Part 1
Posted on
Does Power to Choose Fail Texans?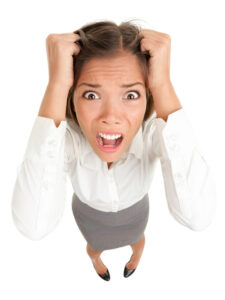 Most Texans seldom shop for electricity. On average, you shop for a new power plan once every year. So it makes sense to build a site to help customers make a relatively infrequent choice for an electricity plan. But Power to Choose fails customers in several ways. In Part 1 of this series, we'll examine their rating system and show how Texas Electricity Ratings helps better. 
Where Power to Choose Fails
The Texas PUC designed the Power to Choose to be impartial and not favor one provider over another. But unfortunately, the problem is that there's no objective standard for what earns a top rating. As a result, this gives a woefully insufficient picture of how well a company actually performs. So let's look closer.
Murky Grading System
The Power to Choose retail electricity provider grading scale tells you very little about a given company. Their five-star scale is based on the ratio of complaints over the past six months as compared to other companies. Sure, that sounds great, right? But how reliable is this system? How valid and helpful is it if the data is inconsistent and incomplete?
Going to the cellar dwellers on Power to Choose shows just how bad the rating system is. Two one-star rated companies – Frontier Utilities and Energy Texas – have very different histories. Across January to June 2022, Frontier Utilities has 79 complaints. And over the same period, Energy Texas only has 12. Is that because one has more customers? Or is it because the other is so much better? Using Power to Choose, you'll never know.
Now, look at one of the five-star companies – Summer Energy. Here's where the system gets more confusing. This one has 25 complaints over the same stretch of time. How does that make any sense? Why do 79 and 12 complaints deserve one star but 25 complaints merit five stars? Clearly, something appears to be broken.
And what about complaints beyond the past six months? Say you want to lock in a 12 month fixed rate electricity plan. Don't you want to know the firm's history for at least the same length of time as your contract? It just makes sense. You want a company with a good and long track record.
Better Texas Electricity Ratings
Texas Electricity Ratings measures on an array of variables to figure a composite score. Rather than just complaints like Power to Choose, Texas Electricity Ratings includes more factors. Ratings for communication, products, market perception, operations, and community involvement give shoppers a multifaceted view. Customers can weigh which factors are most important to them and make their choices.
If you need to shop for power plans, you've come to the right place. Here you'll find all the data you need to make a good decision on powering your home. The facts at https://www.texaselectricityratings.com empower Texans where Power to Choose fails.