Quick Links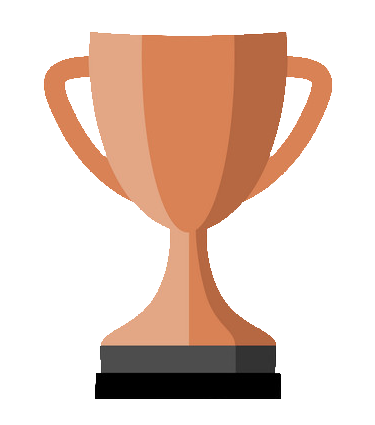 Texas Electricity Ratings's Bronze Tier providers are solid retail electricity providers that have a lot to offer customers. These companies represent good options for discerning shoppers and have lots to offer customers. There are plenty of good companies offering good plans that can fit what consumers are looking for in their company.


Veteran Energy's mission is to give back to veterans, military members and their families. They do this by giving back a portion of each customer??â"¢s bill to help veteran and military support organizations. Veteran Energy offers competitive rates, a range of energy products, easy energy management and unparalleled U.S.-based customer care.
The company was founded in 2010 and was licensed to begin selling retail electricity to commercial and residential customers that same year.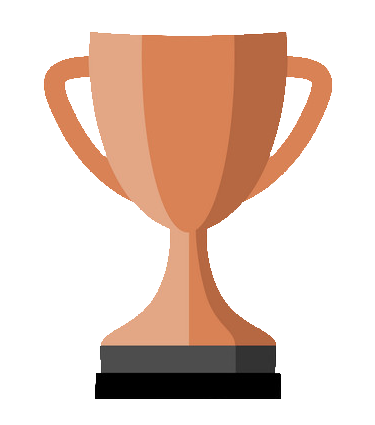 All Plans
Flat Rate
12 Months
Most Recent Veteran Energy Reviews
They keep me informed!
I am totally satisfied with Veterans billing service. Always know how I am consuming. Good competitive price.

— Good job! from Devine TX
Excellent Review
Im extremely satisfied with Veterans Energy low rates!

— Sandra Salazar from Harlingen TX
Vets energy
No surprises, good customer service, very competitive rates, no regrets.

— Robert Hess from Laredo TX
4-5 Star Reviews: 27 (35%)
They keep me informed!
I am totally satisfied with Veterans billing service. Always know how I am consuming. Good competitive price.
ELECTRIC SERVICE
ALL THINGS SEEM TO BE GOOD WITH VETERAN ENERGY EXCEPT THERE WAY OF BILLING, THEY TOOK OVER ANOTHER ELECTRIC COMPANY WE WERE USING LAST FALL AND WE HAVE BEEN WITH THEM 6 MONTHS AND THE DUE DATE HAS BEEN A DIFFERENT DAY EVERY TIME SO IT IS HARD TO MAKE YOUR BUDGET WORK WHEN DUE DATES ARE DIFFERENT EACH MONTH.
OTHER THAN THAT ALL SEEMS TO BE GOOD.
I think I might have been bamboozled
I got an email requesting that I renew my contract, which doesn't expire until Aug 2021 (It's June 2021 today). It said I had until July 3rd or 4th to lock it down. I clicked on the company name just to view my account. Two things: I could not see exactly when my stupid contract ended, so I ended up logging out. I sure as heck didn't renew my contract. I get an email from them within an hour of logging off congratulating me on my new contract, which I did not renew. It's impossible to see my current contract on their site. I've gone to every possible place possible.
1-2 Star Reviews: 46 (59%)
Worst Customer Service!!!
Do not pick Veteran Energy!!!
They bought my account from Infinite Energy when they left the Texas market. They tried to give me a late charge as their was no notification that they would be my new Utility provider. After I called them a month later I finally get something in the mail. When my wallet was lost and my cards were canceled my auto-pay was declined. Oh they cant take a wire transfer from a bank. Well then you are going to have to wait. Come home no power. Call them up office is closed, please call back at 7am. No A/C during the summer. 7am 30 minutes and only $50 later to get my power back. They should be ashamed of how they conduct business! I will never, never, never do business with them again!
Veteran Energy News
Save More With Flat Rate Electricity In Cypress
Want a consistent monthly bill from your light company? See how controlling your usage saves you more when you shop these flat rate electricity plans in Cypress. How Can You Save With Flat Rate Electricity in Cypress? Consistency is why we love fast food restaurants. You know you can get the same...
Save More With Flat Rate Electricity In Duncanville
The weather's still lovely in Duncanville. But rates will jump when the cold arrives. Find out how to save with two of the best flat rate electricity plans! How Much Does Electricity Cost in Duncanville? Warm weather means north Texas is still in the shoulder months. Low demand means somewhat ch...
Get The Best Electricity Treat In Plano
If you're looking for the best electricity in Plano this Halloween then TREAT yourself to how much you could save with these great cheap electric plans. The Trick to Cheap Electricity Rates in Plano Halloween is almost here. That means you can shake off the frightening high electric bills from th...
Veteran Energy FAQs
What is the cheapest plan that Veteran Energy has?
---
The cheapest plan Veteran Energy has is Smart 12, with rates starting at 10.5. This is a 12 month plan.
Where can I order Veteran Energy electricity?
---
Veteran Energy has electricity plans in Texas
Where can I order Veteran Energy natural gas?
---
Veteran Energy does not have any natural gas plans
What do customers think about Veteran Energy?
---
That depends on who you ask. There will always be someone who feels wronged by a company, no matter how good they actually are. The average Veteran Energy customer review is 2.2 / 5 stars. Keep in mind, consumers will go out of their way to complain far more often than they will to give praise.
Why is my electricity rate higher than when I signed up?
---
The rate you see when you sign up is the average rate at that exact amount of usage in one billing cycle. Some companies try to game the system by applying bill credits between certain usage thresholds. It works great if you are within the margins, but as soon as you leave that band you no longer get that bill credit and your rate per kWh can double. The PUC only requires that companies disclose their average rates at 500, 1000, and 2000 kWhs. Companies can get around this by giving you a $50 bill credit if you use between 1000 and 2000 kWhs per billing cycle. The only way to really know what you're getting into is to read your EFL. A 10¢ rate at all usage amounts may end up being cheaper than that 8¢ rate at 1,000 kWh!
Veteran Energy Plan Summary
Total Plans
1
show/hide details