Are Shoulder Month Electricity Price Actually Cheaper This Month?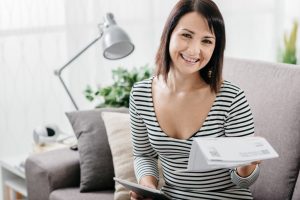 Usually, the best time to shop for electricity plans is around this time of year. We've left the winter cold behind but are not quite battling oppressive summer heat with AC cooling. So these Spring shoulder months typically can mean lower electric rates. But, with electricity rates on the constant rise, an April shoulder month price update can put your worries to rest. Find out what the best provider to choose is this month, and compare them to historic rates to find out if they're cheaper than winter rates.
How Do February Rates Compare with Shoulder Month Prices?
The average 12-month fixed-rate in Texas in February was 14.3 cents per kWh. Seeing as it was still cold with plenty of heater usage, this rate isn't surprising. An estimated monthly usage bill for 1000 kWh would come out to around $143.00.
By comparison, the cheapest 12-month fixed-rate plan in Texas right now is Eagle 12 by TriEagle Energy. This plan has an energy charge of 12.2 cents per kWh, which includes TDU charges, but doesn't include the $4.95 base charge. 
If your usage is 1000 kWh a month, your estimated monthly bill should come to $127.00.
Are Bill Credit Plans Cheaper in Shoulder Months?
Eagle 12 isn't the only cheap electric plan in Dallas right now. TriEagle's SureValue 12 has an average rate of 11.4 cents per kWh, thanks to the $30 bill credit you receive once you hit 1000 kWh usage per month.
If your household uses around 1000 kWh every month, this plan may be a cheaper option. However, if you use less than that, you don't unlock any savings, and your energy charge is actually a lot higher.
SureValue 12 has an energy charge of 13.4 cents per kWh, which is a lot higher than Eagle 12's 12.2 cents.
Are Shoulder Month Prices Really Cheaper Now?
Compared to February's average 12-month fixed rate of 14.3 cents per kWh, TriEagle's Eagle 12 plan is a lot cheaper. At 12.7 cents, you're saving 1.6 cents on each kWh you use.
With 1000 kWh usage per month, the estimated monthly bill now would be $16 less now than in February.
Should You Buy a Fixed-Rate Plan Now?
Now may be the optimal time to buy a new electric plan in Dallas. The rates are cheaper than they were two months ago. And with international natural gas price hikes, rates may rise in the near future.
If you're currently on a variable rate plan, you should definitely consider switching to a fixed-rate contract. Fixed-rate plans are generally better deals than going month-to-month.
If you already have a contract in place, and you want to switch providers, make sure you read your contract's termination agreement. You may be liable to pay an early termination fee if you change providers before your term is up. Always weigh the benefits of the savings and the early termination fee to determine what the best deal for your household is.
Choose the Best Electric Plan For Your Household
Shopping for providers this month may be better for your wallet than later. If you compare the best available plans, your power to choose can save you money on your electric bill.
Visit www.texaselectricityratings.com/ to help you shop for Dallas electric providers. Compare the prices, find the best deal, and enjoy paying less for your electric bills.