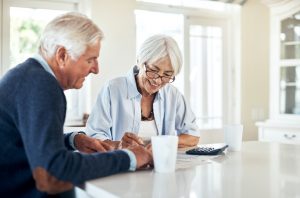 How Can I Save BIG on My Texas Energy Bill?
With the holiday season in full swing, you definitely want to spend less money on Texas energy bills and more on memorable moments with friends and family. That's why it's the perfect time to shop for a cheaper electricity plan in Abilene. And if you're in the market to save BIG on your monthly energy bills, then you need a 12-month, fixed-rate electricity plan. 
Who Offers Cheap 12-Month Fixed Rate Electricity in Abilene? 
Chariot Energy's Solarize 12 lets you lock in low electricity rates for the long term. The plan offers a low energy charge of 5.79 cents per kWh. You'll also pay the AEP North TDU charges which include a $10.53 customer charge per billing cycle and a delivery charge of 4.019 cents per kWh. Once you factor in the TDU costs, your average rate at 1000 kWh of use comes to 10.9 cents per kWh.
What Are My Green Energy Options in Abilene?
If you're looking for cheap electricity and renewable energy in Texas, then Solarize 12 definitely has you covered. The plan is 100% renewable as Chariot Energy prides itself on offering 100% clean, solar energy to all its customers. 
Power to Choose Gimmick-Free Electricity Plan
Solarize 12 is a straight-forward energy option for your Abilene home. Unlike plans with tiers or usage credits, you'll pay a flat energy rate for each kWh you use in this plan. And as a gimmick-free energy plan, you won't have to worry about additional charges or surprises on your monthly electricity bill. 
Will I Have to Pay a High Early Termination Fee? 
No one likes to feel stuck in a contract. Luckily, Chariot Energy makes that easy by offering cheap early termination fee electricity in Texas. You'll only pay $15 per month remaining in your contract. That's significantly cheaper than other fixed-rate plans that charge $150+ for terminating the contract early. 
How Do I Compare Electricity Plans in Abilene? 
Shopping for cheap energy in Texas isn't always easy. While you have the power to choose your energy provider, you also have a lot of options to choose from. Each plan out there has pros and cons depending on your household energy use. And if you pick the wrong one, it cost you all your savings. 
The best way to make sure you get HUGE savings on your energy bills is to visit www.texaselectricityratings.com. You'll find tools there like the Plan Picker 3000 and the Texas Rate Analyzer that will help you reduce dozens of plans to a handful of options that are perfect for your home. Plus you can find expert opinions, check out energy saving resources, and research customer reviews and provider rankings  to help you find the right energy plan for you.