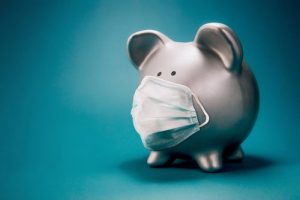 Public Utility Commission Continues Shut Off Protections
The Public Utility Commission of Texas (PUCT) announced that it was extending the Covid-19 Electricity Relief Program (ERP) until August 31, 2020.
The PUCT originally set the program to end on July 17 as the anticipated number of cases eased. Unfortunately,  the recent increase in Covid-19 cases and hospitalizations throughout Texas has forced Governor Abbot to renew restrictions on businesses. As a result, laid-off and furloughed workers will have hard time paying their Texas electric bills on time. 
Texas Electric Customers Not Ready
PUC Chairman DeAnn T. Walker explained that Texas was not in shape to let ERP expire on July 17. The PUCT expects to work with TDUs and REPs to wind down the program once public health conditions improve. Because nature of the pandemic is always changing, the Commission will meet on August 27 to evaluate the program's status.  
By extending ERP, jobless customers will not face the burden of electricity disconnection due to nonpayment during the hottest time of the year.
The program was first enacted in March, 2020 to suspend disconnections for residential customers who had been added to the state's unemployment and low income list due to the effects of COVID-19. The ERP also offers qualifying customers bill payment assistance, funded in part by bill rider charge applied to all Texas electricity customers throughout ERCOT. To date, over half a million Texas households are protected by ERP.
How to Sign Up for ERP
Electricity customers can sign up to enroll in the COVID-19 Electricity Relief Program by visiting the https://www.txcovid19erp.org website. You can apply if you or someone in your household currently receive or are in the process of applying to receive unemployment benefits. However, the program is only open to customers residing in the competitive areas in ERCOT.